Car dealership Dick Lovett recently compiled an updated review, correct of January 2023, demonstrating which global car manufacturers currently offer the highest number of vegan-friendly cars, analysing data from PETA and car manufacturers worldwide.
Aside from the manufacturers mentioned in this particular study, vegconomist has also recently reported on notable developments coming from Liux for its electric vehicle; Ultrafabrics' new partnership with India's Tata Motors; and last September's news that all BMW and MINI cars will have fully vegan interiors from 2023.
Additionally, it was reported last May by The Vegan Society that 75% of UK consumers want to see the removal of animal products from vehicles and that 70% are actively looking at purchasing an animal-free vehicle.
The Dick Lovett study is based on car models that either come with vegan-friendly interiors used as standard, or vegan-friendly materials available upon request.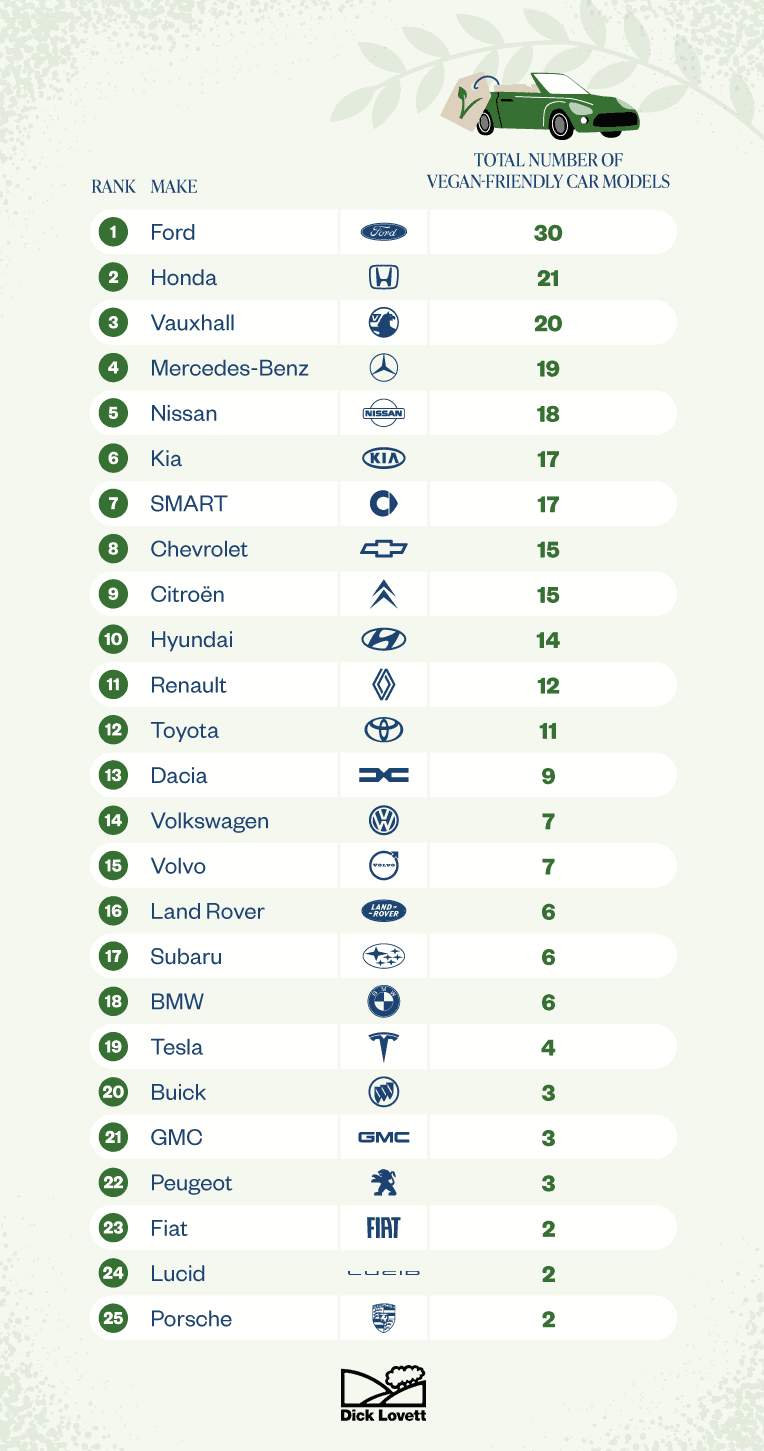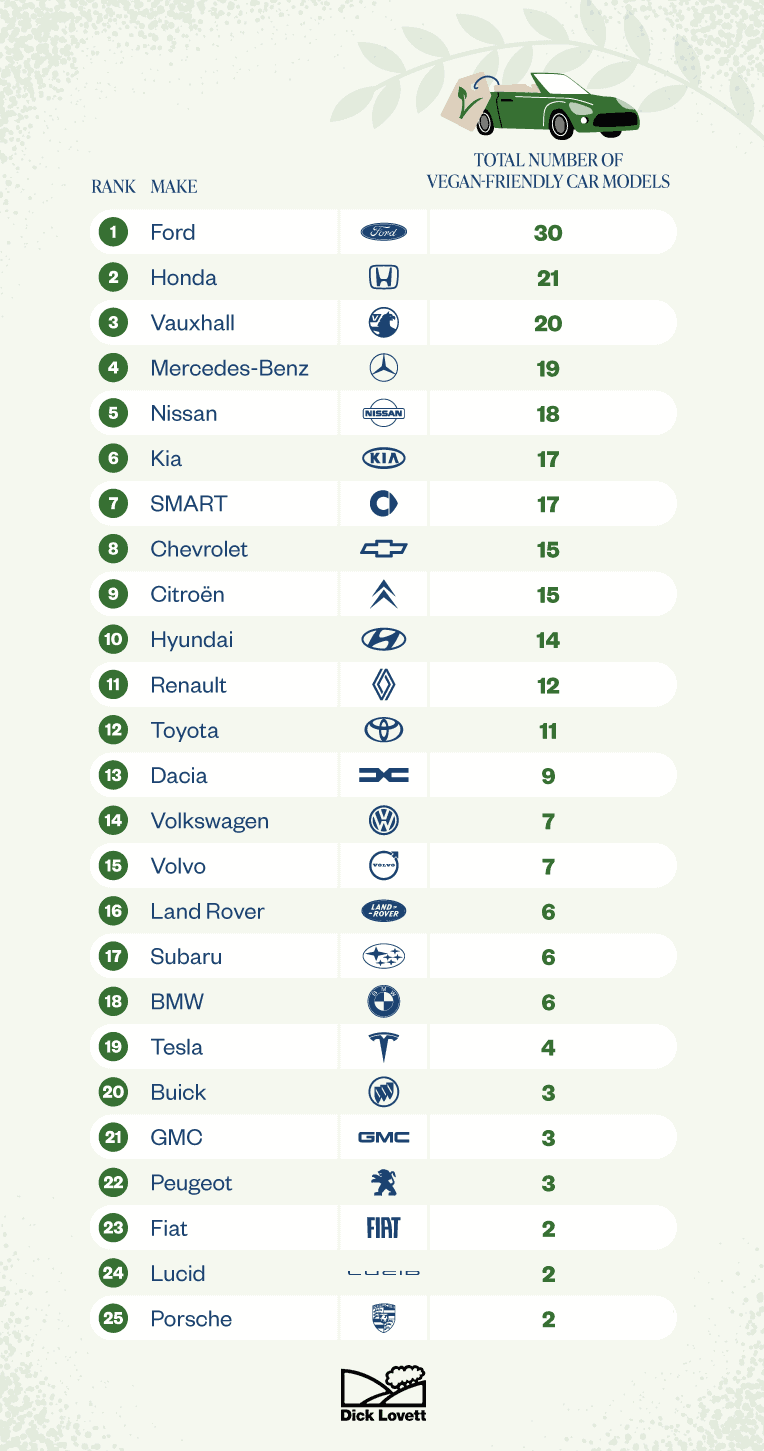 According to Dominika Piasecka, spokesperson for the Vegan Society: "The key with veganism is trying to do your best. It's not possible to be 100% vegan in this imperfect world but we can avoid animal suffering as much as possible. Avoiding leather is a practical thing we can do while buying a car, while we can't of course avoid tyres or steel."