According to Food trend specialists Tastewise, a food intelligence startup founded by former Google executive Alon Chen, +184% more restaurants added oat milk to their menus in the last year, while consumers showed +146% more interest in the milk alternative. But which consumer preferences are actually driving the oat milk trend?
Tastewise captures  billions of data points to provide a real-time understanding of the consumer motivations behind todays' most promising food trends. The organisation says that, "Currently, restaurants mainly offer oat milk as an addition to breakfast beverages or as a dessert. As the oat milk trend grows, so will consumer interest in savory dinner dishes; however, restaurants have yet to acknowledge this emerging use."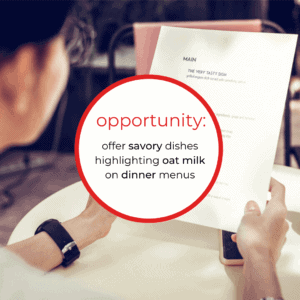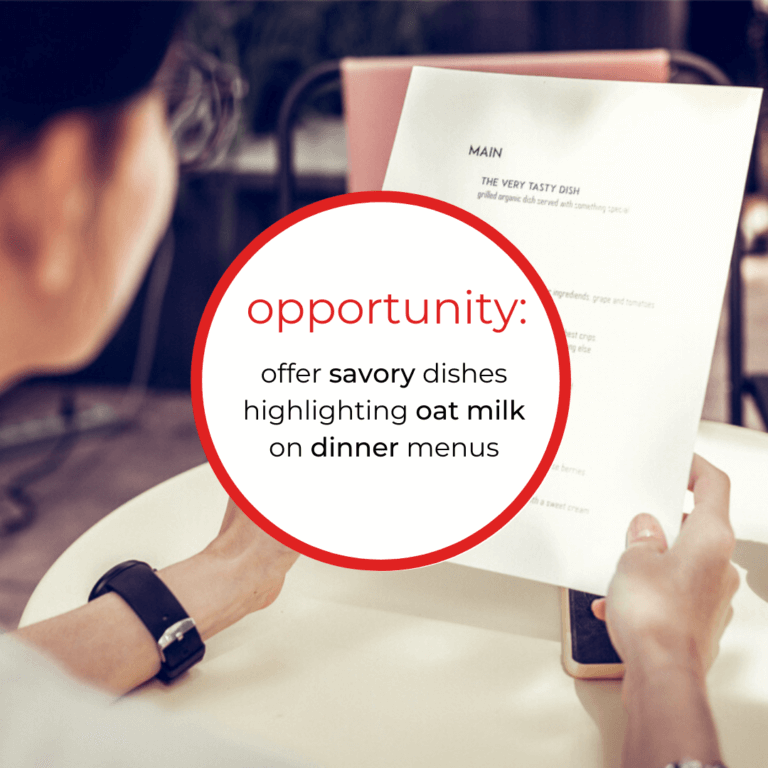 The analytics demonstrated the following factors to be drivers behind the rise of oat drinks:
Sweetness / good for breakfast: high fiber, low fat, and a little bit sweet: oat milk is a perfect coffee partner. From the Oatly/Starbucks partnership, to new ice cream and smoothie products cropping up weekly, brands and consumers alike understand that oat milk is a great start to the morning.
Oat as ingredient in dishes: pasta, spinach and garlic are all experiencing significant growth in home use when paired with the milk alternative.
Soups: Oat milk offers creaminess, making it a great fit for soup recipes. Consumers eat dishes with oat milk for dinner +10% more YoY, and growing. Consumers are already experimenting with the trend: Feel Good Foodie's "Roasted Butternut Squash Soup" recipe is up +149% in uses.
As we reported last week, the global oat drinks market size is expected to reach US$698.8 Mn by the end of 2027 from US$ 372.5 Mn in 2019. According to a recent study, the market will rise at an impressive 8.2% CAGR between 2019 and 2027.