In June 2018, Funky Fields (now Naturli) launched its plant-based mince product in Woolworths, Australia's largest supermarket, which was the first time a vegan meat product was stocked in the meat section next to animal-based meat products in an Australian supermarket.
Within days of launching the vegan mince, Woolworths supermarkets across Australia sold out of the product due to huge consumer demand. Soon after, rival Australian supermarket giant Coles began trialling Beyond Meat burgers in several of its Victorian stores. These product trials were also highly successful, and due to high product sales, Coles started to stock the Beyond Meat burgers throughout all their stores.
Following these initial vegan product launches in 2018, a huge number of vegan meat companies began flooding the market with more and more vegan meat products across 2019.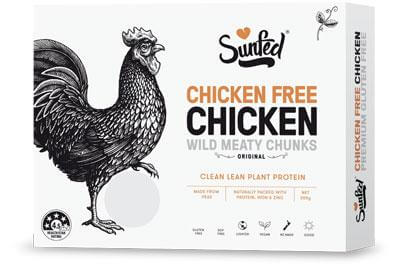 In June 2019, New Zealand based Sunfed Meats launched its vegan chicken free chicken product made from yellow pea protein in Coles and in the same month Coles itself launched its own range of plant-based meat under The alternative Meat Co label, which included vegan sausages, burgers and mince, that it stocked next to other meat products in the meat section.
Soon after, in September 2019, Coles launched another range of vegan meat products with its new Herb & Sons range, whose products included: Beef-free BBQ & classic sausages, Chicken-free schnitzels, Kievs & garlic balls, and pork-free Bratwurst. In the same month, Coles added plant-based seafood brand Sophie's Kitchen products on their shelves also in the meat section, which included plant-based prawns, fish and even scallops.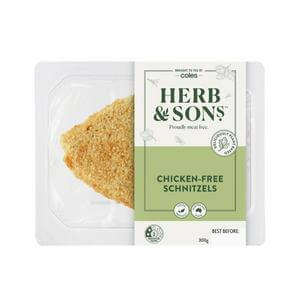 To end the year of huge vegan meat product expansion, Coles launched its own plant-based Christmas roast product, which was stocked next to other Coles meat products in the meat section.
At the start of 2018 there were no plant-based meat products stocked in the meat section at any of Australia's major supermarkets. Fast forward to the beginning of 2020, and there are over 20+ vegan meat products stocked in the meat section from a variety of domestic and international food companies in Coles alone. However, as huge as this expansion was, it only addresses a fraction of the rise of veganism in Australia, and dosen't even include the huge increases of vegan meat products in the vegan fridge section or in the frozen foods section at Coles supermarkets, or any of the other major supermarkets in Australia: Woolworths, Aldi & IGA.
With these huge increases in vegan meat products at Australian supermarkets in 2019, 2020 is looking set to be a massive year for veganism in Australian supermarkets as consumer demand and sales increase to unprecedented levels.