Australian startup V2Food's mince and burger products are now available at all 61 outlets of Drakes supermarkets in Australia, the firm seizing the opportunity to gain an early foothold in the Australian-based meat substitute industry, which is estimated to generate $3 billion for the Australian economy by 2030.
V2Food, which was founded in October 2019 by Nick Hazell, has already raised $35 million in a Series A funding round, created its first plant-based product for the Rebel Whopper Burger, which is available in over 420 Hungry Jack's stores, and partnered with Marley Spoon in April 2020.
The products will be located in the meat aisle, which could have a promotional effect considering a recent study by the Plant Based Food Association and US retailer Kroger revealed that plant meat sales increased by 23% when placed in the department for meat products. In addition, a YouGOV study showed that 55% of Australians are demanding more plant-based meat in the meat aisle.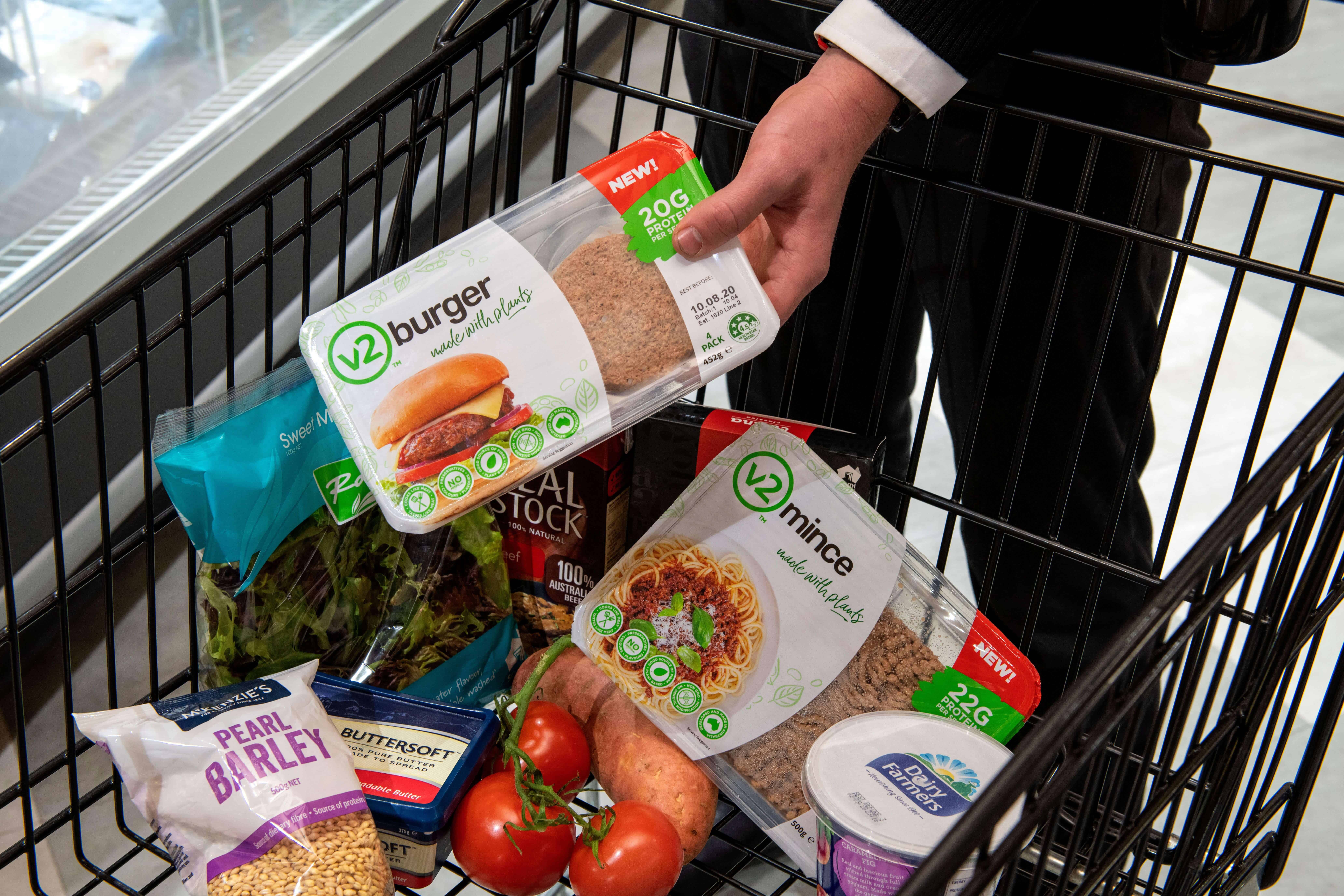 The company states, "With world population exploding and the need for sustainable meat alternatives skyrocketing, this marks an important step in our journey to feed the world sustainably.
"Our partnership with Drakes is only the beginning. We are looking forward to announcing more supermarket launches over the coming months, giving Australians across the country everywhere access to our revolutionary plant based range."
In conversation with news.com.au, Nick Hazell spoke about entering the retail sector and the company's mission, saying that: "It is incredibly encouraging that a retail leader like Drakes is taking the initiative to put plant-based meat in the meat aisle."
"Ultimately our mission is that we want to be number one in Australia, but also to actually export our meat to the world – absolutely we want to be available wherever meat is bought."