The Institute for Agriculture Trade and Policy (IATP), together with non-profit farming organisation GRAIN, have released a significant study which analyses emissions from 35 of the world's biggest meat and dairy companies, and asks how they are addressing these effects to avoid climate catastrophe. "The short answer: These companies are pursuing growth strategies that will actually increase their emission," states IATP, in the report Big Meat and Dairy are Heating up our Planet.
The report published yesterday 18th July, shows that the top 35 meat and dairy companies are concentrated in countries which have a hugely disproportionate share of global meat and dairy production and consumption. "These countries (the U.S., European nations, Canada, Brazil, Argentina, Australia, New Zealand and China) are responsible for more than 60 percent of the emissions from global meat and dairy production – about twice as much as the rest of the world on a per capita basis."
The research concluded that five of the key players in Big Meat; JBS, Tyson, Cargill, Dairy Farmers of America and Fonterra, together create more greenhouse emissions than fossil fuel providers ExxonMobil, Shell or BP. In addition, the emissions from the top 20 players in Big Meat and Dairy outweigh the emissions from entire countries such as Germany, the UK, Canada or Australia. Less than half of these companies have intentions for any reduction in emissions targets.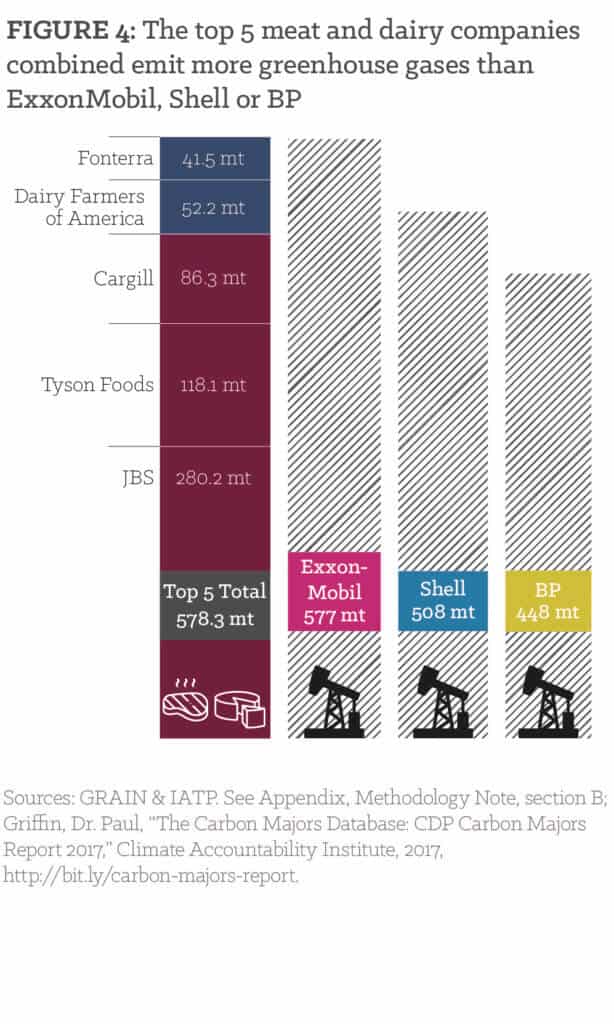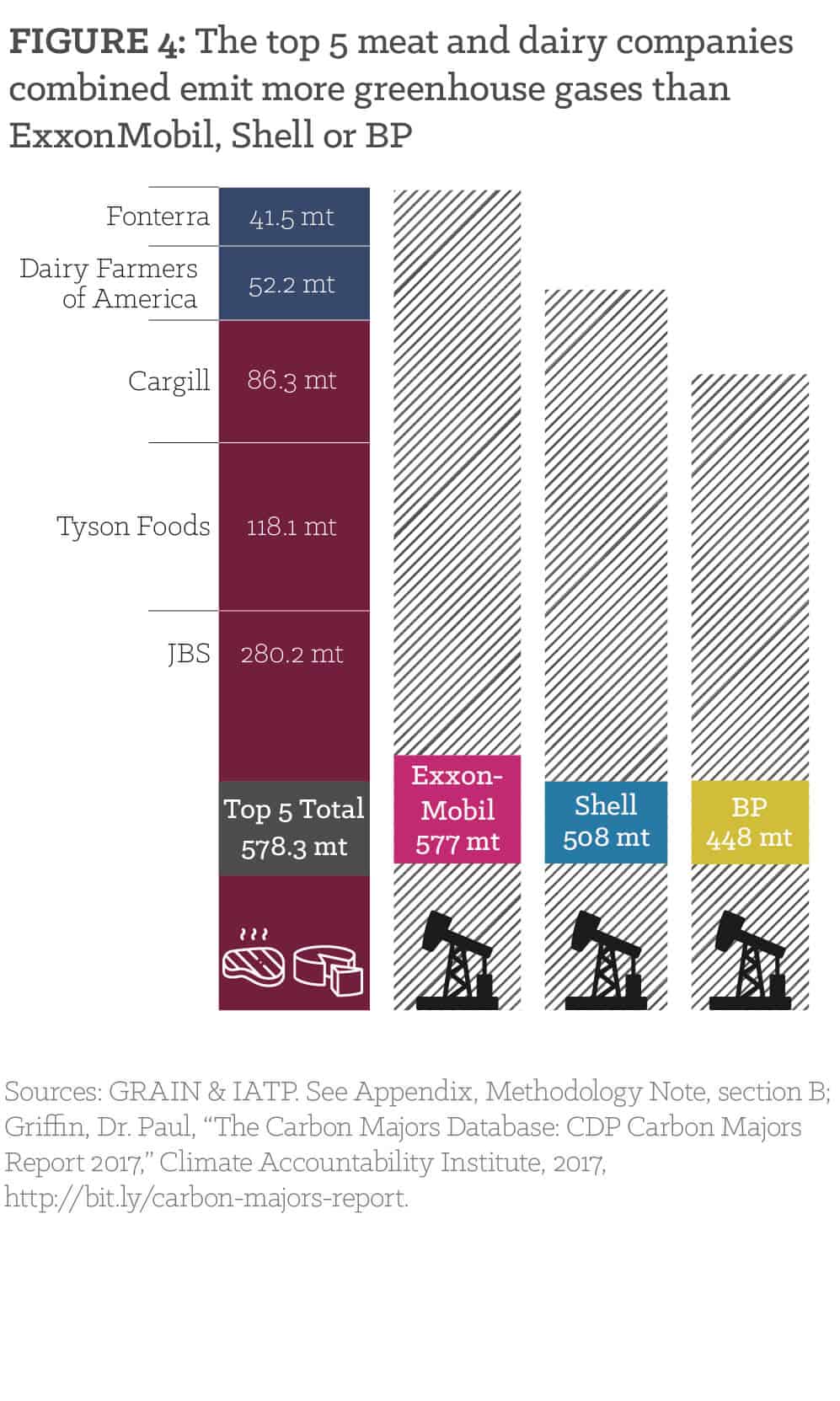 The world's largest producer of meat, JBS, announced to Wall Street that global meat consumption is on the rise and that they were set to profit immensely. JBS predicted that the increase in per capita meat consumption would reach to 48 kg by 2030. However, the study argues: "To put the JBS numbers in perspective, a new Greenpeace report finds that average per capita meat consumption must fall to 22 kg by 2030, and then to 16 kg by 2050, to avoid dangerous climate change."
It can only be described as interesting to note that these findings come from an institute for agriculture. Although the information is alarming, perhaps this signals that such organisations are waking up to the imperative nature of the situation at hand. Encouragingly, the report summarises: "In the next ten years, we must work together to build a just transition of our agricultural economy that helps restore rural communities and our soil, and sustain our planet."