A recent market research report from P&S Intelligence has stated that one of the biggest trends currently being witnessed in the omega-3 market is the growth of veganism and the resultant consumption of plant-based supplements.
The report states that in 2019, the global omega-3 market size (containing fish oil) generated revenue of $19.7 billion, and is further expected to reach $49.7 billion by 2030. Transparency Market Research released a different report that specifically examines the plant-based omega 3 market; that report estimated that the fish-free Omega 3 market is expected to reach almost US$ 1.3 billion by 2029.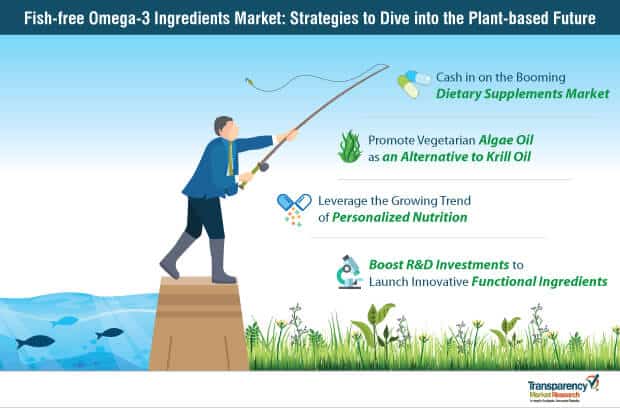 The interest is shifting from the type to the source of omega fatty acids across the health-aware consumers around the world, meaning that the demand for plant-based supplements will witness a massive surge over the next decade. Consumers are increasingly concerned over the safeguarding of marine ecosystems and biodiversity.
Fish obtain omega-3 by consuming algae, so it seems logical to bypass fish and go straight to the original plant source. As such, the usage of algae as a new alternative source to fish is therefore anticipated to grow rapidly in the plant-based omega-3 ingredients market. As well as algal oil, manufactures are developing products from chia seeds, flaxseed oil, canola oil, hemp seeds, walnuts, and others, which are also growing as fish-free omega-3 ingredients.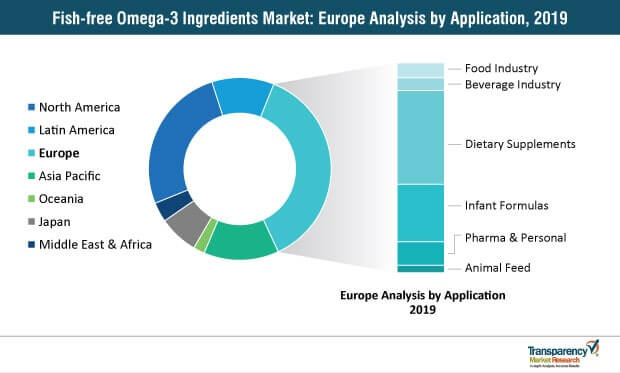 The Transparency Market report says, "Stakeholders are expected to continue to bank on the growing population of vegan consumers and preference for algae– or plant-based omega-3 ingredients to maintain the momentum. However, slow regulatory approvals will remain a primary challenge for market players, as they will continue to make it difficult for manufacturers to offer competitive prices and delay their products from reaching the fish-free omega-3 ingredients market.
"Nevertheless, the ongoing trend of substituting krill oil in omega-3 dietary supplements with vegetarian algae oil will continue to support the growth of the fish-free omega-3 ingredients landscape in the foreseeable future."