Dubai's plant-based foods sector soared during the lockdown earlier this year and since then it is continuing to grow. Consequently, the UAE is becoming increasingly more attractive to foreign companies like Brazilian Fazenda Futuro and Italian dairy company Koita Foods, which has launched a dairy-free option for UAE consumers.
Happy Cow says that there are currently 170 vegan / vegetarian-friendly eateries currently listed on its website. IKEA too has included Dubai in its list of countries where it will be expanding its vegan offerings.
Before the pandemic, Arabian Business reported that: "While shops and restaurants that cater to proponents of plant-based foods were once rare in the region, they are now common, with dozens of vegan options available in Dubai alone and increasing amounts of information – including in Arabic – now available online and through social media."
It goes on to state: "According to Saudi Arabia's Prince Khaled bin Alwaleed bin Talal, a well-known proponent of a vegan lifestyle and founder and CEO of KBW Ventures, knowledge of plant-based lifestyles in the Middle East was less than in other parts of the world because of a dearth of available information, particularly in Arabic."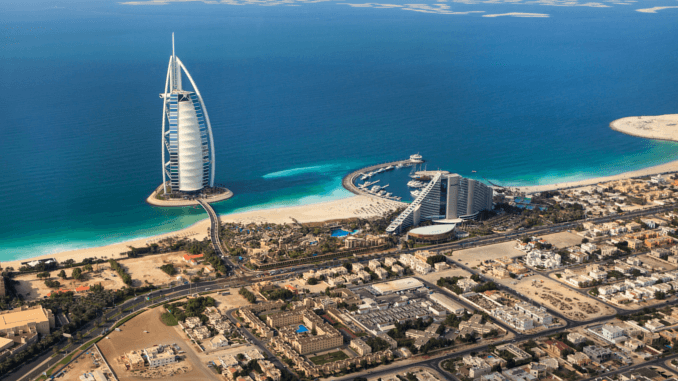 Local food expert Preeya Malik, the founder and co-owner of Dubai-based The Daily Prep Co goes on to comment: "This is now changing thanks to social media and Netflix".
Time Out published an article this week promoting some brand new vegan options in Dubai, just a few weeks after it published a video discussing the 8 best vegan restaurants around the city.
The rise in veganism appears to be also due to health concerns; in April, after the announcement that COVID 19 had become a pandemic, The Beet published this statement from local food expert Fabrice Vriens, brand manager for Bareburger Restaurant in the UAE: "The COVID-19 crisis is pretty much associated with the consumption of animal meat and has created 'virus-phobia'". She went on to say: "We believe that is (now) the main reason that consumers are increasing their plant-based food consumption."