The Good Food Institute has published fascinating data demonstrating that the US plant-based market as a whole has grown 31% in the past two years to reach a value of $4.5 billion. The data also suggests that PB products are in fact a key driver of growth for grocery retailers across the US, and shows that plant products are consistently outperforming their animal counterparts across the board.
The GFI has kindly allowed vegconomist to reproduce these significant findings, as they are highly relevant to business readers.
The information represents retail sales of plant-based foods that directly replace animal products, including meat, seafood, eggs, and dairy, as well as meals that contain animal ingredient replacements. Perhaps the most interesting results can be seen in the below graph which summarises sales of animal vs. plant product sales in various categories, and clearly shows that PB products are vastly outselling their animal counterparts in every category: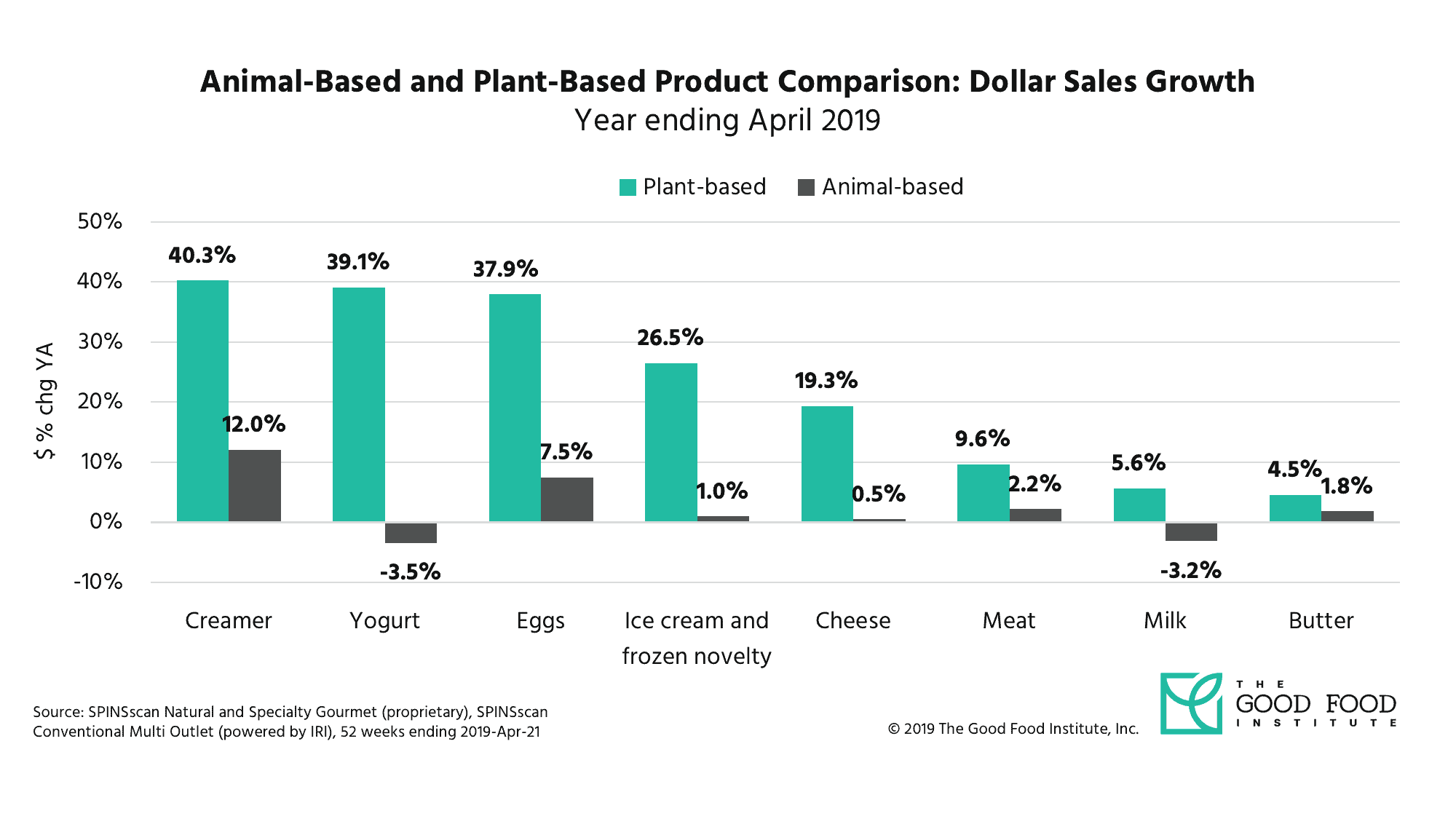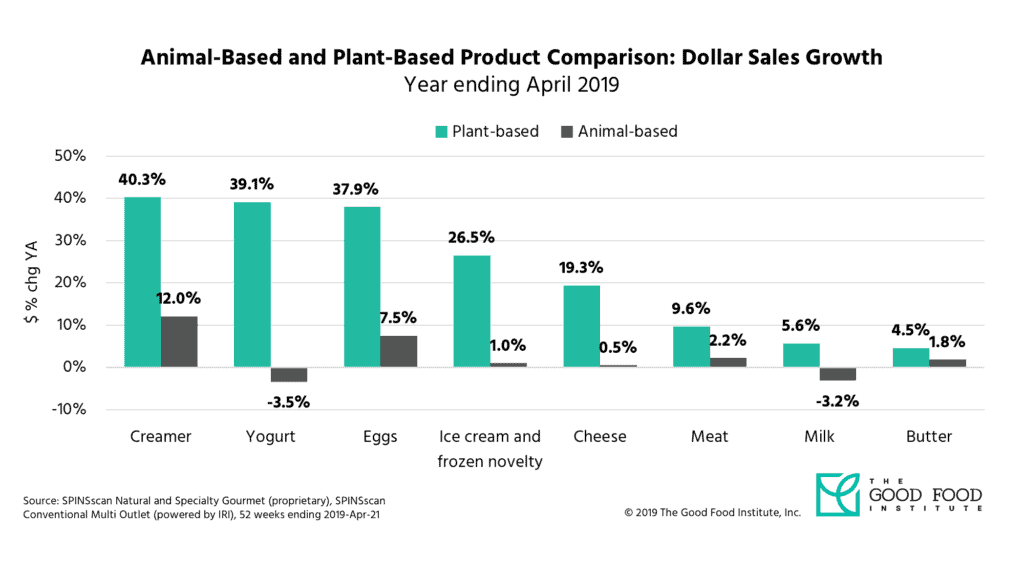 The GFI information is categorised into the following sections which we have published seperately and can be viewed at the links below:
Market overview
The results show that PB products are in fact a key driver of growth for grocery retailers across the US: Dollar sales of plant-based foods grew 11% in the past year and 31% over the past two years, whilst comparatively, total U.S. retail food dollar sales grew just 2% over the past year and 4% over the past two years.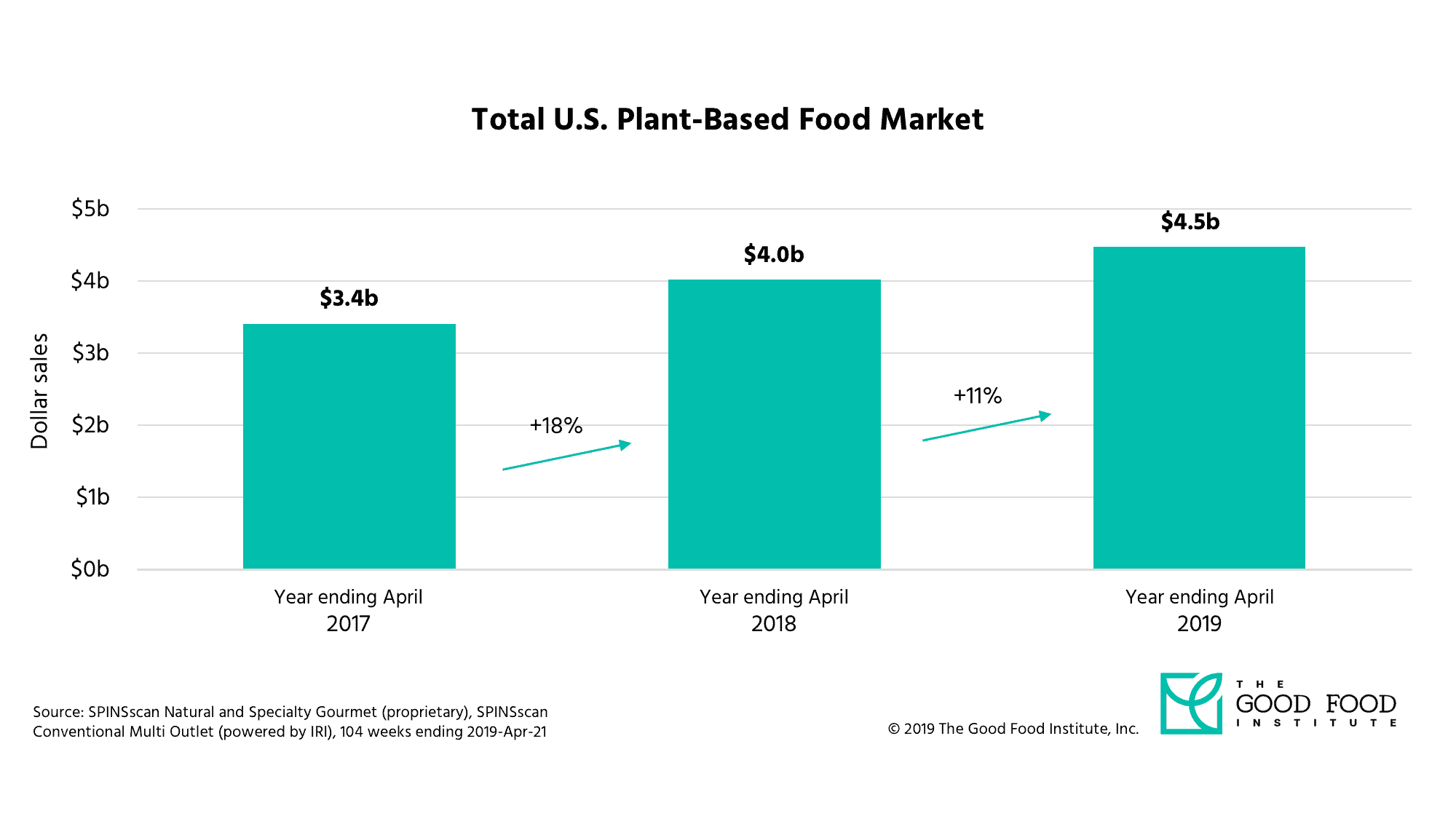 PB milk is the most developed category, as reflected in the FoodTechConnect / Ryan Williams investment report, which showed that PB beverages are by far the highest earning category in terms of investment.
The least developed category is shown to be PB eggs, however this category is also demonstrating the fastest growth which is expected to continue.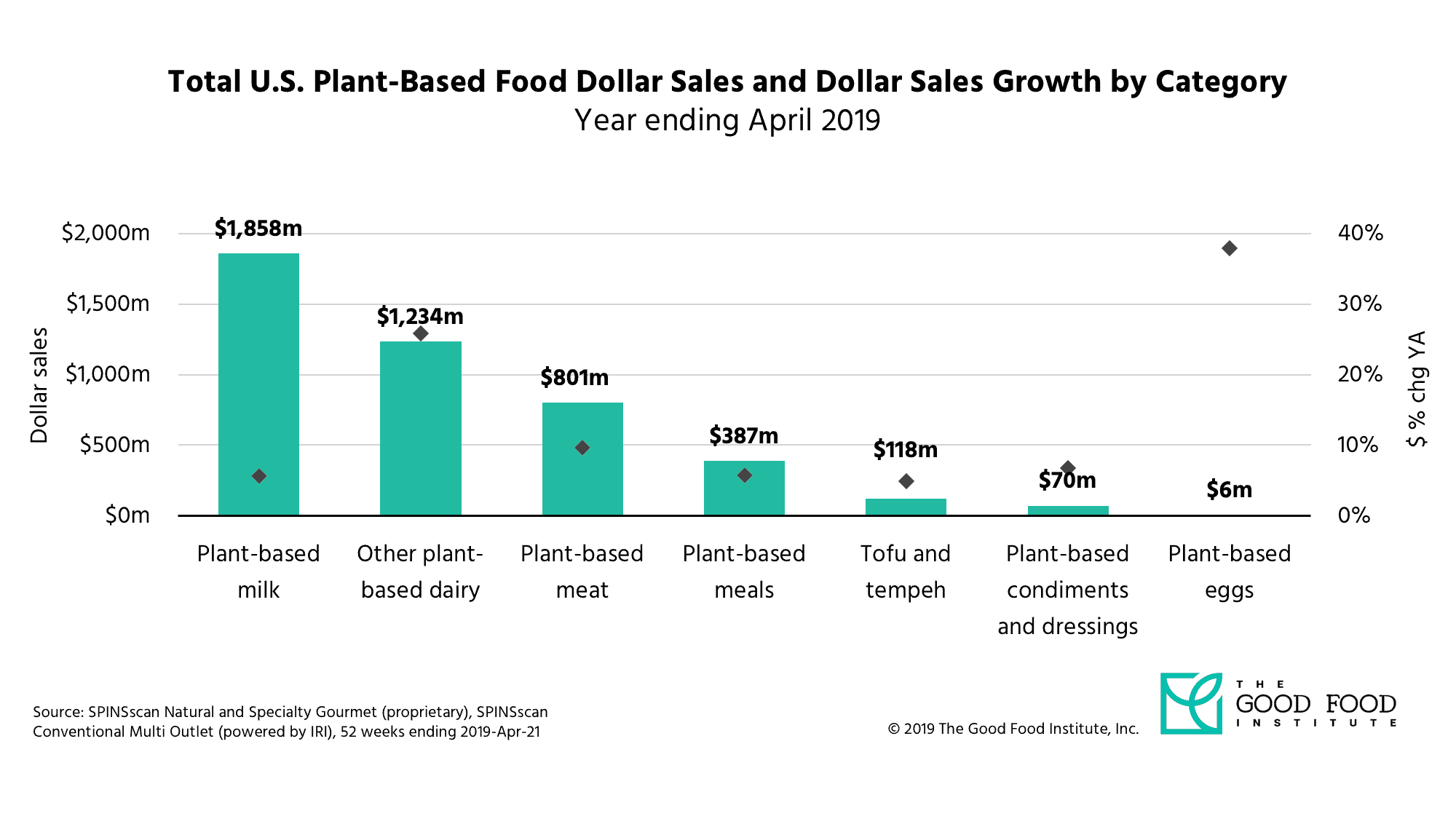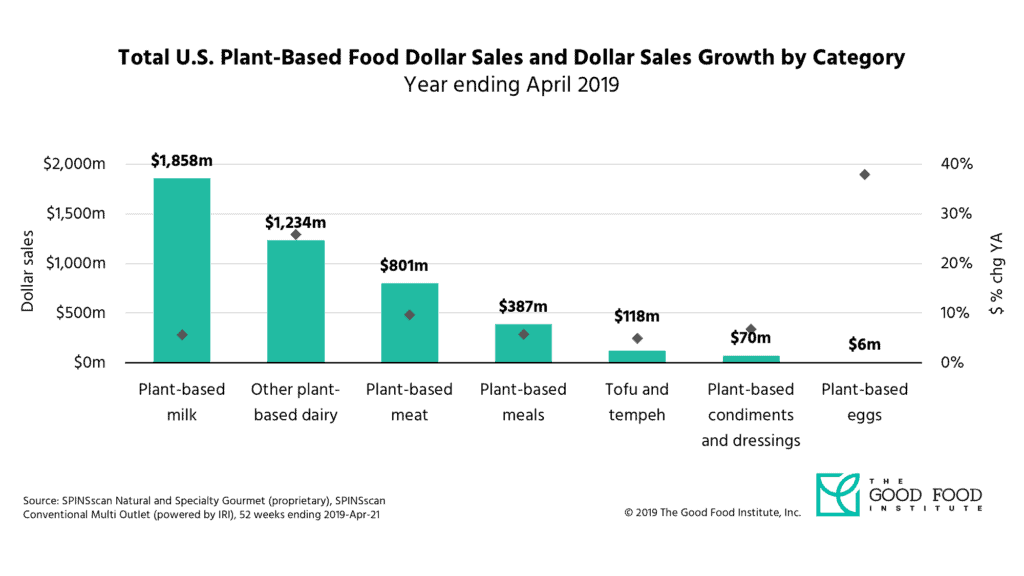 This chart displays sales figures per category: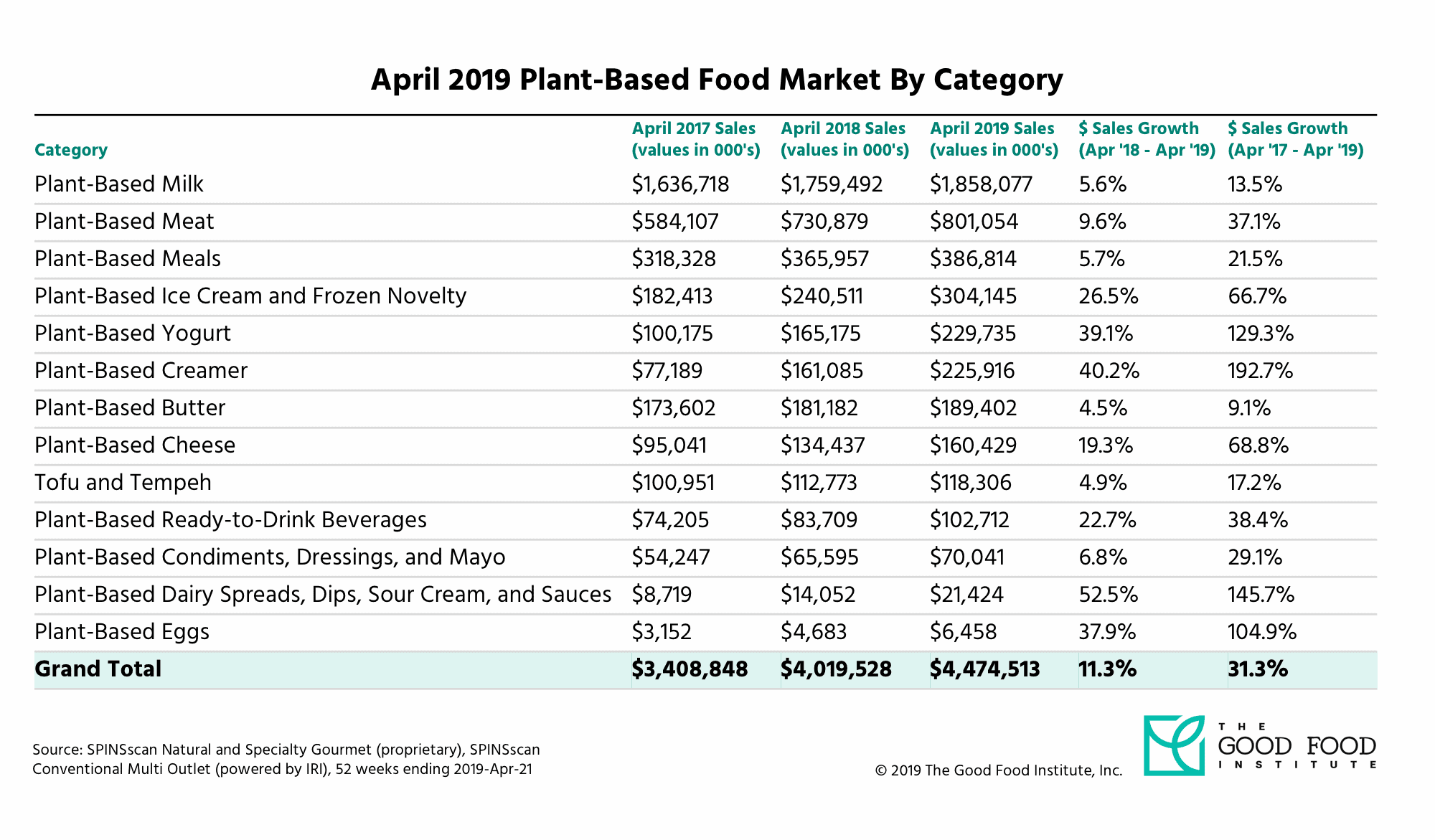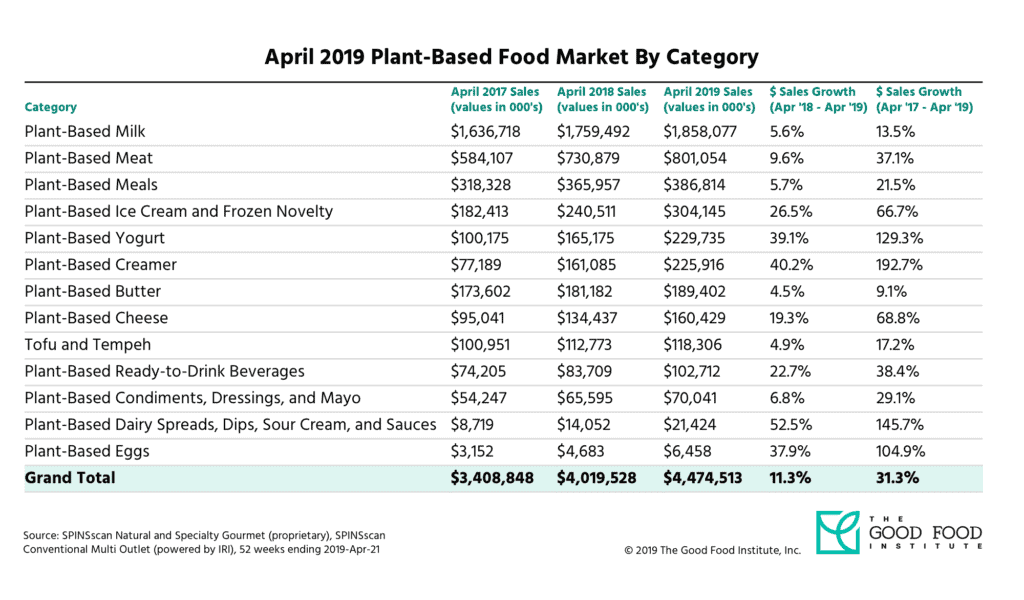 Click the categories below for more detailed information on each section.
With thanks to the GFI.