Heather Mills' plantbased company VBites has launched a vegan Omega 3 supplement, called V-mega 3. The global fish-free omega-3 ingredients market in 2019 is foreseen to turn over a revenue of worth US$ 590 million, according to a recent report by Transparency Market Research, and is estimated to reach almost US$ 1.3 billion by 2029.
According to the report, the surging prominence of plant-based and vegan ingredients in the food sector has been reinforcing the development of the fish-free omega-3 ingredients market. "The buyer's knowledge regarding the food being consumed is surging above advantages of omega-3s and maintaining a balance between Omega-6 and Omega-3 in a regular diet. The demand is now changing from type of omega fatty acid to source of it, among the health-conscious buyers across the globe. This is stimulating the growth in global fish-free omega-3 ingredients market."
Omega 3 comes from algae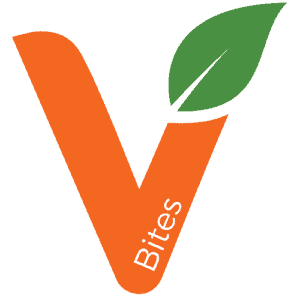 The VBites product was launched recently, with the website explaining that, "most people think Omega-3 Oil comes from fish. But the truth is it comes from the algae that fish eat. Omega-3 oil from fish is no longer sustainable. Overfishing and fish-farming have a seriously detrimental effect on the marine environment. And, on top of that, research has shown that the vast majority of fish caught now contain industrial toxins and pollutants."
The company, which produces a range of fish alternatives, has perfected a technique that harvests nutrient-rich (plant-based) algae to create a healthier, marine-friendly product. The unique process uses biomass grown under controlled manufacturing conditions and naturally occurring micro-organisms instead of fish or other animals.
Substitution of Replacing Krill Oil in Omega-3 Dietary Supplement to Support growth of market

The progressing pattern of substituting krill oil in omega-3 dietary enhancements with vegan green natural oil, will keep on supporting the development of the fish-free omega-3, says the report. The market scenario is likely to be very fragmented, as the quantity of new biotech organizations entering the market is rapidly multiplying. Despite the fact that the market is as of now at a budding stage, big-scale food companies, for example, Cargill Inc., BASF, and Koninklijke DSM N.V. have entered the market, expecting the monstrous potential for development in future.
Makers in the fish-free omega-3 ingredients market are riding on the success of high demand for the flax-based ingredients, particularly in the European Union (EU), which represents a revenue share of around 33% of the market, making various scopes of key players in the global fish-free omega-3 ingredients market. Geographically, Europe is foreseen to represent the highest shareholding fish-free omega-3 ingredients market in the forthcoming years.