Online orders for hemp milk have more than doubled since the beginning of this year and has become one of the top 5 dairy alternatives in the UK. With British consumers drinking 95million cups of coffee and 100million cups of tea each day, and 93% of Brits adding milk in their tea, this equates to a lot of seeds and the saving of a lot of cows.
While said to be unusual in taste, hemp milk has a creamy texture and is thicker than other milk alternatives. Additionally, it does not curdle when added to milk and tea, and is an increasingly popular choice for those avoiding nuts and soy.
As we reported last September, The global hemp milk market is estimated to record a CAGR of 14.28% from 2019 to 2027. The global market is expected to generate a value of $641.27 million by 2027 in terms of revenue.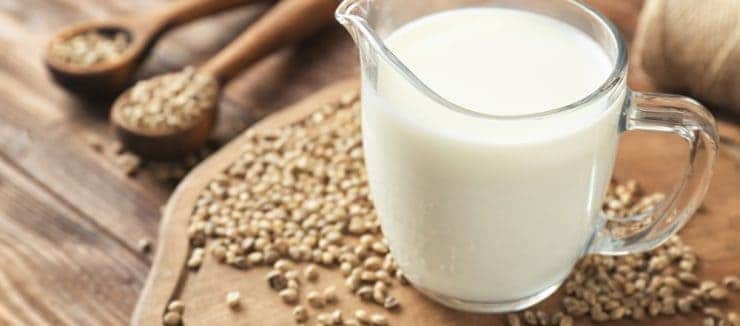 Richard Smith, Partner from the Tea and Coffee Company said: "Hemp milk comes from the same plant used to produce marijuana, however it's a surprisingly good substitute for cow's milk. Hemp milk and other products made from hemp seeds do not cause mind-altering effects like marijuana and only contain trace amounts of the psychoactive compound tetrahydrocannabinol.
"It has an earthy, nutty flavour and its creamy consistency is ideal for non-dairy lattes or as a milk substitute in tea and coffee. We have had a lot of enquiries from customers asking what we would recommend they use as an alternative for milk in their beverages, particularly now so many people are taking part in Veganuary and vegan diets."
Key players operating in the global hemp milk market include Living Harvest Foods Inc., Ecomil, Hudson River Foods, Drink Daily Greens LLC, Good Hemp Food, Organic Hemp Milk Australia, Pacific Foods of Oregon Inc., Goodmylk Co., and MaMilk.