Veggies crisps – plant derived snacks made from products such as rye, quinoa, corn, lentils, and potato – are free from animal-based products such as flavored meat ingredients, dairy-based flavors, and others. In the global crisps market, the demand for plant-based crisps or veggie crisps is increasing significantly.
Consumers are inclining towards plantbased food and beverages in recent years, with ncreasing consumer awareness towards sustainability issues surrounding meat-based diets, animal cruelty, and health benefits of consuming plant-based food and beverages, some of the key drivers increasing the demand for vegan food products such as veggie crisps.
Consumers are seeking veggie crisps that are 100% natural, gluten-free, GMO-free, without added MSG, no added artificial flavors and ingredients. The demand for plant-based snacks such as veggie crisps, plant-based meat products, plant-based beverages etc. has achieved double-digit growth in the plant-based food and beverages industry.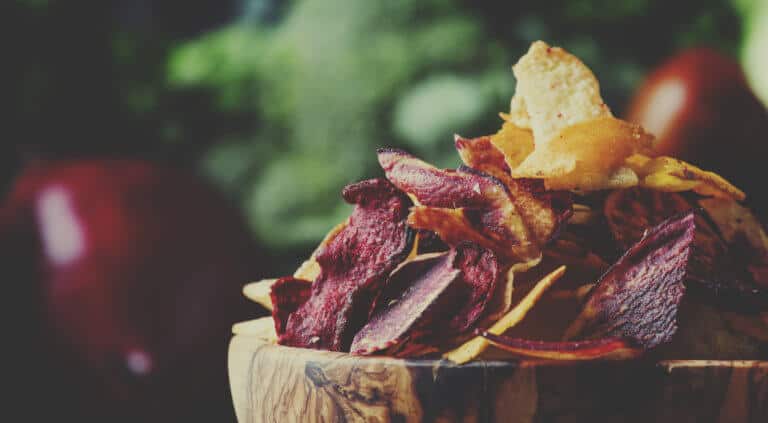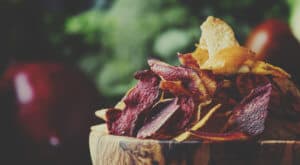 Rising Concerns Regarding Ever-increasing Obese Population to Spur the Demand for Plant-based Crisps
According to the World Health Organization, "the consumption of animal-based food products is directly linked to obesity, and has become one of the key public challenges of the 21st century". As such, snacks such as veggie crisps, vegetarian jerky, plant-based protein strips, sausages, granola clusters, and others have made an especially strong breakthrough in the European and American market in the past five years.
Organic food corresponded with changes in consumer habits has also fueled the demand for organic veggie snacks, organic veggie crisps, and other organic plant-based products in the global market. One of the major factor affecting the growth of veggie crisps market is related to the different parameters while manufacturing veggie crisps in order to make sure that the quality of the veggie crisps is not affected, as a majority of consumers of vegetarian food products are seeking for similar taste, quality, and flavor of veggie crisps as that of animal-based crisps available in meat flavors.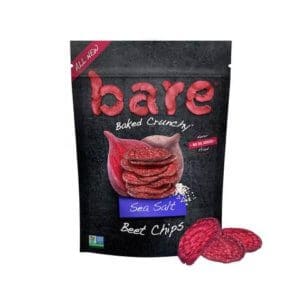 Global Veggie Crisps Market: Key Product Launches
In November 2018, U.K. based brand Fairfields Farm launched Vegan Bacon & Tomato Crisp a vegan-friendly meat flavored crisps to appeal the range of customers looking for plant-based food products. In June 2018, Bare Snacks launched a new line of veggie chips that are baked not fried, it includes Beet veggie chips, Carrot Veggie Chips, and Sweet Potato Veggie Chips In 2017, Noberasco launched a new line of vegetable chips, a line of vegetable chips made from beets, sweet potatoes, peppers, carrots, and tomatoes. In 2016, Nim's Fruit Crisps launched air-dried veggie crisps, the three new varieties launched by the company are tomato-cucumber, pepper-courgette, and beet-parsnip veggie crisps.
Market report findings by persistencemarketresearch.com