According to analysts at investment bank Barclays, the meat alternative market is on course to attain an annual value of $140 billion over the next decade, giving the meat-free category around 10% of the $1.4 trillion global meat industry.
The Barclays study, entitled Can't Believe it's Not Meat, predicts a rapid exponential growth for the alternative protein industry, based on a variety of factors. Bankers who have studied the continual rise in this category note that consumers are attracted to alternative proteins because production avoids the harm of animals and is less damaging to the environment, as long as its health benefits.
The bank pointed out that investors feel there are still risks remaining. The health benefits may not be 100% clear at this point due to the use of additives which make a meat flavour, and also there is the risk of governmental labelling restrictions which may affect marketing and growth. In the long-term though, the analysts said that  "there is a bigger market opportunity for plant-based (and maybe even lab-based) protein than perhaps was argued for electric vehicles ten years ago."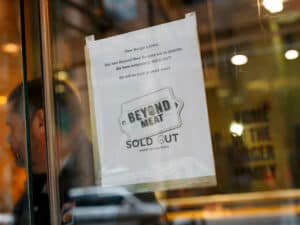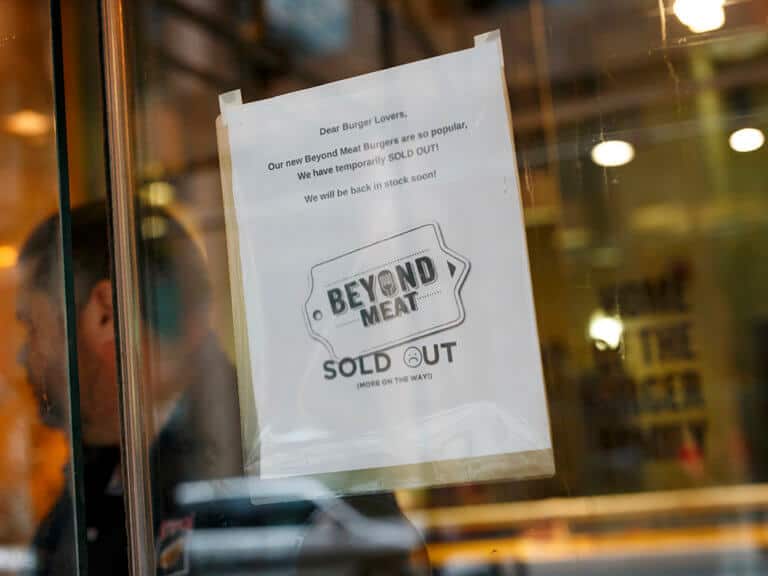 The report comes in the wake of frenzied interest in this market since the phenomenal success of Beyond Meat's IPO, which priced its initial share at $25 and closed its first day of trading at $65.75, which is 163% above its IPO price. According to reports, this makes Ethan Brown's company the biggest performing IPO in almost twenty years.

Key points from the report include the following:
• "Animal-based protein is becoming increasingly controversial given it is seen by some as one of the most important sources of greenhouse gas emissions, is energy intensive, and generates a lot of waste, not to mention its association with health concerns."
• "Although today we believe that there are inherent barriers to successfully replicating certain animal-based consumer favorites (e.g., t-bone steaks), what has been achieved so far in terms of 'meatless' ground beef, sausage and hamburger products has yielded positive initial consumer reaction."
• "While lab-based meat is still likely several years away from hitting supermarket shelves, plant-based protein continues to gain ground vs. its animal-based counterpart, and we expect this trend to continue for the foreseeable future."