Plant milks have been where the smart money lies this year, and oat milk is the new player who has taken over the game. According to a study by Future Market Insights, global consumer demand for oat drinks will continue to grow steadily, with a market growth rate of up to 8.2% for the period 2018-2027.
There exists a wide variety of oat drinks already on the market, including lines by Planet Oat, Happy Planet, Califia Farms, Oatly, Danone, Elmhurst, and Earth's Own. Oatly is a household name which only launched in 2017, and from 2017 to 2018 its revenue increased tenfold.
More sustainable
Non-dairy drinks or plant-based drinks have witnessed a resurgence in the market in the U.S. and Europe, owing to the functional health benefits as well as offering an alternative to dairy-based products for the lactose-intolerant population. Cultivation of oats requires far less inputs, especially water, compared to other plant-based dairy alternatives, therefore producers of oat drinks are touting the sustainability in production as a unique selling point as well. In addition to the enhanced nutritional content, the thicker consistency and creamier texture of oat drinks are key differentiators from the rest of the nut milk products available in the market.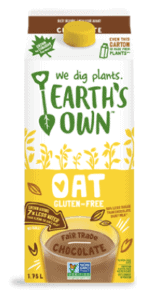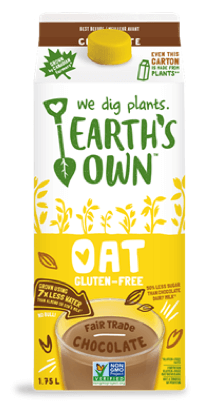 Increasing Consumer Attention Towards Health is Driving Sales in the Organic Category
The propensity of consumers to spend more on organics has played well in favour of oat drinks, resulting in a projected growth of organic-certified oat drinks by 8.4% in revenue terms over the forecast period. Consumers expect that their product is produced in an ethical manner with a positive background story. Producing it as 'organic' provides one such positive background story of production. Consumers associate organically certified oat drinks with something that is produced and processed in a chemical-free manner. This develops a major selling point, despite the added costs.
Consciousness for Fat Content Driving the Sales of Oat Drinks with Reduced Fat
The lifestyles followed by consumers today have increased the prevalence of obesity, dramatically, particularly in developed countries where more and more time is dedicated to work resulting in a lack of physical activity. Consequently, the fear of gaining fat is driving the preference of consumers for reduced fat or fat-free products as compared to the whole or full fat versions. This has favourably influenced the oat drinks market for its reduced fat oat drinks, which is expected to experience a growth of 9.6% in terms of value over the coming years.
Diverse Consumer Base Pushing the Sales of Flavourful Oat Drinks
Apart from natural and traditional oat drinks, and premium Barista oat drinks, companies are offering flavoured oat drinks as well to cater to consumer preference for particular flavours such as chocolate, vanilla, and different fruit flavours. The original oat drinks segment has the greatest share in the market, but other flavours are on the rise too. In the U.S. and European countries where natural flavoured oat drinks have reached saturation, other flavoured oat drinks find an opportunity to capture retail shelf space. Oatly is also planning to introduce a new flavour in their oat drink repertoire – the mocha flavour. Such new flavoured variants are likely to provide consumers a larger choice of products to choose from.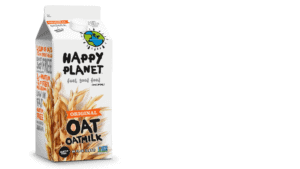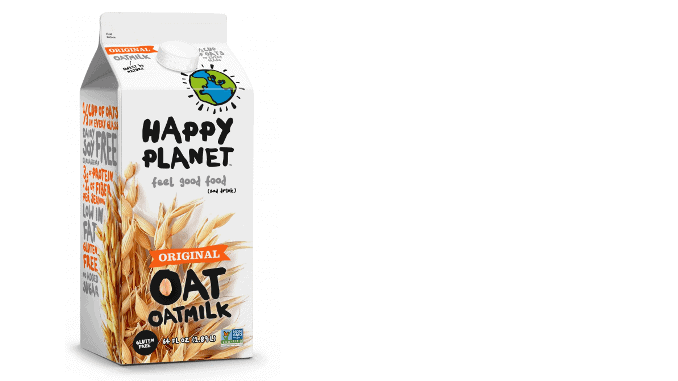 Branding Takes on a Whole New Meaning with the Unique Packaging of Oat Drinks
To enhance the appeal of oat drinks, suppliers and manufacturers are focusing on attractive and innovative packaging with bright and catchy colours. This aids oat drinks products to stand out on retail shelves. Oat drinks are typically packaged mainly in cartons or bottles. Though oat drinks packed in cartons have a greater share in the market, oat drinks packaged in bottles are expected to experience a spurt of growth during the forecast years.
Entry of Big Players Expanding the Market Globally
Currently, the oat drinks market has a limited number of large companies – Oatly being one of them. This gives an opportunity for other players to enter the market and experience growth aided by a lucrative demand for oat drinks, globally. Quaker Oats Company, a prime manufacturer of oat-based food, is reported to be entering the oat drinks market in early 2019. Quaker Oats Company is owned by PepsiCo, which is already well-established in the beverage industry. This also incentivizes manufacturers to launch oat drinks considering their expertise in production and processing of various beverages.
Another new entry into the market is Danone, a France-based dairy company, which took over Alpro, a company that specialized in plant-based beverage products. Alpro is expected to benefit from its expansion into the market beyond Europe for plant-based products comprising oat drinks. Such expansions, mergers, and introductions are affecting the oat drinks market in a positive way, and driving the growth of the market in an exponential manner.