The recent past has seen a surge in interest in pea protein, following the international success of the Beyond Burger and its counterparts which are using pea protein for the new wave of plantbased meats. This, in turn, creates a highly conducive environment for growth of the associated pea fiber market.
A new report states that major players in the pea protein market are venturing into this segment, given the low capital investment in setting up complementary infrastructure to extract pea fiber. This highly favorable growth of the pea protein creates a highly conducive environment for the associated pea fiber market, which is expected to exhibit a promising CAGR of ~8% during the forecast period (2019-2029).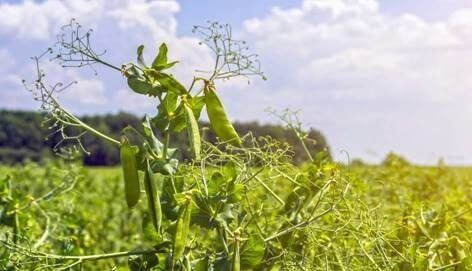 Key Takeaways of the Pea Fiber Market
According to the study, animal feed is the leading application for pea fiber and is expected to continue along the high growth trajectory over the following decade
Organic pea fiber is estimated to be predominantly used in food sector, as an additive in premium organic food
Pea fiber is also used in vegan food products and is the perfect fiber of choice for products directed at lactose-intolerant consumers
Report notes that pea fiber with non-GMO and HACCP certifications are highly sought after by end-use industries to ensure regulatory compliance
Canada is the world's largest producer of pea. Moreover, North America has a high density of vegans, making it a highly lucrative market for pea fiber, especially for inner hull pea fiber
Russia is projected to emerge as the largest producer of pea in the not-so-distant future. This, along with the high density of food manufacturers and propensity of the populace towards adopting all natural food products, positions it as a high growth market towards the latter half of the market.
Pea Fiber to See More than Two-Fold Growth in Bakery and Confectionery Through 2029
Report says that in spite of available, cost effective alternatives for pea fiber like potato and wheat fiber, pea fiber is likely to emerge as popular choice in the upcoming years. This is mainly attributable to its high stability and functional properties. It is widely used as a food additive. The anti-staling and breakage reduction properties of pea fiber has created unique demand in bakery and confectionery applications of pea fiber as an emulsifier. Demand for pea fiber in beverages and bakery & confectionery is further expected to increase over the forecast period.