Green Queen Media has recently released an in-depth report that provides a comprehensive overview of the alternative protein industry across Asia. The report highlights the complexities in the Asian market but ultimately that it has the potential to be the leader in creating global change.
The report did not factor in insect protein as this is not considered slaughter-free but does cite cell-based meat, plant-based protein and wholefood proteins such as jackfruit/king oyster mushrooms as alternatives.
Due to population growth, meat and seafood consumption in Asia will rise 78% by 2050, despite recent damage to the meat industry with animal derived diseases. Asia will be responsible for 73% of the seafood increase, taking over more than two-thirds of the available seafood supply in the world. Entrepreneurs in the region are indeed already pioneering their own solutions; local brands including Omnipork, Zhenmeats and Shiok Meats are gearing up to disrupt the market, coinciding with the emergence of western companies like Impossible Foods who also can see the vast potential in Asian markets.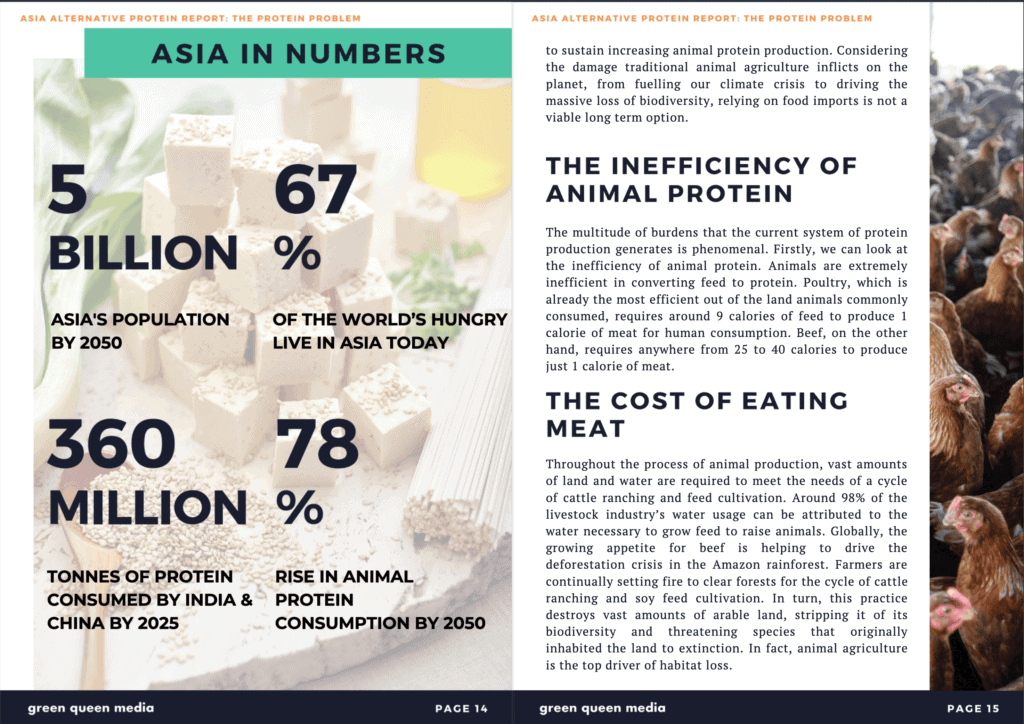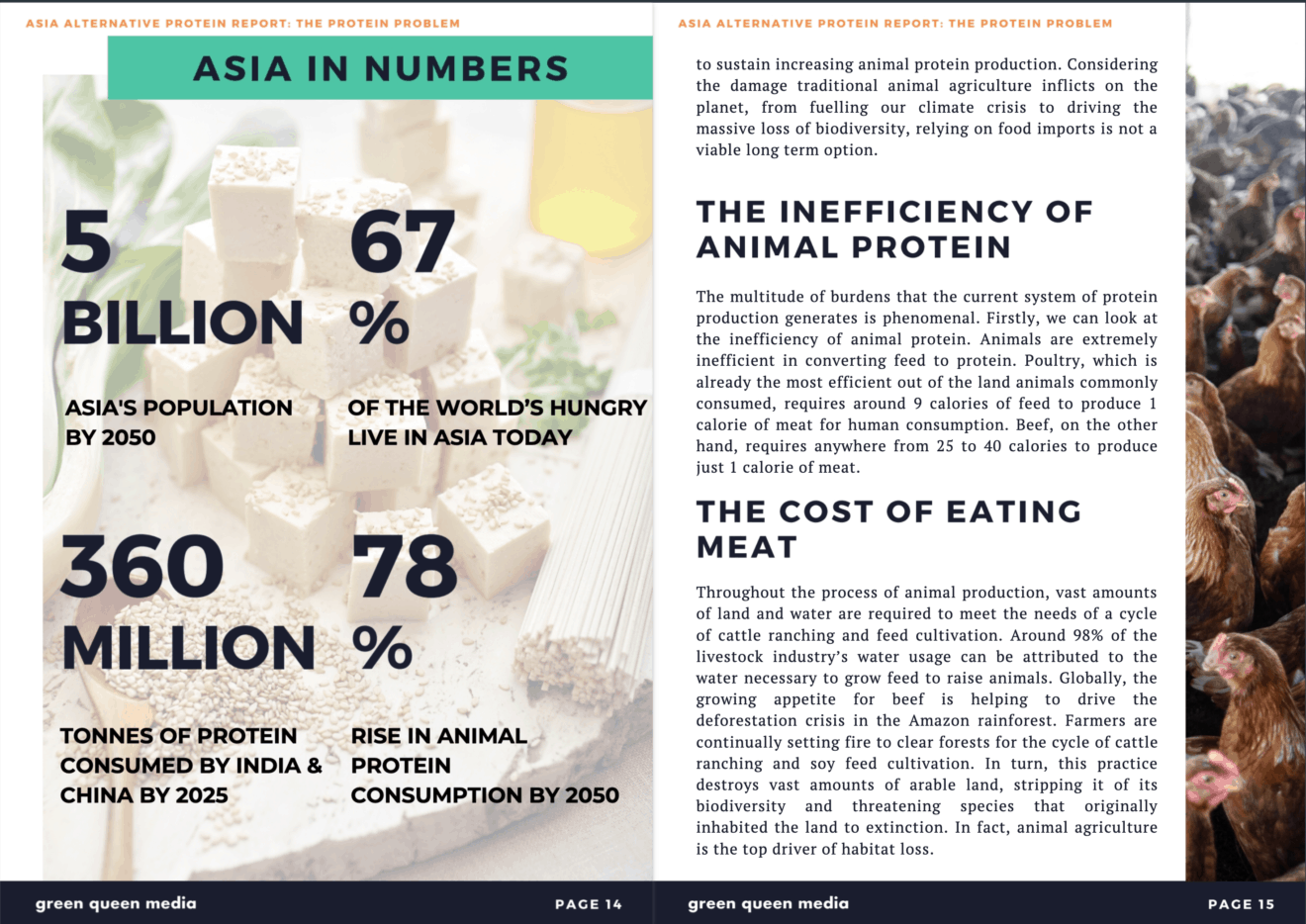 Despite China producing 70% of the world's soy and Asia being familiar with animal free protein for centuries, one of the key challenges that the start-up's in the region face is the difficulty in raising capital. Silicon Valley is alight with announcements of large ticket funding rounds – Impossible Foods recently announced a US$ 300 million Series E – but in Asia, they have yet to see even a single series A announcement for a local company.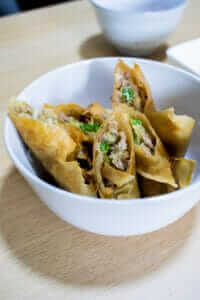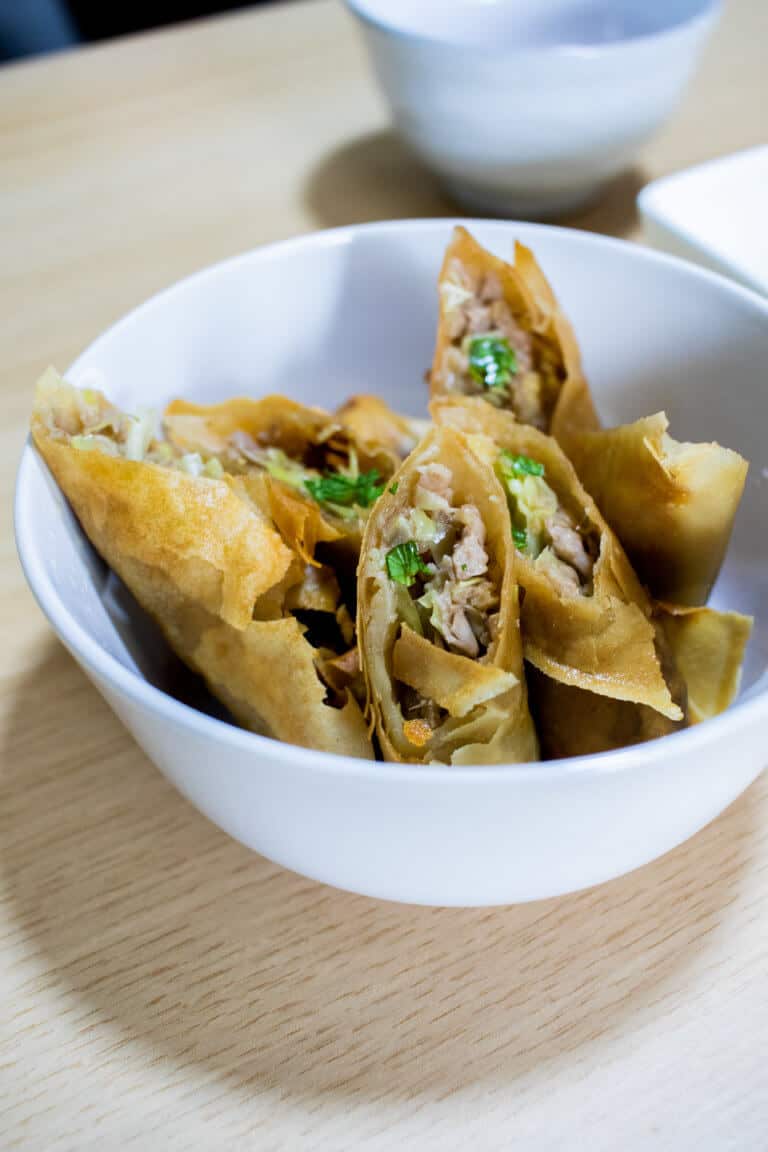 The general sentiment is that investors in Asia tend to be more conservative than investors in other innovation hubs such as Silicon Valley. It's worth noting that while Asia-based start-ups have difficulty finding investors, many large Asia-based investors are investing heavily in US-based alternative protein companies. Li Ka-Shing's Horizons Ventures and Singapore government-backed Temasek Holdings, both of whom have invested in Impossible Foods and plant-based egg producer JUST.
Sonalie Figueiras, Founder & Editor-in-Chief of Green Queen Media and co-author of this report, said to vegconomist: "By 2050, there will be 5 billion people in Asia, the world's most populous region and food insecurity is a massive threat for the region. To solve this, we need massive innovation in alt protein. The opportunity to disrupt the global food system is right here and our mission with this report is to make sure the whole world knows it."