A recent market forecast report on the soy protein isolate market for 2019-2027 estimates a value of US$ 2.6 Bn in 2019, which is projected to increase at a CAGR of ~ 5% to reach ~US$ 3.8 Bn by 2027.
Increasing Consumer Awareness towards Preventive Health Care Boosting the Soy Protein Isolate Market
Most consumers of the United States have become health conscious and are alert about preventive health care due to which soy protein isolate is witnessing high adoption. Several magazines and online forums such as Livestrong.com, bodybuilding.com, men's health magazines, and shape magazines offer information about lifestyle and diet, thereby potentially raising awareness of new ingredients and products among consumers.
Similarly, producers of soy protein isolate are promoting several products via different channels such as, online portals, magazines, and marketing campaigns to increase the demand for plant-based protein products such as soy protein isolate and others. Strong marketing and promotional activities are focusing on highlighting the health benefits of soy protein isolate. This is providing a strong market opportunity for soy protein isolate products.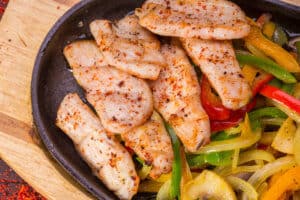 Increasing Demand for Fortified Foods Propelling the Growth of the Soy Protein Isolate Market
Protein fortification is the upgrading of normal food products with protein constituents, basically providing food products a 'high-protein' level. Customer preferences for these food products are an outcome of various aspects such as, increasing incidence of obesity and lifestyle-related diseases. Food with high protein content is responsible for good health of consumers. Hence, the soy protein isolate is gaining popularity among the population, which is driving the market growth.
For instance, Archer Daniels Midland Company, a full-line manufacturer of soy protein isolate offers textured proteins for the fortification of protein. When these fortified soy protein isolates are hydrated, they have meat-like texture or fibrous texture with substantial moisture retention making them adequate for meat and other vegetarian uses. Dry form of the soy protein isolate, provides distinctive textures that exemplify several popular snacks and bars.
Market Gains Upheld by Rapidly Growing Vegan Population
Customers are becoming more sympathetic and sensitive to animals, and are aware of the conditions and environment in which they are raised. Animal welfare is one of the main reasons for customers choosing plant-based ingredients such as soy protein isolate.
Customers are looking for much safer protein products, because of increasing food safety concerns associated with the use of different types of antibiotics and hormones in food products. Similarly, several consumers are suffering from foodborne intolerances and allergies, which has led consumer inclination towards plant-based substitutes such as soy protein isolate.
Soy Protein Isolate: Market Players
Key players operating in the soy protein isolate market include E.I. Dupont De Numerous Company, CHS Inc., Archer Daniels Midland Company, the Scoular Company, Batory Foods, Fuji Oil Holdings Inc., Crown Soya Protein Group, Osage Food Products, Food Chem International, and Nutra Food Ingredients LLC.