US specialty grocer Sprouts Farmers Market reveals sales of plant-based foods at its stores grew 21% in 2022, according to the company's new Environmental, Social and Governance (ESG) report. Sprouts, which operates more than 380 stores in 23 states, names the plant-based foods category as an integral part of the company's commitment to reduce its carbon emissions.
"We are always on the hunt for the newest, most innovative plant-based and vegan products"
In the report, Sprouts highlights its efforts in 2022 to care for people and the planet by reducing its carbon footprint, plastic use and waste while increasing sustainably sourced products, among other ESG initiatives.
Of $6.4Bn in net sales in 2022, the company reports the plant-based food and beverage category grew 21% year-over-year, driven by innovative products and in-store promotions, including a dedicated plant-based "frozen bunker" in new stores that showcases popular meat alternatives.
The company also runs promotional messaging such as "Plant-Based Tastes Great" to bring awareness to these items and encourage customers to lower their carbon footprint.
"We are always on the hunt for the newest, most innovative plant-based and vegan products, and we make it easy to spot which items are plant-based with convenient in-store messaging," Sprout states in the report.
The company also says it is a destination for the fast-emerging alt-seafood category and offers a growing range of plant-based fish fillets, sticks and tuna.
Retail hotspot
Based in Phoenix, Arizona, in recent years Sprouts has become a focal point for new brands and startups, with many alt-protein companies – including Meati, Bored Cow and RollinGreens – making their first major retail launch at their stores.
In 2021 and 2022, Sprouts also rolled out Innovation Centers – a rotating display of new and trendy brands – to its newer stores to elevate smaller brands.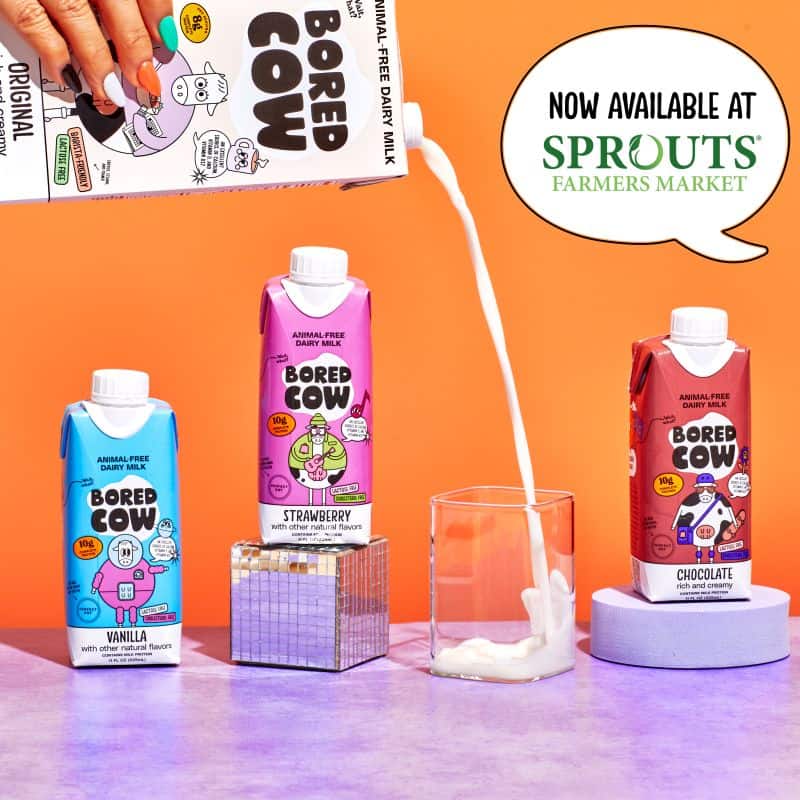 "Doing well by doing good"
"I'm proud to share the strong progress we made in our ESG initiatives over the past year," said Brandon Lombardi, chief sustainability officer of Sprouts Farmers Market. "Our success is rooted in our philosophy of 'doing well by doing good' which underscores the importance of operating our business in a way that demonstrates care for our team members, customers, communities, vendor partners, and the planet."