A report by Future Market Insights has predicted strong growth for the lupin protein market through 2030. The growth will be largely driven by increasing demand for plant-based foods and beverages.
Lupin protein has gained in popularity across Europe and the Asia Pacific region in recent years. While the demand for other pulse proteins like soy has been affected by allergies and concerns about genetic modification, these limiting factors don't apply to lupin. As a result, it is now widely used in meat alternatives, supplements, and plant-based beverages.
Just this year, British brand Better Nature launched its first lupin-based product, a meat alternative called Better Bites. The company's previous products were made with tempeh, or fermented soybeans, but its Better Bites use fermented lupin beans instead.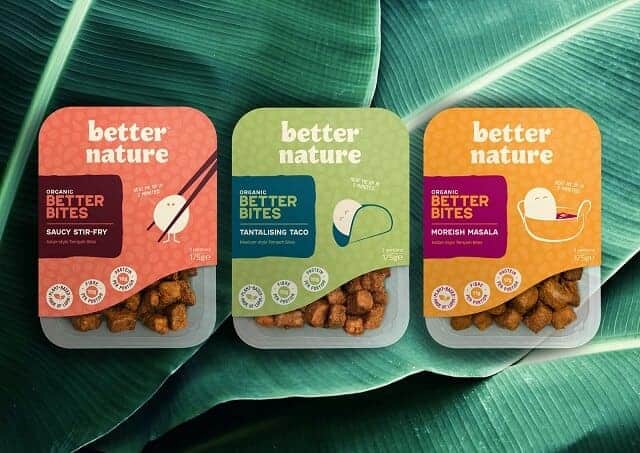 And in March, German dairy alternatives producer Prolupin closed a double-digit million funding round to help it distribute its lupin-based products internationally.
Globally, the lupin protein market is currently valued at $84M. Food processing has the leading market share and is expected to grow with a CAGR of 4.7 percent over the forecast period.
"We see sweet lupins as an alternative to soy, rice, almonds, and coconut," Prolupin marketing director Roland Brandstätt told vegconomist in an interview. "Experts predict that sweet lupins can become one of the most important sources of plant protein to replace animal proteins worldwide."