According to a latest study, the worldwide market for mycoprotein products was pegged at around US$ 200 million in 2018 and it is projected to witness blue skies with a compounded annual growth rate of over 12% during the forecast period of 2019 to 2027.
As we reported this July, Scottish Biotechnology firm 3F Bio announced a large scale mycoprotein project called "Plenitude" along with nine other partners including Mosa Meats and Vivera. Quorn debuted its mycoprotein product in the 1980's and still has the monopoly in the market, as such 3F Bio will supply B2B ingredients with the aim of producing a million metric tons of protein by 2030, equating to a carbon emission reduction of over five million metric tons.
According to the report, mycoprotein products are anticipated to experience increasing demand across the globe, owing to the elevated proportion of different minerals and the high vitamin content in mycoprotein products. Furthermore, the worldwide market for mycoprotein products is likely to witness a powerful surge owing to increased processing of high-quality protein products.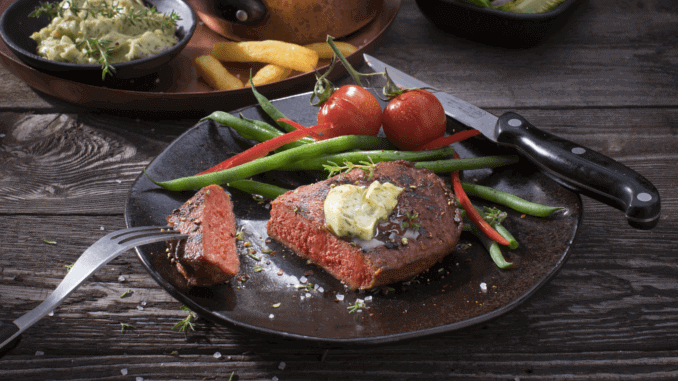 Veganism and the Growing Need for Meat Substitutes Will Fuel the Growth of Mycoprotein Market
Producers are therefore taking significant measures to create superior products and enhance their product portfolio in order to meet the increasing demand. Numerous cases of soya allergies and wheat gluten intolerance around the world is causing the market for mycoprotein products-based meat substitutes to develop as more customers switch their preferences from soya and wheat to mycoprotein. Soy allergies are prevalent, particularly among infants and kids. Since mycoprotein products is a fermented product, it can be readily eaten by individuals who have soya allergies or gluten intolerance or both.
With Veganism at an All-Time High, Competitors are Unearthing New Methods for Economical Mycoprotein Products
The study also found that the worldwide market for mycoprotein products is anticipated to see the development of the company and production footprint of several main businesses on the market. Ongoing market innovations and consolidations are projected to be the main success factors for processing businesses to stay worldwide leaders in the market for mycoprotein products. A several number of small and medium scale competitors are focusing on expanding their regional presence owing to a large consumer base and are focusing on the development of mycoprotein products for business to business (B2B) and business to consumers (B2C) with a focus on joint licensing ventures with food companies and multinationals. For example, competitors are focusing on mergers and acquisitions in order to expand their market presence. Some of the key market participants in the global market for mycoprotein products are Quorn Foods (Marlow Foods Limited), 3fbio Ltd, and MycoTechnology, Inc., among the other players in the market for mycoprotein products.