UK milkshake giant Shaken Udder announces the launch of its first dairy-free range, which will be marketed under the vegan-friendly sister brand Shaken Other. This follows a line of dairy producers turning to dairy-free products in order to keep up with the times and, it could be suggested, to recuperate from the global loss of dairy sales.
Other dairy manufacturers turning to vegan-friendly products include Polish brand Jogurty Magda which announced it had made a full switch to producing plant-based yogurt; Danone focusing on plant-based products in the Netherlands; and dairy group Meadow Foods in the UK which recently announced the opening of a new facility to produce plant based products (read our chat with its CEO here).
By choosing what the dairy firm refers to as "ethically-sourced coconut milk", the company goes against the rising oat trend in the UK and may indeed raise a few eyebrows. As reported in April, oat milk is widely considered to be the most sustainable option among all mainstream and plant-based milks, as it can be grown locally in many regions.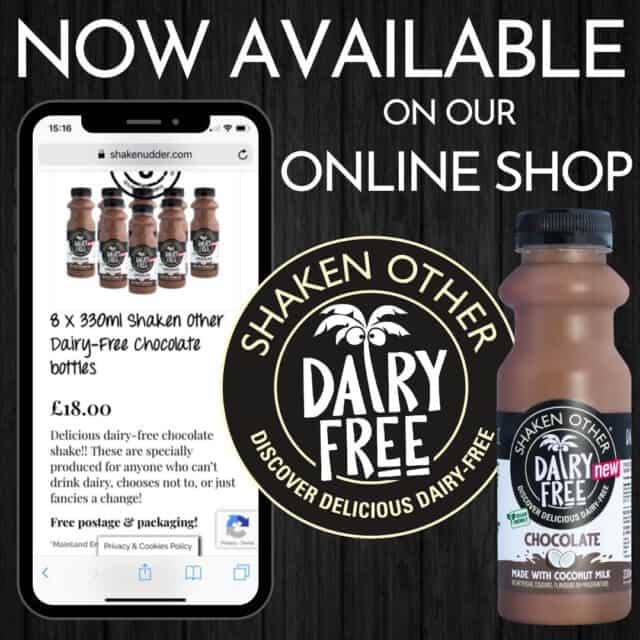 In contrast, Shaken Other focuses on what it claims to be a sustainable coconut alternative. The product line starts off with strawberry and chocolate, with the chocolate version already available in nearly 50 Tesco stores in the London area, as shown on the website. In addition, PlantBased News reported on Monday that the vegan milkshake line is going to be expanded and soon be offered by other major retailers.
Andy Howie, co-founder of Shaken Other, emphasized the relevance of availability and taste regarding coconut-based milkshakes in a statement for FoodBev, saying that: "We wanted to reassure our loyal consumers of our commitment to flavour whilst also being clear that this is a milk alternative. We believe that dairy-free drinks shouldn't compromise on taste or choice."