Dining Alliance, the USA's largest group purchasing organization for restaurants, has released new data related to sales of meat alternatives in the restaurant industry, comparing present data to that of 2017 and 2018. The surprising results reveal that sales of meat alternatives rose by 21.66% from 2017 to 2018, then by an incredible 268% between 2018 and 2019.
Since the beginning of this year, which the Economist had already termed the Year of the Vegan by January, the number of restaurant chains around the world launching vegan options on their menus has been continually rising on a trajectory the likes of which have not been seen before. At this point, the vegan trend can no longer be seen as a trend. It's a movement, a quickly developing one at that, and one which no business has been able to ignore.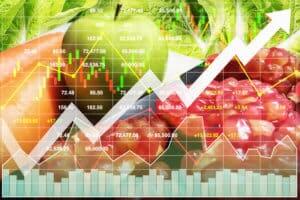 According to the Dining Alliance data, the number of restaurants serving some kind of meat alternative jumped 26.4% from 2017 to 2019. Another interesting figure is that 50% of all meat alternatives purchased this year have been "veggie burgers with some kind of bean in it (Spicy Black Bean Veggie Burger, Chipotle Black Bean Burger, etc.) it's a growing category and one that restaurants should look to take advantage of."
Dining Alliance President Christina Donahue attributed the "spike" in sales of meat substitutes to a few principal factors. Firstly, vastly improved products in terms of taste and quality. "Both
Beyond Meat 
and the
Impossible Burger
have dramatically increased the quality and taste of meat substitutes to the point that they are products that restaurants feel comfortable serving."
Secondly, restaurants are realising that they must offer serious menu options for the ever-increasing population of vegans and flexitarians. "Restaurants are realizing that in order to compete for the segment of the market that doesn't want to eat meat, they must do more than simply offer a variety of salads on their menu."
Finally, the authors of the study state that this is a highly lucrative market, where restaurants can charge high-end prices for meat substitutes and therefore are increasingly interested in the profit margins. In the UK, a report was
published in April
stating that British restaurants were not maximizing the potential in the vegan sector; Currently, revenue of UK restaurants is at £40bn but it is estimated that there is a further £9bn in potential revenue gains for this sector.