The Phillippines' largest branded food company, Century Pacific, has launched a vegan spam through its unMEAT brand, becoming the third company in a month to release a plant-based canned pork. What's going on with this apparent vegan spam explosion?
"The US market is changing noticeably overnight," unMeat
Plant-based meat brand unMeat this week announced two varieties of plant-based luncheon meat — Luncheon Style Meat and Burger Style Luncheon Meat — for the US market. The products are available via online retailers, GTFO It's Vegan! and Weee!, along with select stores throughout the Midwest and East Coast.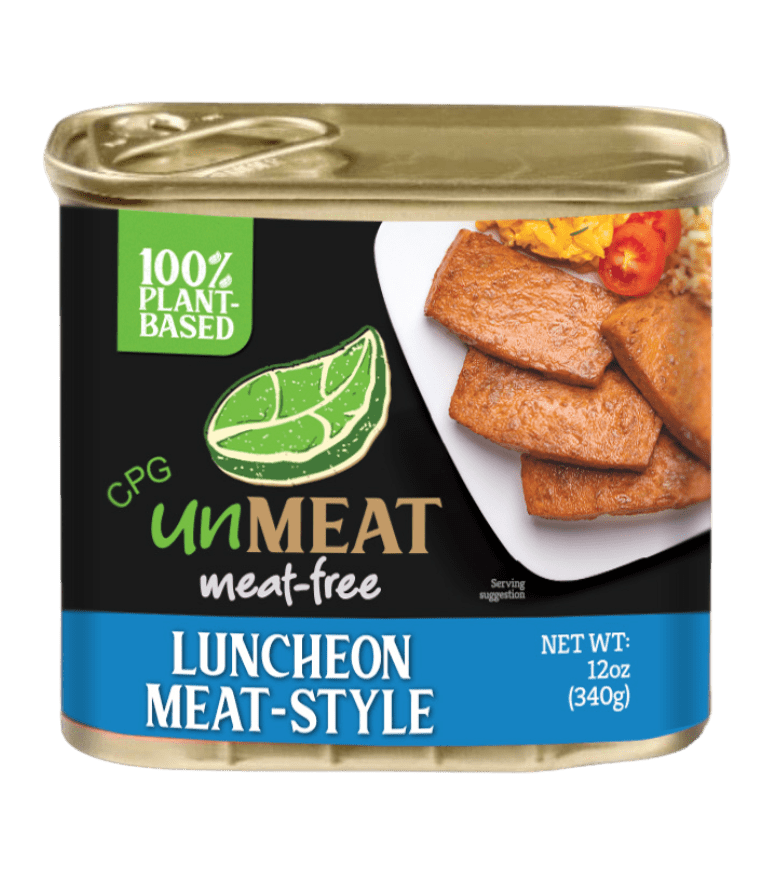 Brought to retailers by Century Pacific Food, the launch is the most current in a series of rollouts conducted by several food and retail giants across Asia Pacific and aimed at the US market. Here we take a look at them all in chronological order.
OmniFoods leading the way
Back in 2020, Hong Kong-based OmniFoods became the first company to introduce a plant-based version of the iconic product.
In an interview with vegconomist from 2020, OmniFoods founder David Yeung predicted that the company's plant-based Spam product is going to hit "meat right where it hurts the most." Soon after the launch, OmniPork Luncheon became a huge success and is now available at McDonalds China and Pokeworks, as well as many retail locations across AsiaPacific, the US, and even Europe.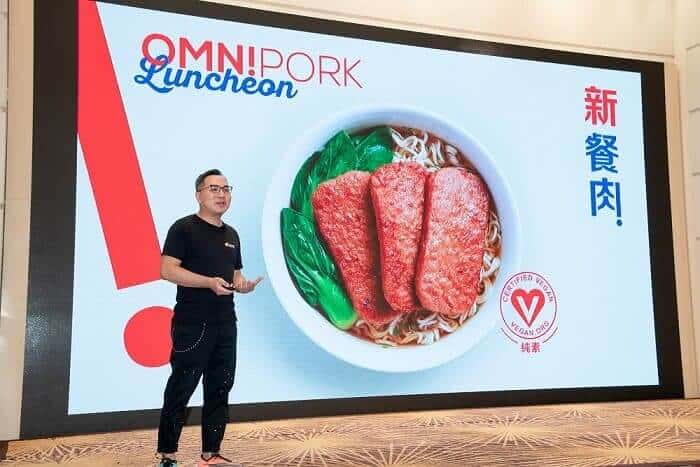 Shinsegae / Better Food Inc

South Korean retail giant Shinsegae recently announced the launch of a vegan spam-style product under its newly announced Better Food Inc subsidiary.
The canned ham alternative made from soy was first launched at the company's deli restaurant The Better in South Korea, with plans to start US operations and global expansion plans soon.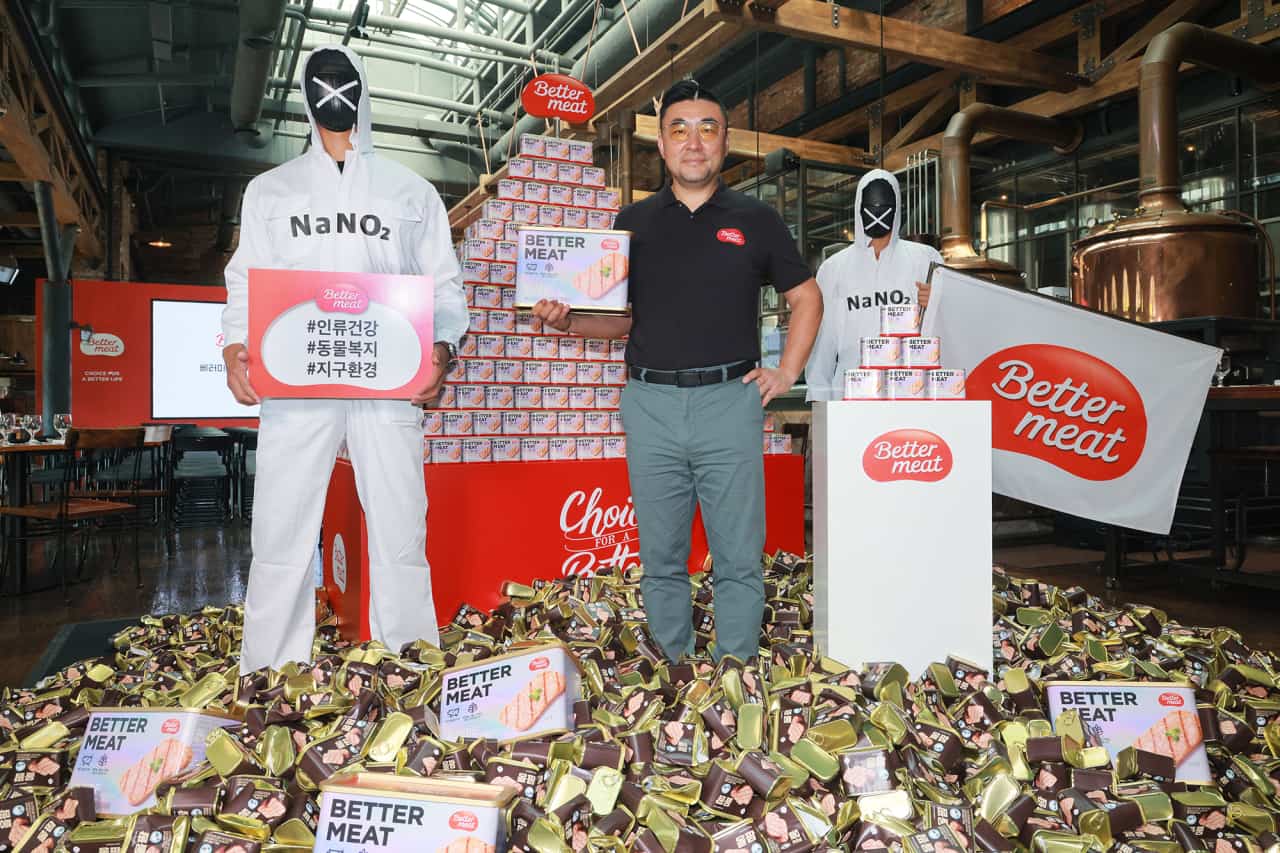 OTS Holdings / ANEW
Last week, Singapore's biggest manufacturer of chilled, frozen, dried, and canned meat products, OTS Holdings, contributed to the global vegan spam phenomenon by revealing plans to enter the global market with its plant-based brand ANEW.
The brand is debuting with a variety of plant-based SPAM-style canned meat alternatives, planning to export the products to over 40 countries.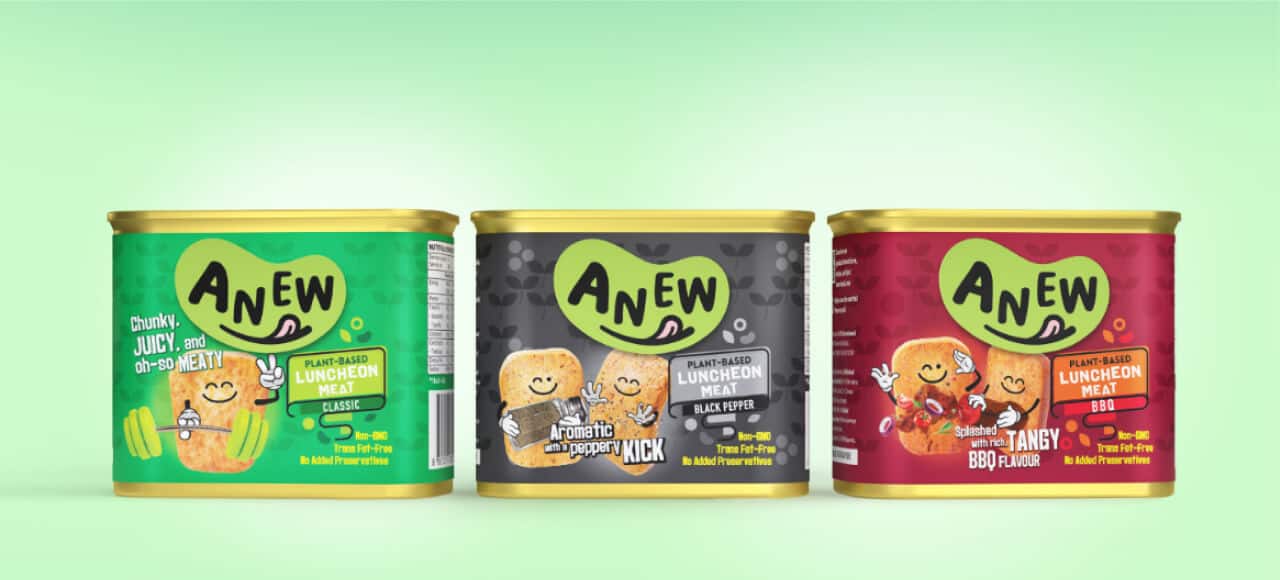 Five reasons for the vegan spam explosion
High sales volume and new markets
With spam-style canned ham being the most-consumed meat in the world and manufacturers globally awakening to the fact that meat production is not future-proof, vegan alternatives to canned ham can not only offer high potential for a large sales volume, but also the opportunity to open new markets with a familiar product and a taste of heritage.
Health benefits of vegan spam
Originally made from pork, salt, water, potato starch, sugar, and sodium nitrate, traditional spam contains a lot of unhealthy fat, salt, and little protein, vitamins, or other essential elements. On top of that, spam is highly processed, with preservatives like sodium nitrate causing a number of negative health issues. However, plant-based alternatives to spam have the power to turn the canned meat classic into a healthier option, as non-GMO plant-based alternatives contain around 30% fewer calories and 60% less sodium and zero sodium nitrites than its meat predecessor.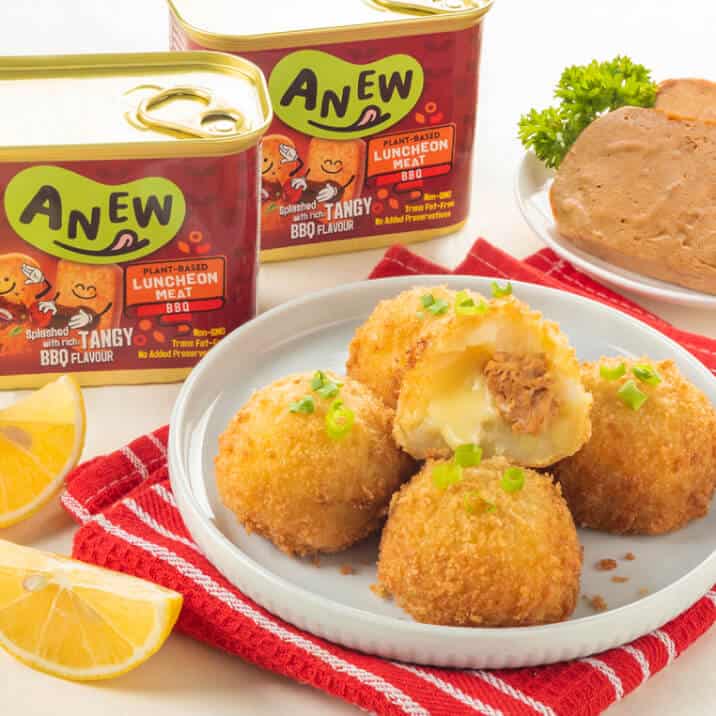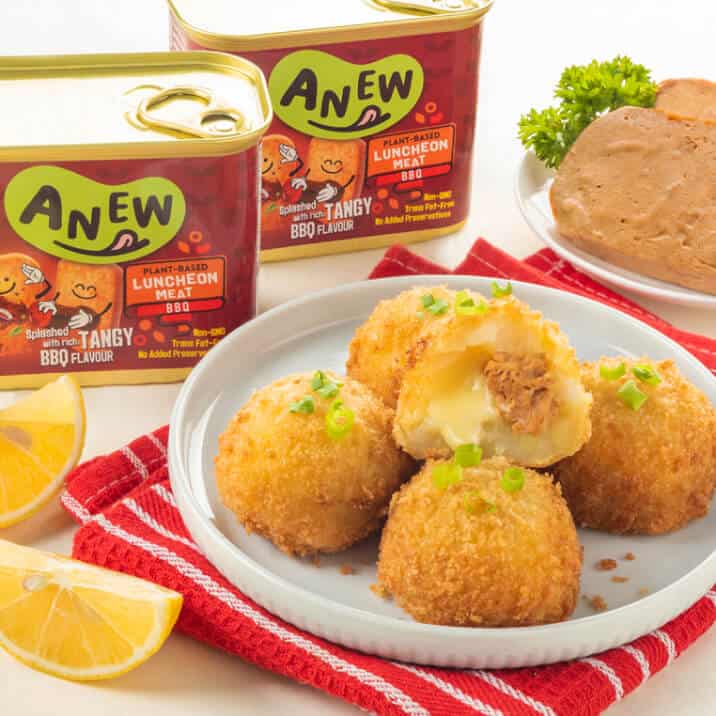 Spam has never been only canned ham
Spam-style canned ham is one of the most iconic dishes in Asian and American cuisine. Often referred to as patriotic food, spam is loaded with emotional value and childhood memories for many consumers across the target markets. While many consumers are currently making the shift to plant-based options, a vegan alternative to a meat with attached sentimental value will help to make the transition easier and create a huge market potential along the way.
Expansion has rarely been this easy
As a canned meat product, spam-style alternatives are shelf-stable and do not need to be refrigerated, which makes it an attractive product for global expansion. OTS Holdings commented on this advantage saying that "there are lower export barriers like low to zero tariffs. We do see that the product will give us a more competitive edge over other plant-based players."
Convenience food is trending in our busy society
A big advantage of canned meat is that it lasts a long time, is easy and quick to prepare, and can be used for almost all kinds of dishes. These characteristics speak in favour of any spam-style product, as it is ideally suited to the needs of busy consumers across the world.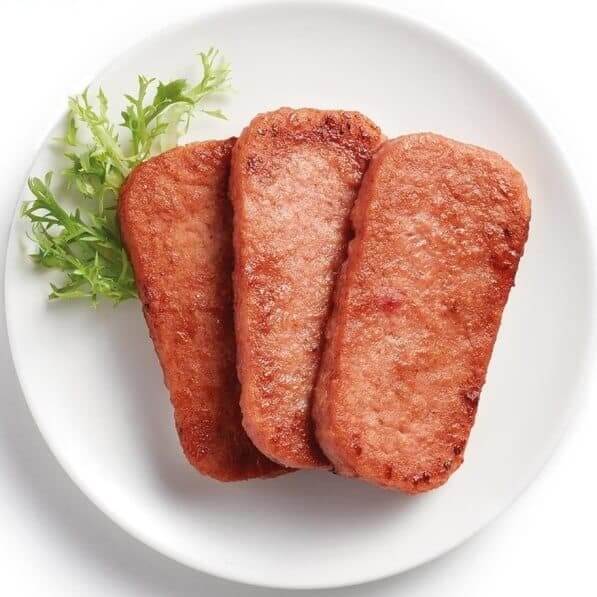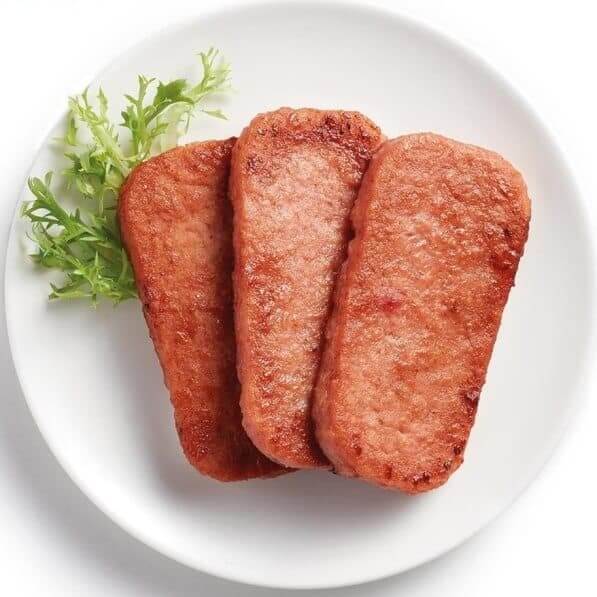 "The US market is changing noticeably overnight. And our plant-based luncheon style meat is quickly gaining popularity as we've added it to our product range that includes burgers, nuggets, sausages, ground meat and our newest product, fish-free tuna," says Gregory Banzon, Chief Operating Officer, Century Pacific Group, parent company of unMEAT.
"Canned meat is a popular snack in households across the globe, whether you're an American family who enjoys the classic canned cooked pork or an Asian household creating musubi with the pressed meat. We're thrilled to bring a plant-based option to the U.S. for those who enjoy these classic and savory snacks but seek a healthier, and in turn happier, option."