"To say plant-based foods are having a moment is an understatement. Green is now mainstream." says Allen Zelden, in an article originally published by Inside FMCG, which includes insights from plant-based leaders including Mike Messersmith of Oatly, Miyoko Schinner, Chris Kerr of Good Catch, and Kartik Dixit of Evo Foods.
"What was once a niche diet for vegetarians settling for some semblance of a meat-eating experience, is now increasingly embraced as a healthy, delicious and modern lifestyle. But while the sector is experiencing impressive growth, the penetration and proliferation of plant-based foods across our grocery aisles is still very much in its infancy. Beyond the plant-based meat category, there still remains a number of untapped food types, some with little competition, ripe for disruption.
Plant-based foods are undoubtedly a growth engine for retailers and manufacturers alike. Recent US retail sales data by SPINS (a market research and retail analytics provider), confirms this with plant-based foods continuing to significantly outpace overall grocery sales, soaring 29% over the past two years compared to only 4% growth for total US food retail dollar sales.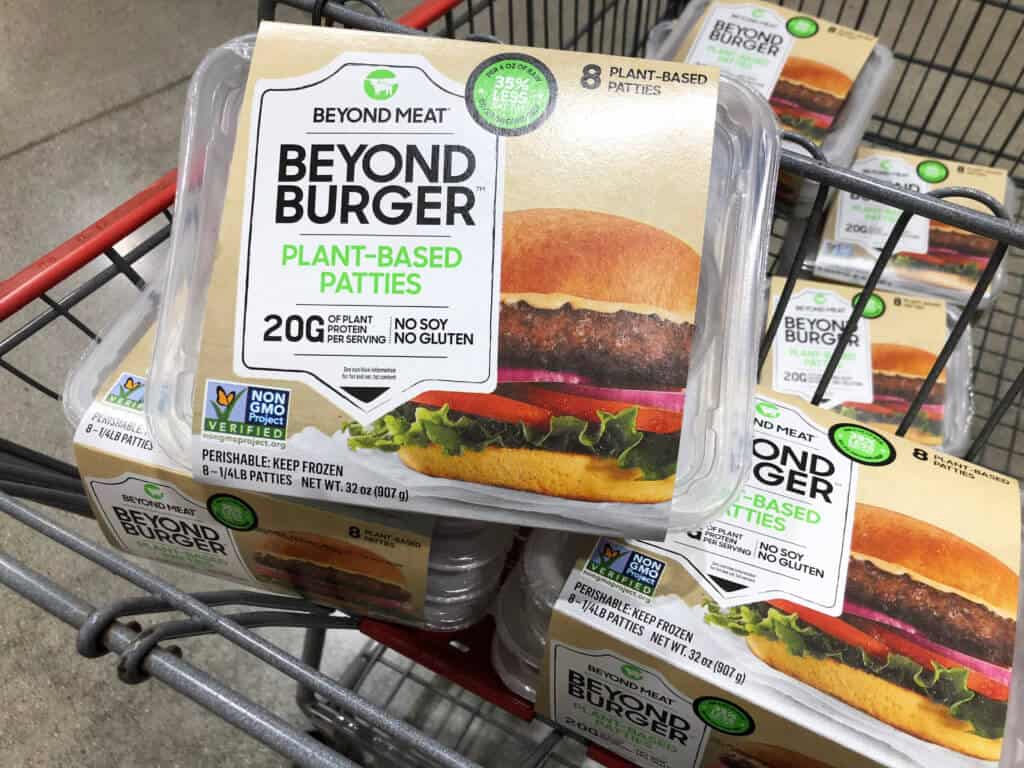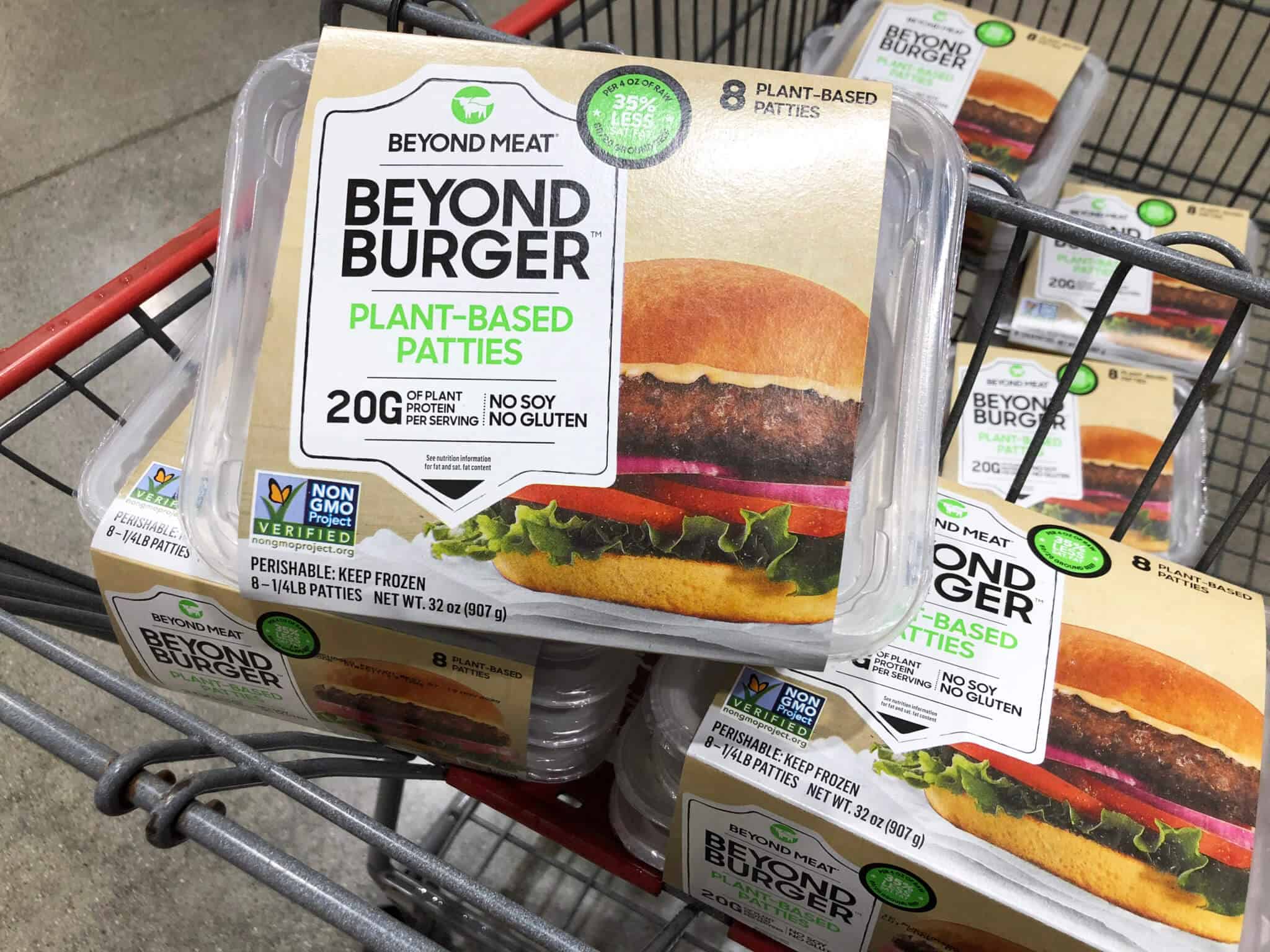 In 2019, the plant-based meat category alone grew six times faster than its conventional counterpart, and now accounts for 2% of total retail packaged meat sales. Driven by the rise of mission-driven brands such as Beyond Meat and Impossible Foods, clearly food businesses can no longer communicate their functional benefits alone. Now more than ever, only brands with authentic purpose are assured to see more long-term engagement.
Whether the mission is health, animal welfare or the environment, consumers are progressively shifting from the belief that the consumption of animal meat is a required part of their diet and identity. However, when looking at the values and dynamics of other burgeoning plant-based food categories, this is only the beginning.
Oat Milk Creams the Competition
While dairy-free alternatives have been around for a very long time, they have recently evolved from an occasional request to a customary commodity. Amongst the many varieties, Oatly is unquestionably the global pioneer in commercial oat milk.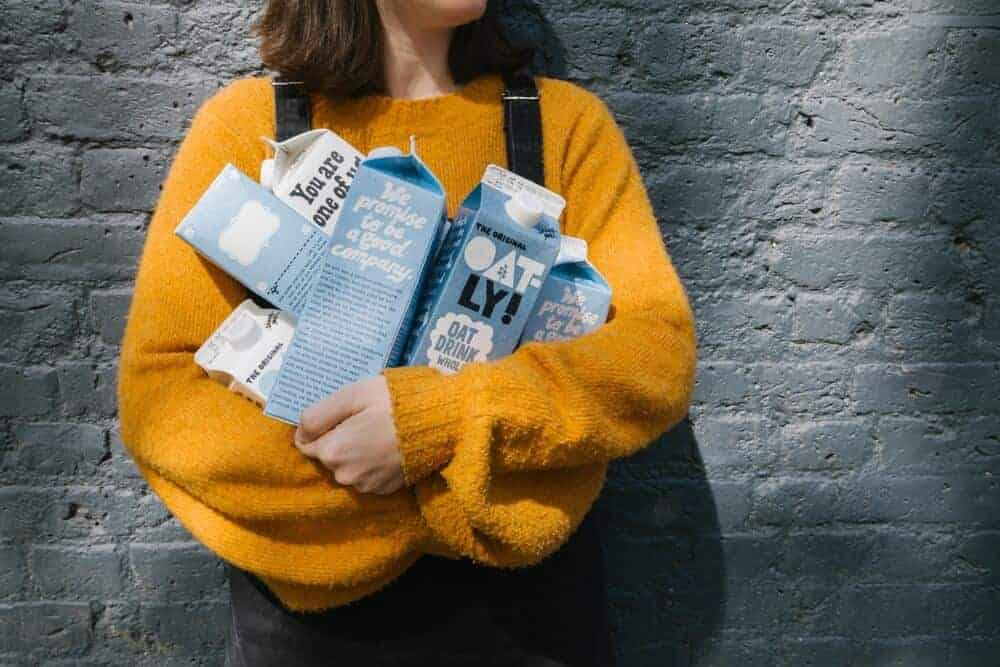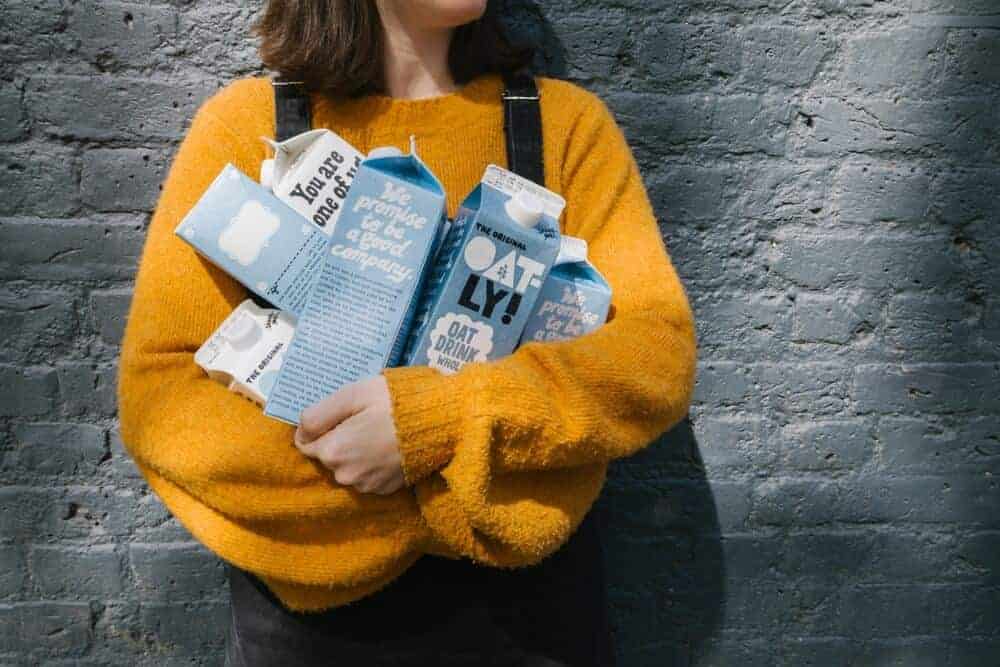 Since their founding days in the 1990s, Oatly has experienced astronomical growth with US oat milk dollar sales surging 686% in the past year, and 1,946% over the past two years (as per SPINS retail sales data).
"One huge aspect of Oatly that has resonated with consumers globally is that there is a clear, focused intent behind WHY we make our products. We only do oats – from the very beginning of our company – because after careful evaluation of all the options available, it made the most scientific rationale sense of being able to create the most delicious products without excessively taxing the earth's resources," says Mike Messersmith, President of Oatly North America.
"There is a growing consciousness amongst consumers worldwide not just about the ingredients and nutritional content of their food and beverage choices, but how the product was made and what the environmental impact of that process was on our planet."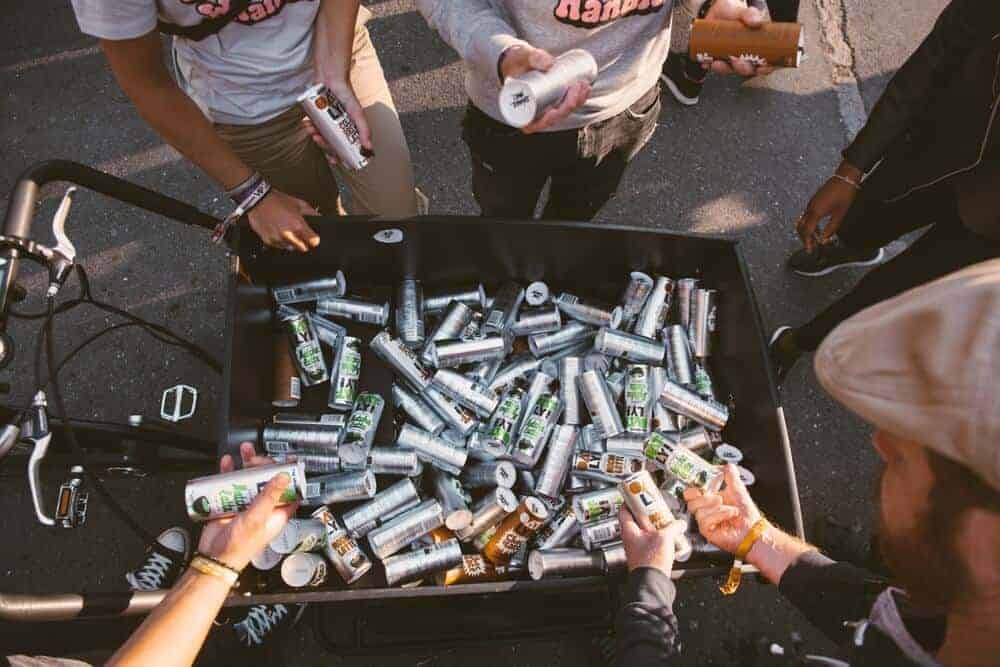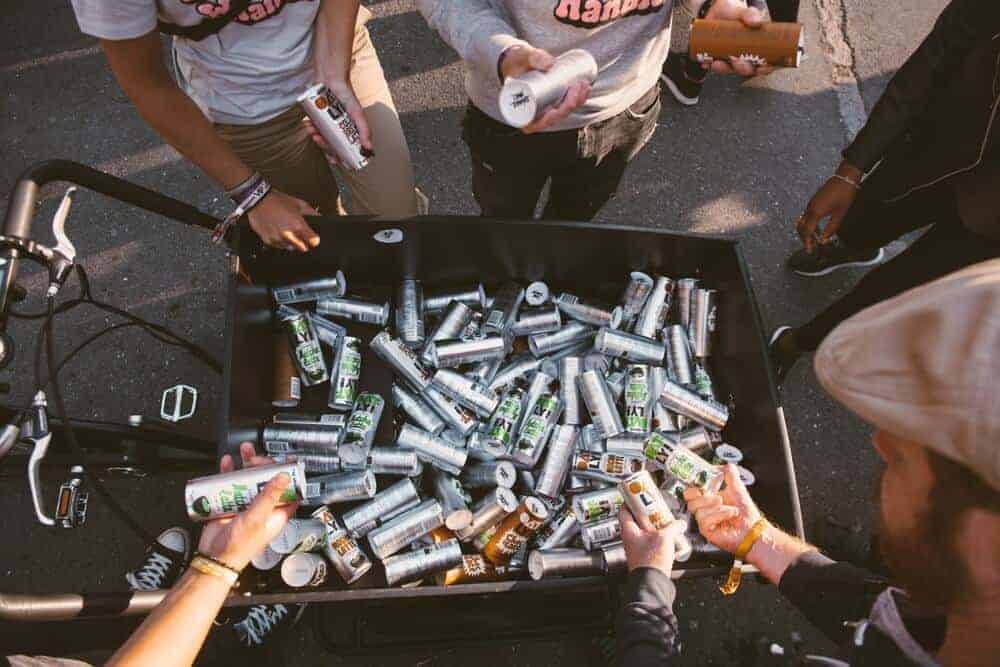 According to an LCA study conducted by Oatly, the production of their oat milk resulted in 80% lower GHG emissions and 60% less energy use compared to cow's milk. The study also found they used about 80% less land and significantly less water, especially when compared to almond milk which is known to be the thirstiest plant milk.
However, it's most impressive feature amongst consumers and baristas alike is its superior taste and texture. While other varieties such as pea milk may be seen as having a greater nutritional profile, many consider it to be grassier and dissimilar in flavour. No matter the many plant-based milk distinctions, the greatest driver in the shift towards plant-based consumption will always be taste, something Oatly has spent over 20 years perfecting.
The Queen of Vegan Cheese
Studies show that for those looking to adopt a plant-based diet, cheese is typically the most difficult food to part with. This is due to a number of factors such as its varying textures, types and qualities (such as melt). Whilst cheese has many unique complexities that are hard to mimic, the biggest impediment to growth of the plant-based cheese category is undeniably taste – enter Miyoko Schinner, the 'Queen of Vegan Cheese'.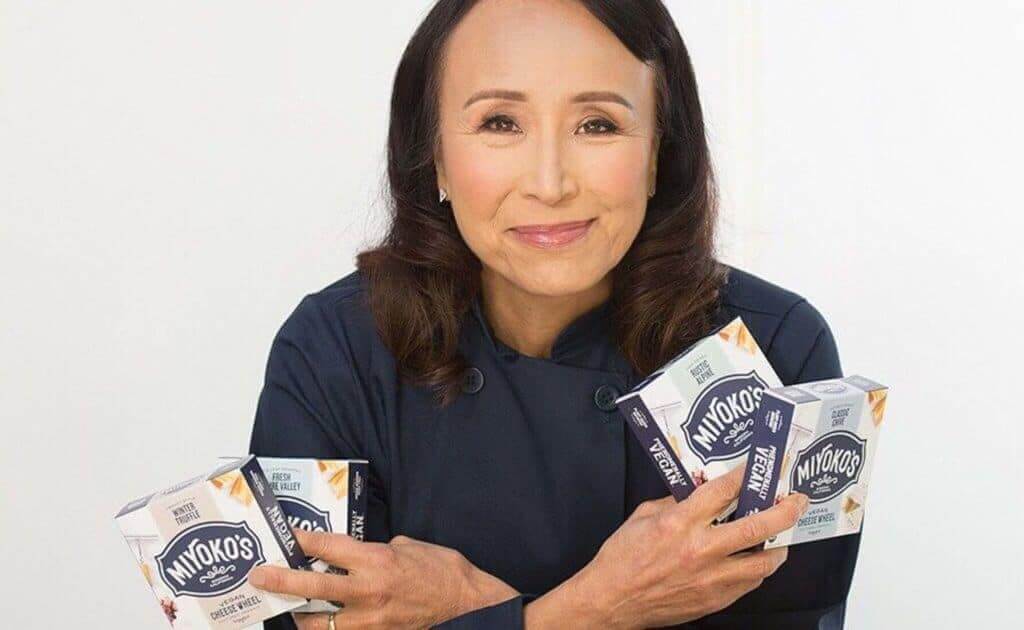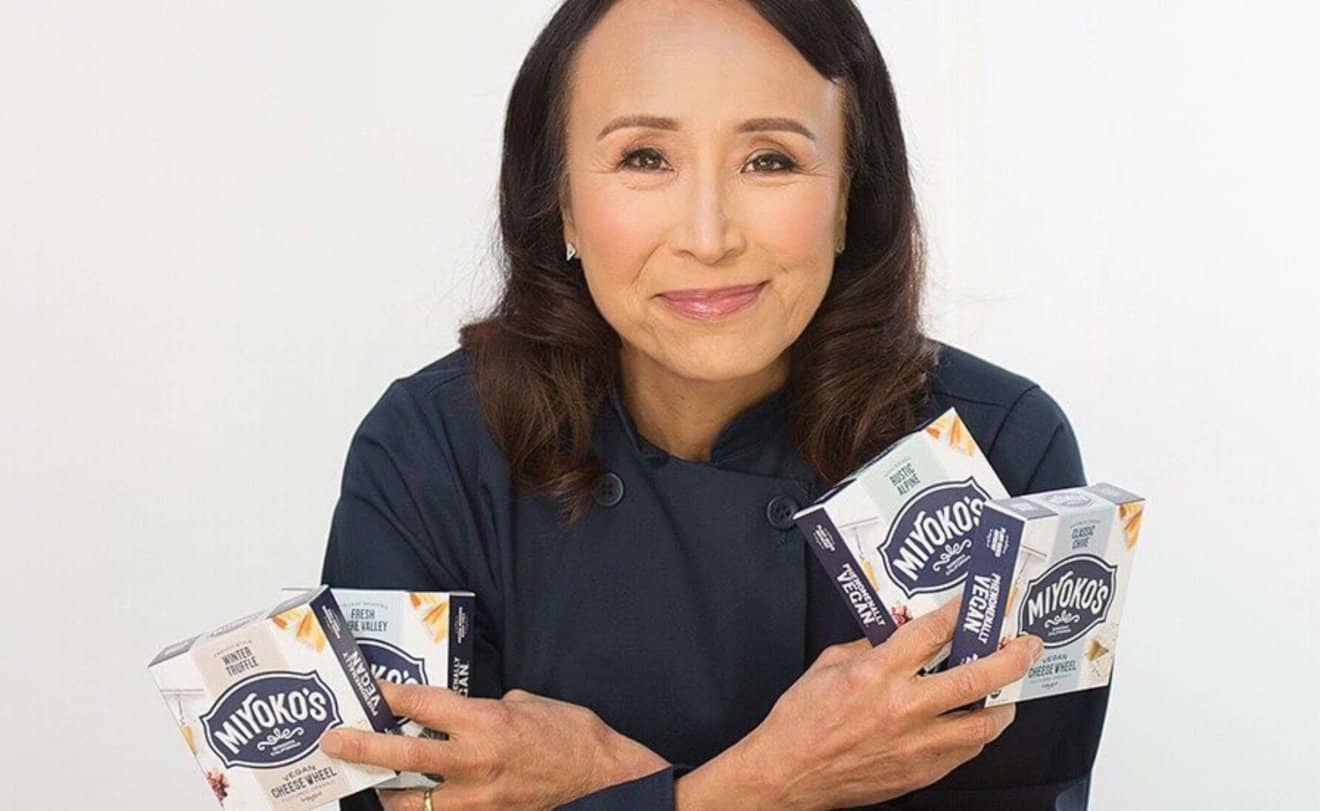 Miyoko's Creamery is the leading natural and organic plant-based dairy food brand in the US. Launched in 2014, Miyoko's famed array of products – from butters, slices, and shreds, to their multi-flavoured cheddars, cream cheeses and artisan cheese wheels – are now found in more than 15,000 US retailers nationwide.
"Miyoko's is currently growing 100% year over year due to its cult status, and for being known as the gold standard in plant-based/vegan cheese and butters," says Schinner, CEO and Founder of Miyoko's Creamery.
After milk and meat, cheese appears to be the next explosive growth category for the plant-based food sector. As per SPINS US retail sales data, plant-based cheese sales grew 18.3% in one year to reach US$189 million in 2019. Meanwhile, Transparency Market Research forecasts the global value of the industry to reach US$7 billion by 2030.
Another distinguishing feature that separates Miyoko's Creamery from their counterparts is their emphasis on using only natural and organic ingredients with no GMO'S, additives or fake ingredients. Cashews are a primary component for many of their products.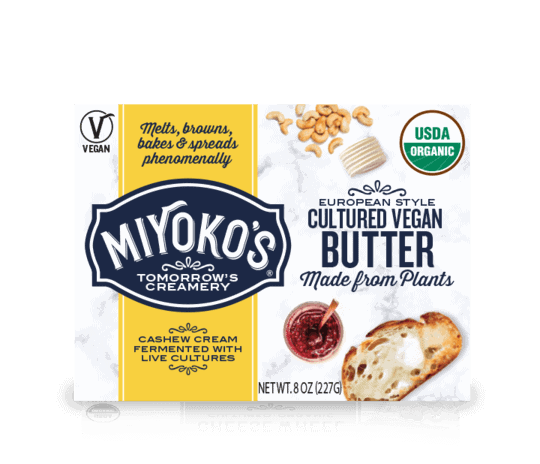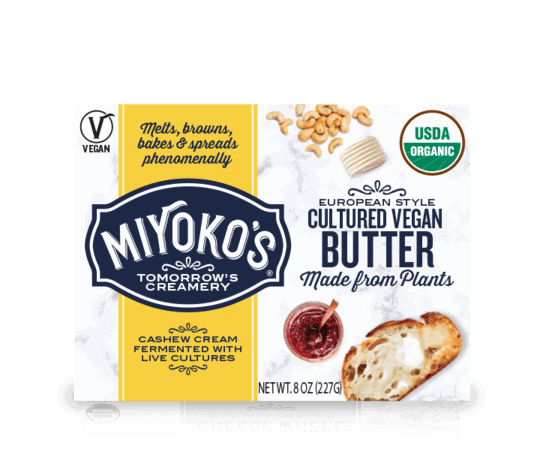 "As more and more people seek healthier, more eco and compassionate food choices, Miyoko's is meeting this demand in style by offering phenomenal organic products crafted from organic, clean, whole food ingredients and traditional cheese-making artistry at a scale that is unmatched in the industry."
Netting the Next Catch
According to WWF, seafood is the world's largest traded food commodity with approximately 3 billion people relying on it as a core source of protein in their diets. At the same time, the fishing industry is fraught with public health issues – from heavy metal and mercury contamination to the overuse of antibiotics in factory fishing. With overfishing threatening the future of marine biodiversity, and consumers increasingly open to inventive alternatives, Good Catch saw a gap in the market to meet the growing global seafood demand.
"Simply put, there was no one focusing heavily on seafood, and yet we can see the problems the seafood industry is facing. So, we founded the company with a white-space mentality. Consumers are more comfortable with exploring alternatives. The time is right," says Chris Kerr, Co-Founder & Executive Chair of plant-based seafood company Good Catch.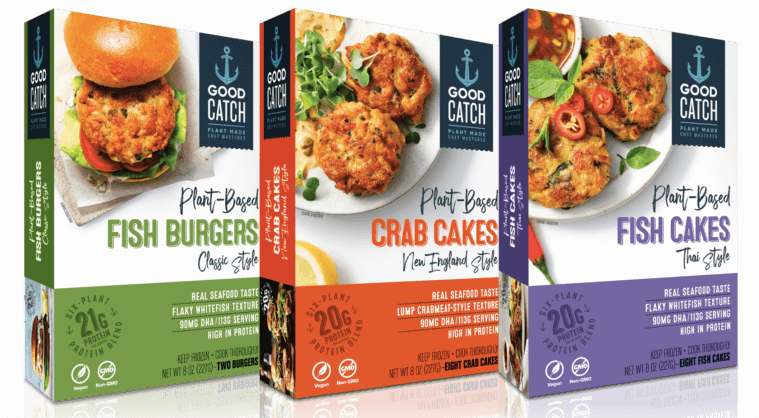 Launched in 2016 with a debut range of plant-based shelf-stable tuna alternatives, the company has since launched plant-based crab cakes, fish sliders and burgers, and generated more than $50 million in funding (according to Crunchbase). Its latest roster of investors include celebrities Woody Harrelson and Paris Hilton.
With plant-based seafood still only accounting for 1% of the total US plant-based meat category in 2019, and with so few manufacturers and little competition, Good Catch is perfectly positioned to capitalise on strong forecast growth in the US and abroad.
"Seafood is ubiquitously consumed around the globe but the localization to specific cuisines will be critical to adoption. For example, while Japan is not known as a large consumer of crab cakes, in the US crab cakes are a stable. Germans like tuna pizza – something we don't generally eat in the US. My mantra: global adoption relies on local acceptance, and local acceptance relies on familiar form, function and flavour," says Kerr.
"Understanding this, Good Catch can create the base products and work with global partners. Whilst we are currently still in the starting gates of the overall opportunity, the tailwinds are in our favour."
The Scramble for Plant-Based Eggs
Of all the animal proteins, none are more versatile, functional and universal than eggs. With so few egg alternatives on the market, both for consumption and baking purposes, it's clear the plant-based egg category is a mammoth global opportunity.
With India considered to have the world's largest vegetarian population, and eggs contentiously accepted by many vegetarian communities, EVO Foods is on a mission to bring the plant-based revolution to India with the country's first 100% plant-based liquid egg.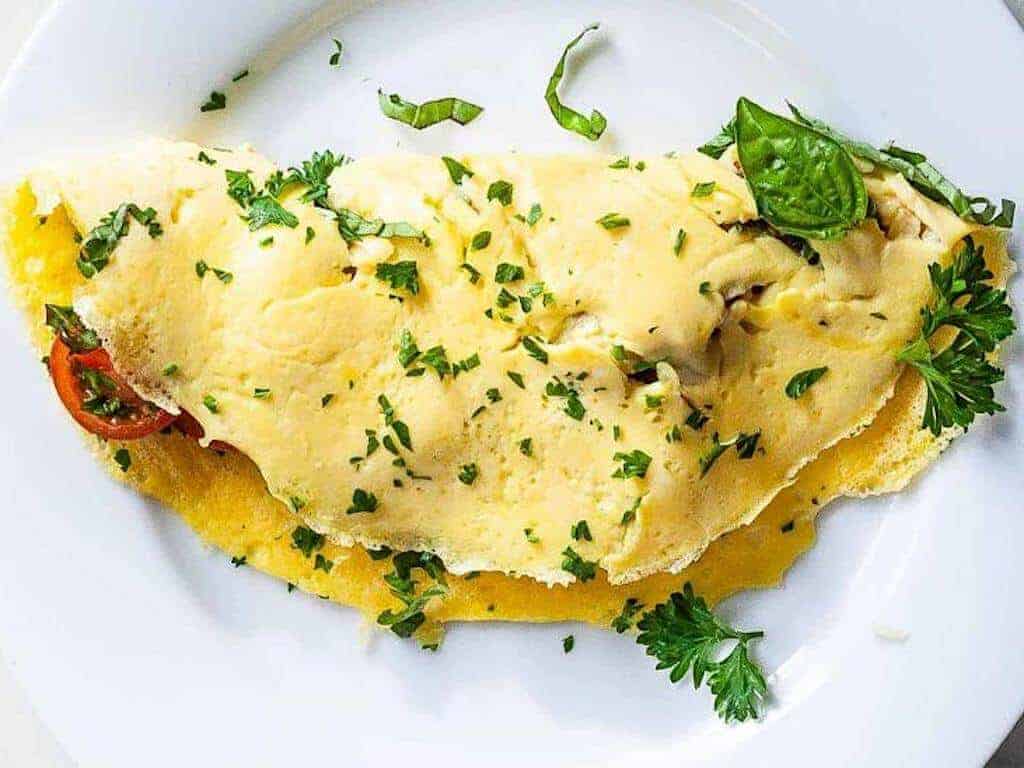 "We at EVO see plant-based eggs starting the whole plant-based foods market for India. Food in India is deeply rooted in tradition, culture and community, and a plant-based meat product might actually turn off a lot of flexitarians and vegetarians. We believe that eggs are the best gateway products to introduce the Indian consumers to plant-based foods because eggs represent a grey area in the vegetarian and non-vegetarian debate in India," says Shraddha Bhansali, Co-Founder of EVO Foods.
As Indian consumers become increasingly aware of global trends, food is seen to be the most socially complex category. Although India has the lowest global meat consumption, conversely, it will shortly overtake the US as the second largest egg producing market. With an intimate understanding of the challenges and opportunities within their region, Bhansali and Co-Founder Kartik Dixit created a 'clean' protein alternative for India's traditional egg market.
"EVO's liquid egg uses advanced plant biochemistry and food science to extract proteins from legumes and other plant sources to create a sustainable yet delicious 'evolved' egg replica without cholesterol, antibiotics or any animal cruelty."
Ultimately, plant-based eggs are still a very new market. According to SPINS data, US retail sales for plant-based eggs grew from $3 million to $10 million last year. However, from all the plant-based food categories, eggs have easily seen the highest dollar value sales growth over the last three years with a massive 228.2% which is impressive when compared to the plant-based meat category which only saw 37.8% growth for the same period.
With pricing considered to be a foundational acceptance factor in guiding consumer's food choices, international expansion is very much on EVO's roadmap. "In the US currently the average price of plant-based eggs is 184% higher than the price of animal-based eggs. This is where EVO can capitalize on the demand by providing high quality and affordable plant-based eggs," says Bhansali.
Consumers Buy on Beliefs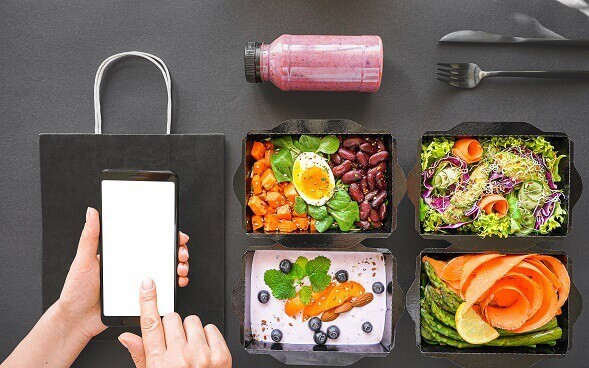 Yes, the food industry is going greener. From your local supermarket shelves to international markets, plant-based foods are a booming business. Yet it's still early days as consumers branch out beyond the burger.
The next evolution of plant-based dairy, cheese, seafood and egg products are increasingly competitive with their animal-oriented equivalents on all the key factors that influence consumer food choices: taste, price, culture and convenience.
Simultaneously, shifting consumer values are further fuelling the demand for plant-based foods. Concerns for environmental sustainability, health and wellness, ecosystem decimation, and meeting our global future food demands are rapidly shining the spotlight on plant-based alternatives.
As with all emerging disruptive categories, speed and resilience is everything. With the plant-based food industry still very nascent relative to the overall food and beverage market, and with so many contenders determined to reshape their respective food markets, the question is, who will tick all the boxes first to be the next plant-based blockbuster?"
---
* Allen Zelden is the founder of Intrinity Global where he assists plant-based companies looking to scale-up and execute growth through increased sales, funds raised and access to global networks and manufacturing.