The initiative #BusinessAsUnusual – has been set up by the advertising company to support small businesses who have continued trading during the pandemic. Better Nature is one of the lucky startups to receive a Clear Channel campaign which will feature on screens around Clapham Junction, promoting their new, pre-marinated Better Bites.
The ad, which features the brand's Superbean characters enjoying a socially-distanced picnic on Clapham Common, with a QR and promotional code "CLAPHAMCOMMON" for 10% off their online shop, went live yesterday Monday July 6th for two weeks and will appear 50,000 times.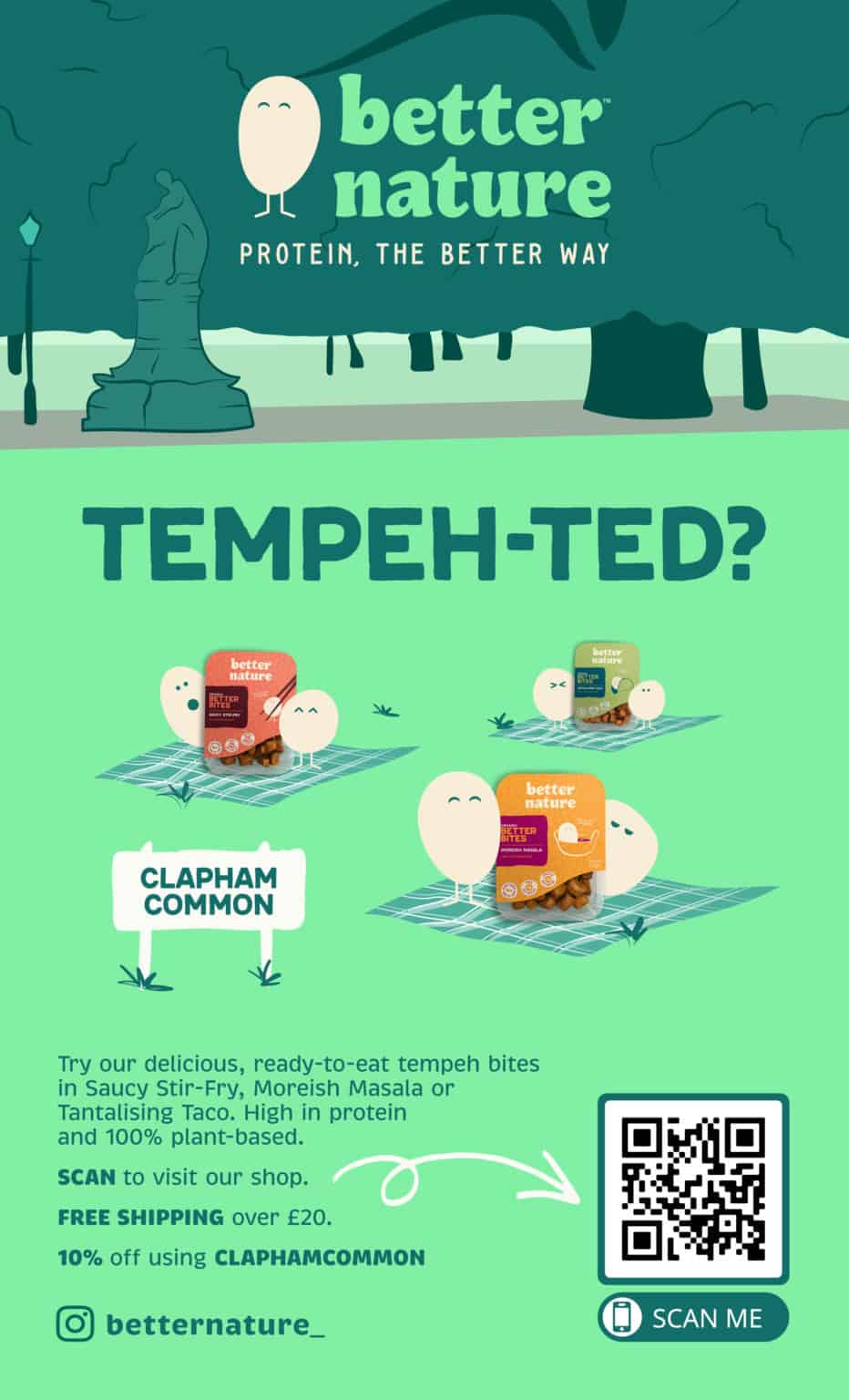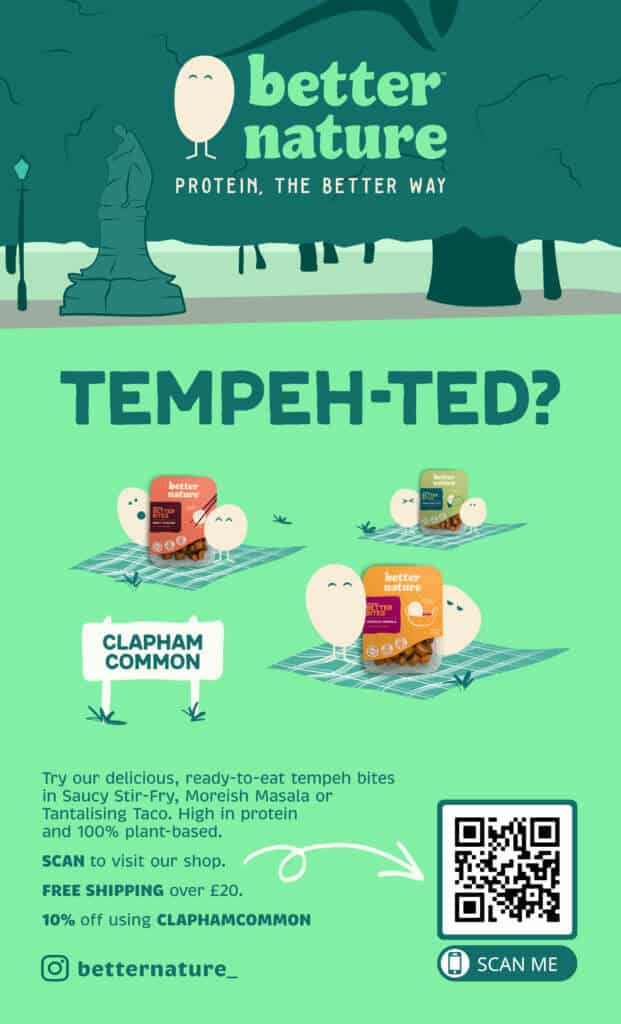 Elin Roberts, co-founder and Head of Marketing at Better Nature, says, "For an early-stage startup like Better Nature, Out of Home advertising is a channel we think about 'someday'. You often need to invest across multiple locations and formats to make a real impact and even then, it can be difficult to measure direct return on investment, which for a startup is fundamental. Having said that, for us, three screens in Battersea at a time when Londoners are beginning to take to the streets again will have a mega impact on our small business.
"While it can be difficult to measure its impact, there is something so glamorous and exciting about Out of Home advertising and seeing your brand up in lights so to speak. It's a channel every generation has grown up with. It's something you could show to your grandparents and say, 'Look! That's my business.' And they'd get it. You can't do that with a sponsored Instagram post."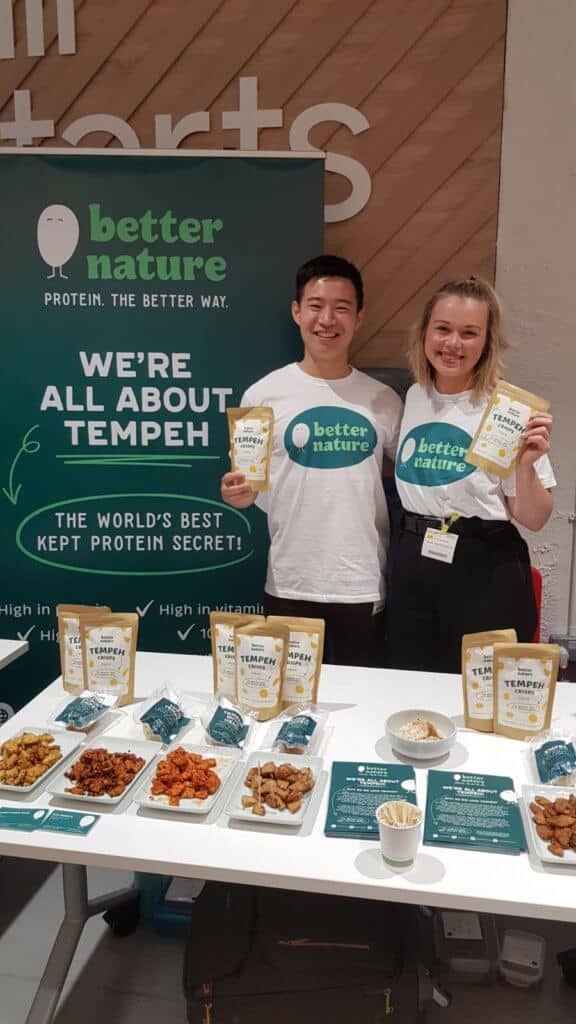 Roberts also hopes the new advertising campaign will help put tempeh on the British menu. She says, "While tempeh is still a relatively unknown food in the UK, our strapline "Protein the better way", combined with the play on words "Tempeh-ted?" and bright graphic design, should draw in those consumers looking for nutritious, plant-based meat alternatives while doing a job of raising greater awareness about tempeh generally."
With regards to the overall marketing campaign, Clear Channel's Chief Marketing Officer Martin Corke says, "The efforts that local business owners have gone to keep their communities watered, fed, healthy, happy and safe are astounding and they deserve celebrating. I'm immensely proud that we can offer 250 free-of-charge campaigns to local businesses, especially at a time when they all need our customers more than ever."
Better Nature will be taking over digital screens outside 1a St Johns Hill, 25 Lavender Hill and 63 Northcote Road. For more information visit www.betternaturefoods.co.