UK frozen food producer Birds Eye has launched a £2 million marketing push on its new range of vegan products including a TV advert featuring comedic veggie vampires. The Green Cuisine range currently consists of frozen burgers, sausages and Swedish meatballs and will target the family dinner market.
The range is marketed as a healthy alternative, and made using pea protein, which the brand hopes will distinguish it from its peers in an increasingly competitive sector. As Birds Eye is perhaps most well known for its frozen vegetables, primarily peas, this also ties in with its history of vegetable production.
Birds Eye also produces frozen fish and chicken but is making this move as part of a wider strategy to concentrate on its plant-based and veggie products. The campaign is part of a wider shift yo focus on plant-based and vegetables ranges. In the second half of 2019 Birds Eye intends to spend a total of £8.4m in this category, focusing on peas, Green Cuisine and its veggie bowl range, which twice the budget of 2018.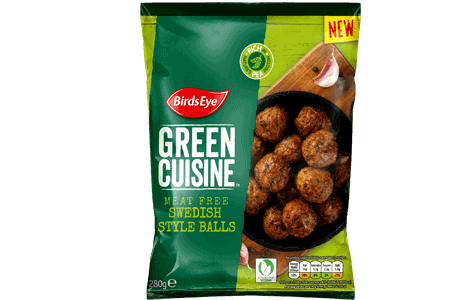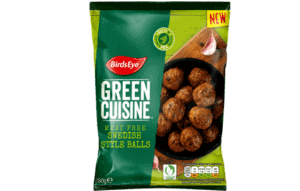 The Green Cuisine burger advert shows a gathering of vampire fans at a convention, who all confess to being "a little bit veggie". The advert is aimed at the growing number of meat eaters opting for cruelty free products or adopting a flexitarian diet.
"Our Green Cuisine range has performed really well in the short period since its launch and has taken Birds Eye into a new product category, we wanted to embrace that change with a different creative approach to how we communicate the range," said Steve Challouma, Birds Eye's Marketing Director, in an interview with Marketing Week.