Last week, Bloomberg Businessweek published an article denouncing plant-based meat as just "another fad." The story, which purports to give a factual picture of the plant-based market through the ups and downs (though gives more the downs) of Impossible Foods and Beyond Meat — as if other brands worldwide did not exist or play a role in the market — states that "plant-based meat is turning out to be a flop."
In a media frenzy reminiscent of 2020's Burger Wars, Impossible Foods said today in a letter of response: "Bloomberg was supposed to report the facts. But became just another opinion piece".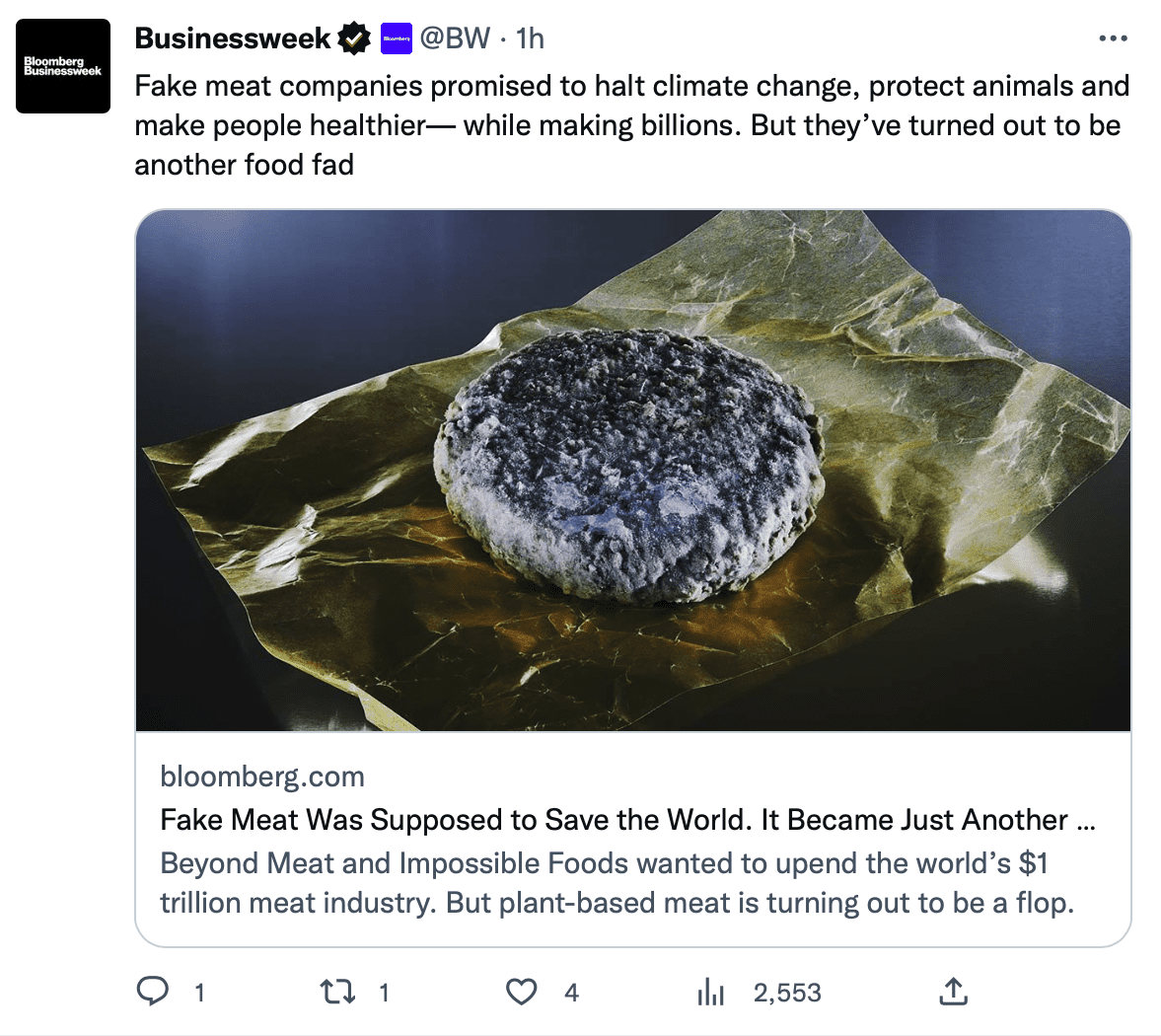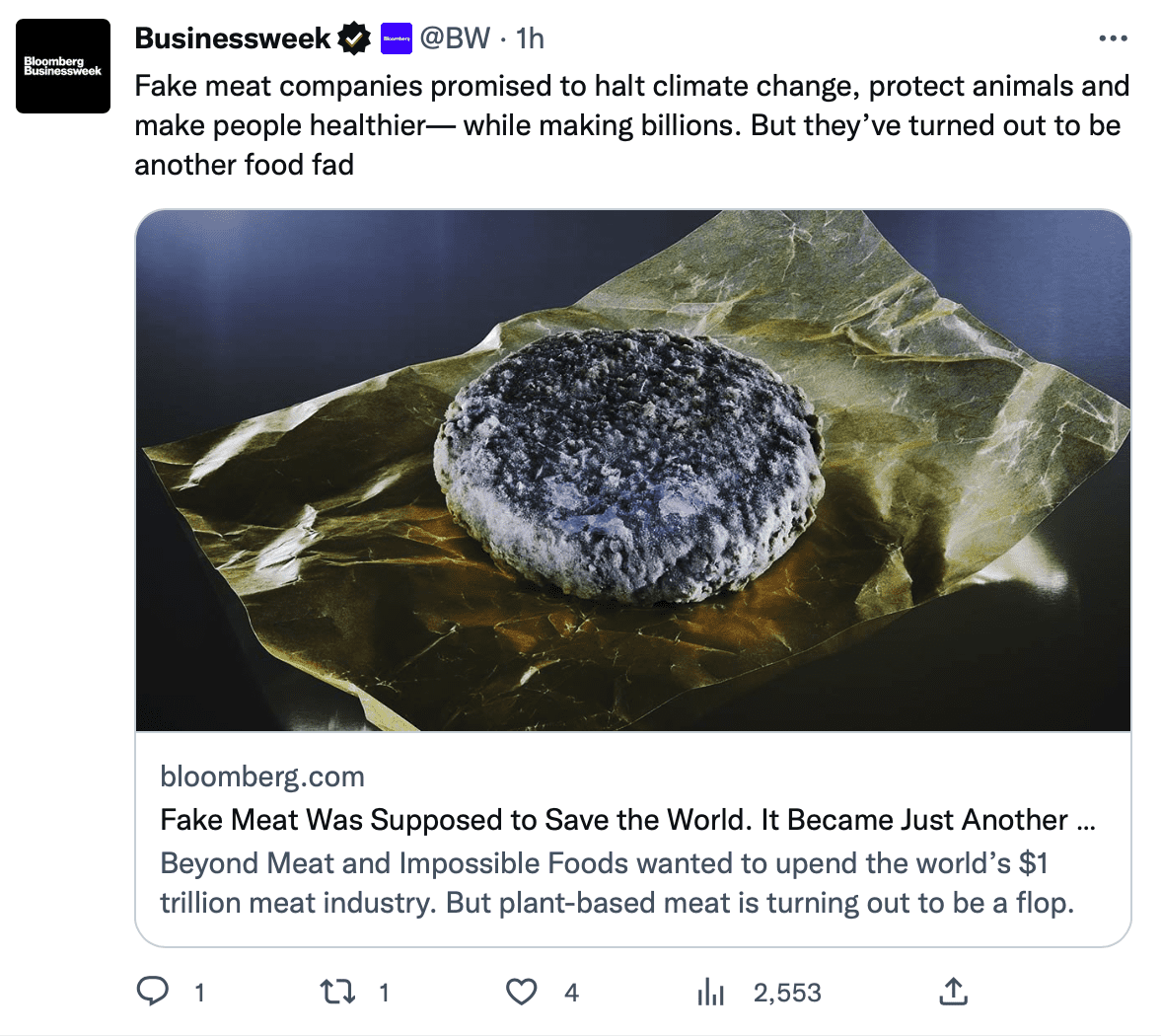 Commenting on the article's featured image, Impossible Foods says: "An unappealing image above the headline leaves an instantly negative association in the reader's subconscious before presenting any facts."
No data to support its position
The article argues that plant-based meat's claims on sustainability are not as the industry promised. Impossible Foods responds: "Across several pages rife with one-sided anecdotes and editorialized framing, the story works hard to create a misperception that plant-based meat, once celebrated for its significant environmental potential, has nowhere to go but down. The reporting is scarce of any data to support its position.
"There's plenty of thoroughly studied, demonstrated, and published scientific data on the environmental benefits of plant-based meat — none of which received any air time in last week's piece."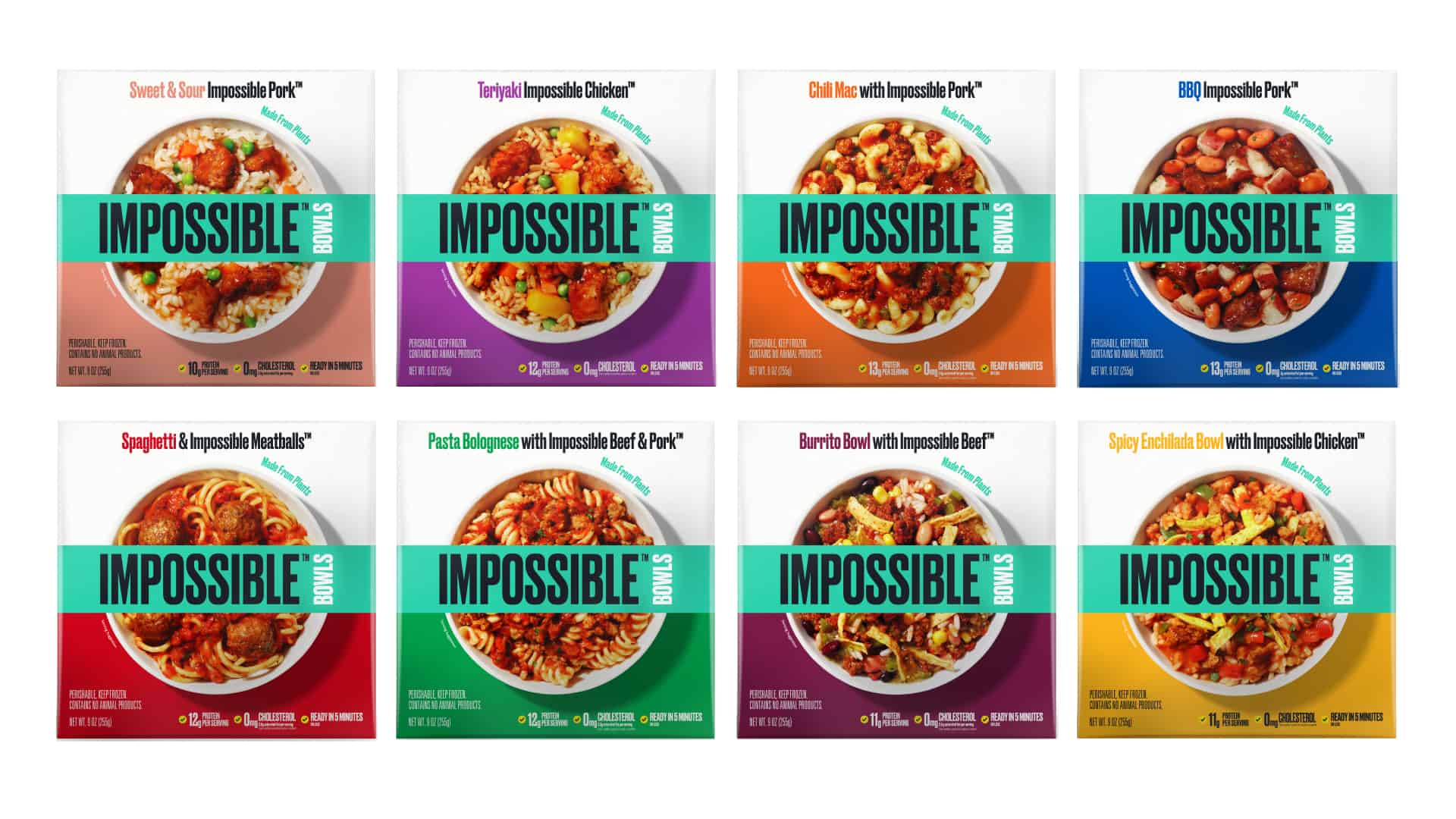 Plant-based sales have plummeted
The article says: "Impossible Foods is discovering that upending animal agriculture is difficult — even though we've been broadcasting that loudly all along," adding that plant-based sales have plummeted.
Impossible Foods retaliates by saying the article refers to a mere 14% drop in refrigerated plant-based meat sales. "The piece does not mention that frozen plant-based meat sales are up across the category."
Two sides to every story
In response to the article, Impossible Foods took out a full-page ad in the New York Times to draw attention to some widespread criticisms people had about the story.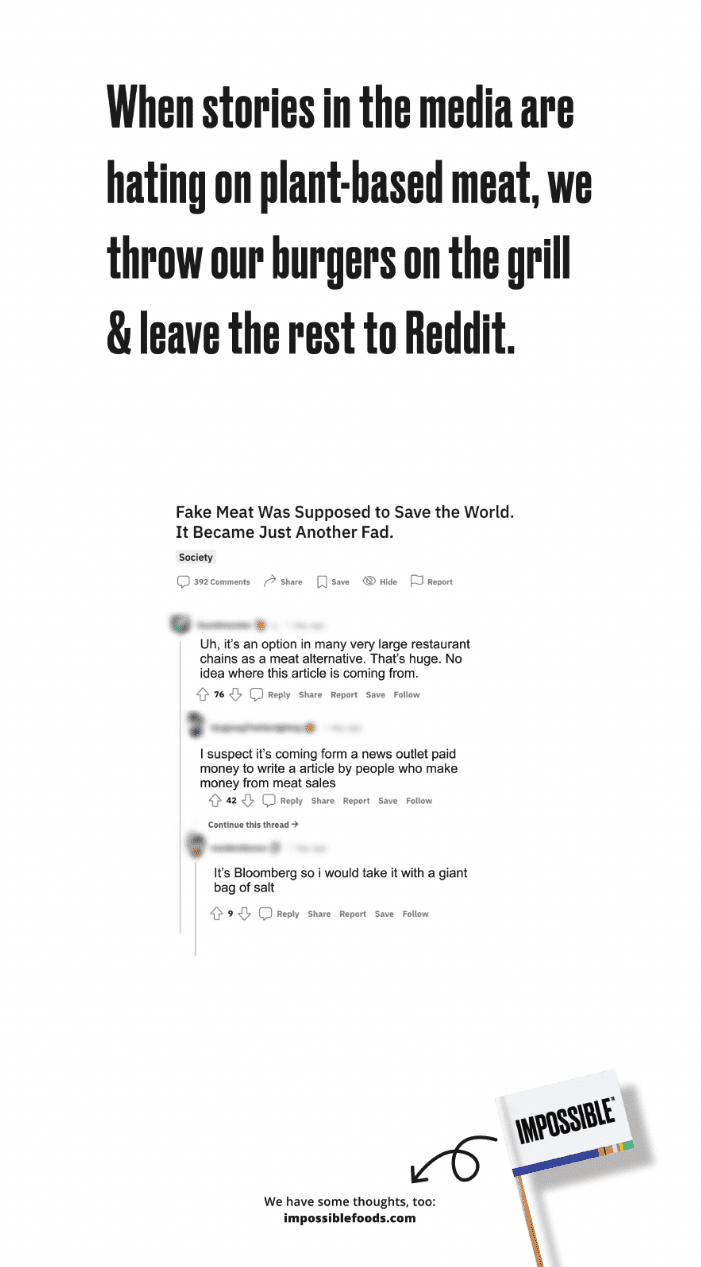 $7 billion global market in only ten years
In response to the author's claim that the plant-based market has stagnated, Impossible Foods replied that the global plant-based meat category has expanded to a $7 billion global market in only ten years. The company adds that products have improved "dramatically" in taste in texture and that there are still compelling products entering the space.
"And yet, Impossible has achieved record sales every year since it first launched on menus, including in 2022. Nearly half of the people who try Impossible products purchase them again," said the company.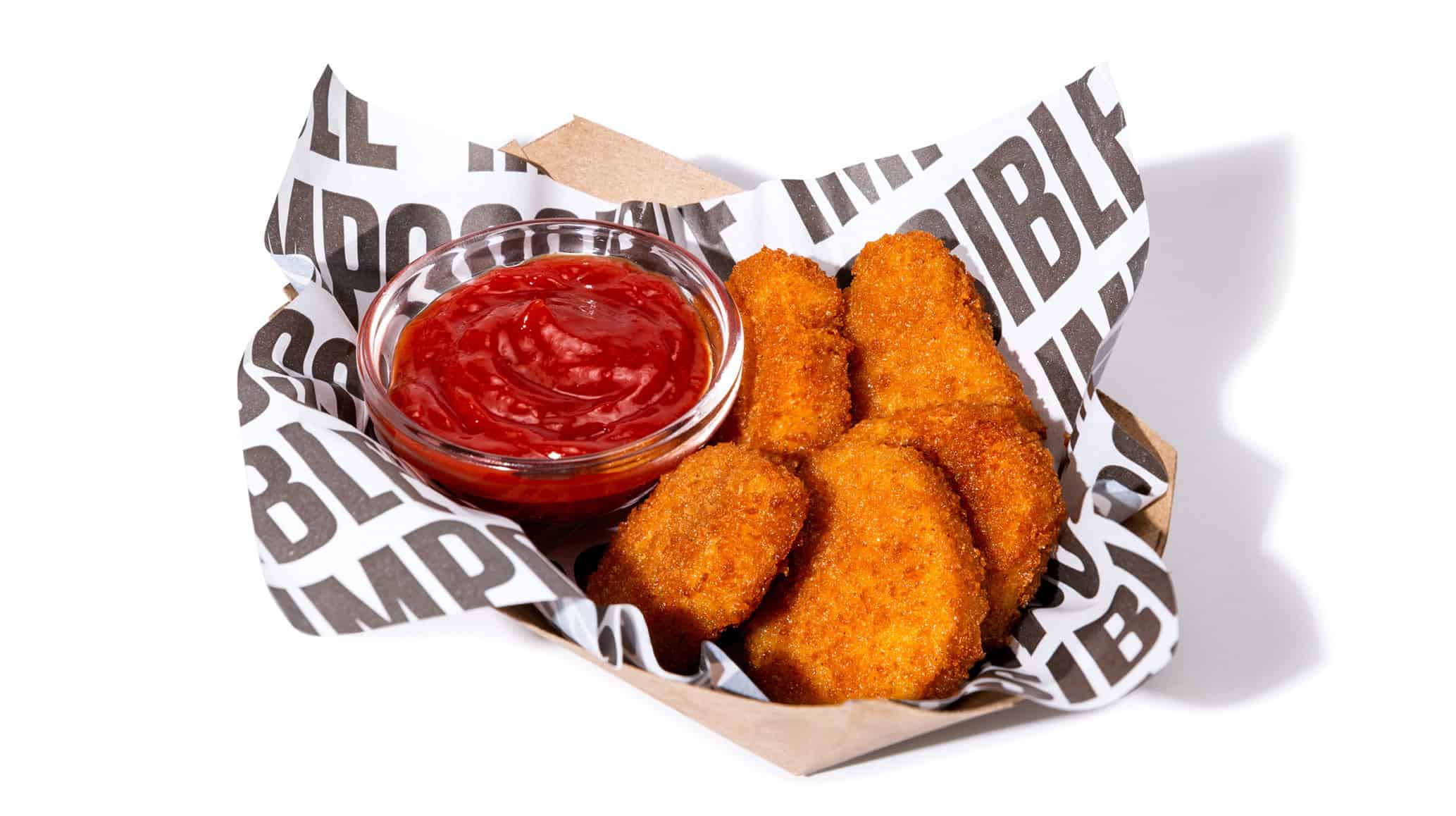 "We're just getting started"

"We've never doubted that achieving our mission will be a long journey full of highs and lows, wins and setbacks, and if we do it right, continuous climate impact. The reality is that the plant-based meat category is still young and yet to be fully defined."
"Hundreds of amazing plant-based meat companies behind us will grow, thrive, and continue to advance our mission. We like to think we're speaking for all of the players in the plant-based space when we say — we're just getting started," Impossible Foods concludes.