JUST Egg is taking a bold, direct message to consumers affected by staggering egg prices and egg shortages in the US. The company is now running digital ads proclaiming "Plants Don't Get the Flu" outside supermarkets across the country, and printed the message onto a full-page ad in Sunday's New York Times.
Engaging consumers
Now appearing on over 800 Volta Charging stations, JUST's digital ad is located just feet from the entrance of major supermarket chains such as Kroger's. Displaying bottles of its best-selling liquid scramble, JUST Egg tells shoppers "Plants Don't Get the Flu" and unlike chicken eggs, its tasty and sustainable products are fully in-stock.
On Sunday, the company ran the same message as a full-page ad in the New York Times. According to Andrew Noyes, VP Head of Global Communications & Public Affairs at Eat Just, the printing has already received "incredible feedback" from the public.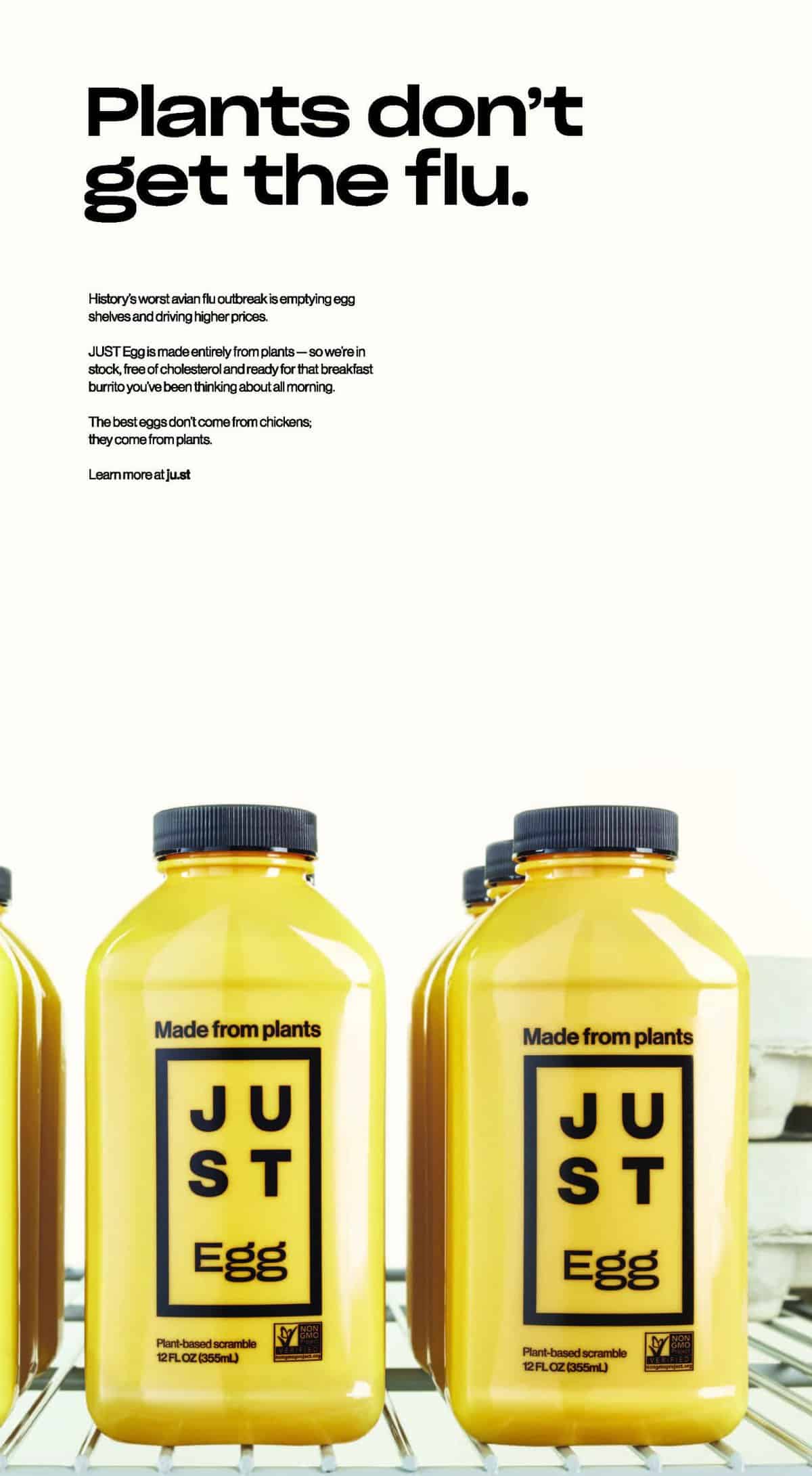 Historic highs
JUST's advertising push comes as the US experiences historically high egg prices and egg shortages, driven by the latest outbreak of avian flu, as well as cost increases in fuel, feed, and packaging.
A dozen regular eggs now reportedly cost as much as organic eggs ($4.25/dozen per the USDA) and some areas are experiencing acute shortages, with stores like Kroger, Lidl and Whole Foods limiting the number of cartons per customer. While the worst of the avian flu outbreak has subsided, experts warn, egg prices will likely remain high into the spring.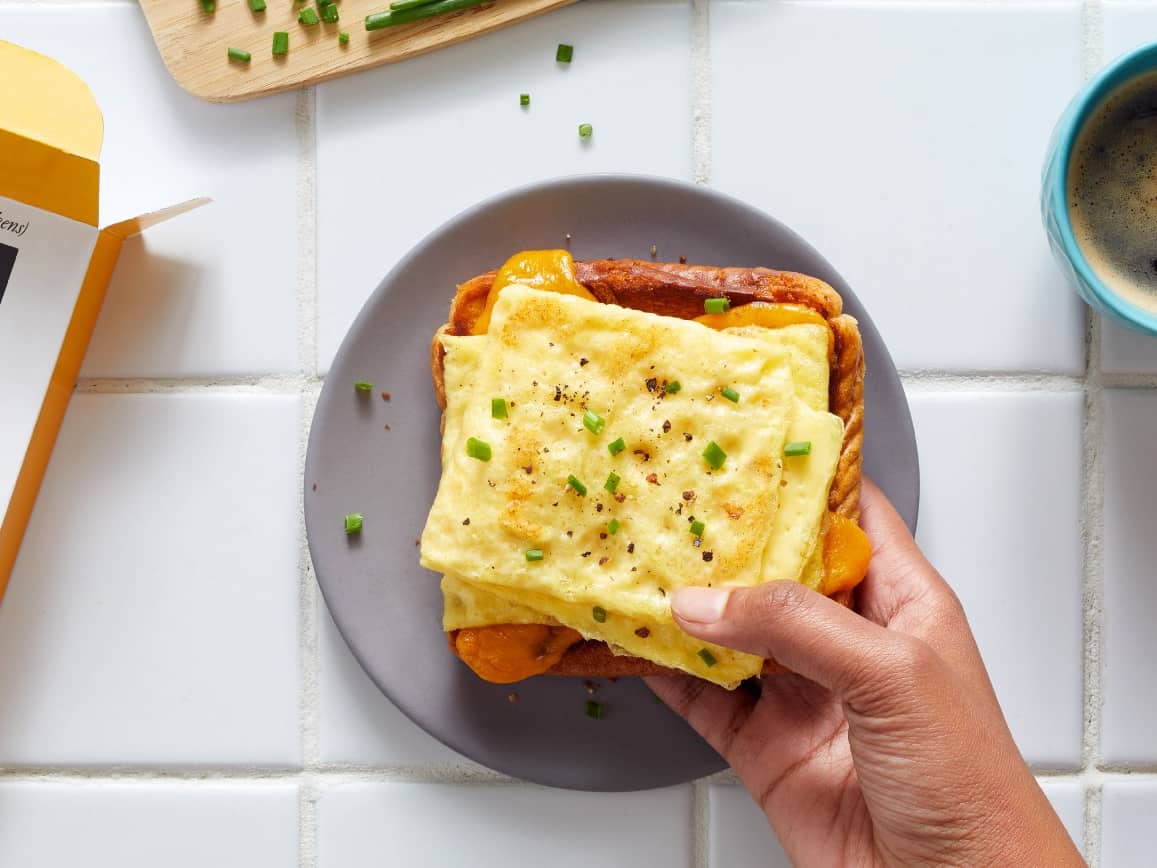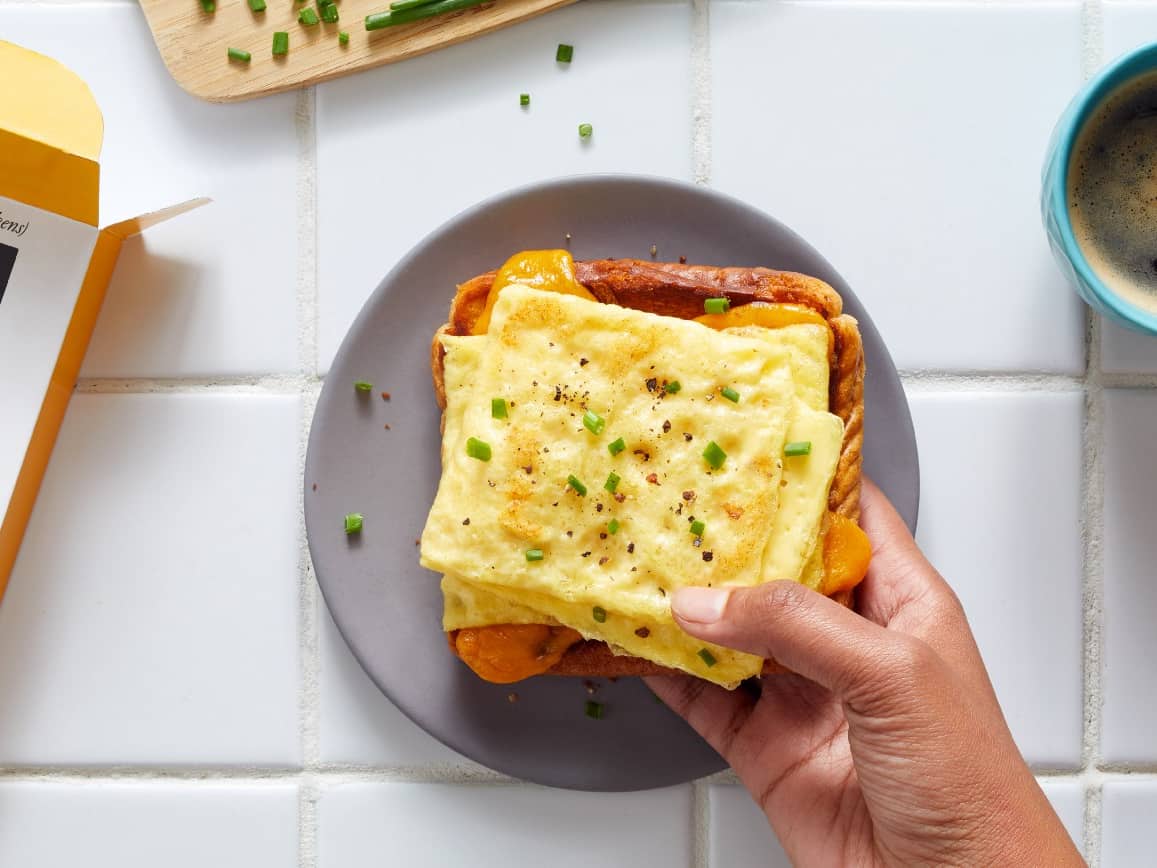 Meanwhile, JUST, whose mung-bean-based eggs achieved price parity with chicken eggs last year, reports strong demand for its product. According to Business Insider, JUST Egg's unit velocity in retail is higher than it has ever been, and the company has expanded distribution.
As of last August, JUST says its products can be found at 44,000 retail points of distribution, as well as 2,000 food service locations.