UK consumers can now purchase La Vie's veggie lardons and bacon in Sainsbury's and Waitrose, as well as a vegan La Vie bacon burger at Honest Burgers.
The news follows a bold OOH campaign by Paris-based creative agency Buzzman where the French brand erected billboards around London saying, "How stupid would it be to advertise the best plant-based bacon in the UK when you can't find it anywhere in the UK?" and "The best plant-based bacon in town isn't available in town. French nonsense."
Just like its previous bold campaigns, La Vie's clever marketing strategies have succeeded. The brand says today on its social channels: "Once again, running a campaign in a place where we are not stocked worked. We can wipe the big drop of sweat off our foreheads, and our marketing department can head back to the office with their heads held high, to the cheers of the CEO (who had some reservations in the first place).
"You can now find our veggie lardons and bacon in Sainsbury's and Waitrose & Partners, and enjoy a 100% vegan La Vie™️ bacon burger at Honest Burgers Ltd. Maybe we'll stop doing that though, it could end up backfiring"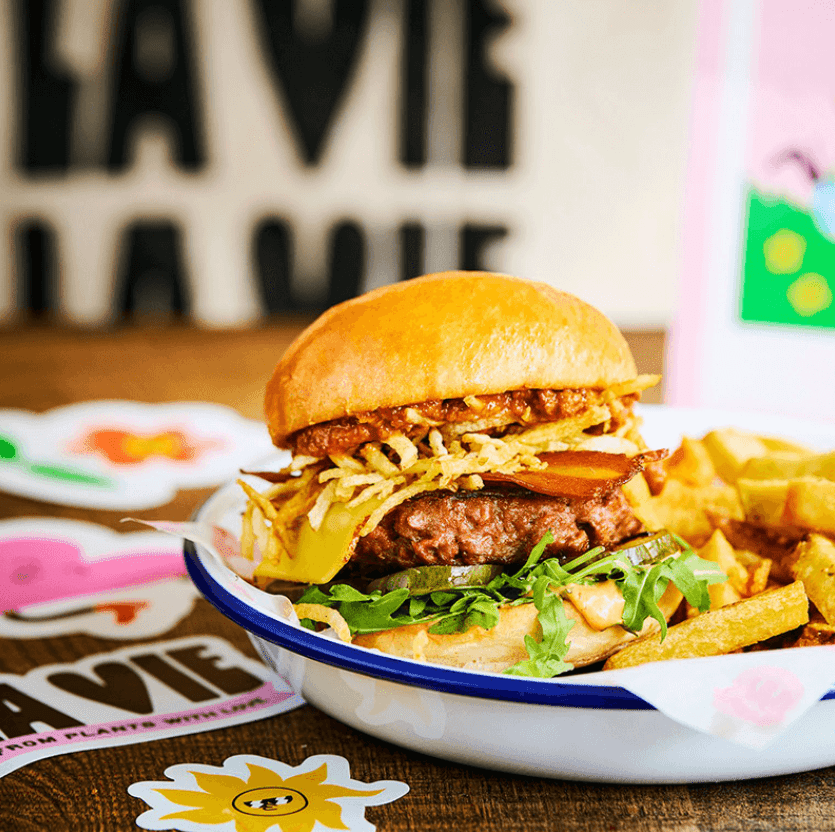 "In the UK there are more than 20 brands of plant-based bacon," said Chief Marketing Officer Romain Jolivet to The Grocer yesterday. "It is very interesting for us because it is a harder test [but] we are very confident with our product superiority."
Sorry, Haarlem
The brand also carried out a clever marketing stunt in Haarlem, Netherlands, which recently became the first city in the world to ban the promotion of meat in public spaces. An opportunity which La Vie could not ignore; since Monday 12 September, three offbeat posters have been featuring La Vie™ vegetable bacon. In partnership with the Dutch agency Fitzroy, the biggest sensation in the world of plant-based bacon has brought its fun advertising to the bus shelters of the city of Haarlem.