Lightlife, owned by Greenleaf Foods, a subsidiary of meat giant Maple Leaf, has announced that it is "making a clean break from its competition" with an open letter to Impossible and Beyond, claiming it is championing clean ingredients and carbon neutrality whilst exposing competitors that are attempting to mimic meat at any cost.
The open letter to Beyond Meat & Impossible Foods calls out these industry leaders in a scathing attack on its food tech, it states: "Enough with the hyper-processed ingredients, GMOs, unnecessary additives and fillers, and fake blood."
The open letter goes on to say: "We're making a clean break from both of you "food-tech" companies that attempt to mimic meat at any cost. We are, and always have been, a real food company. One that is committed to using simple ingredients and methods to make clean and delicious plant-based food."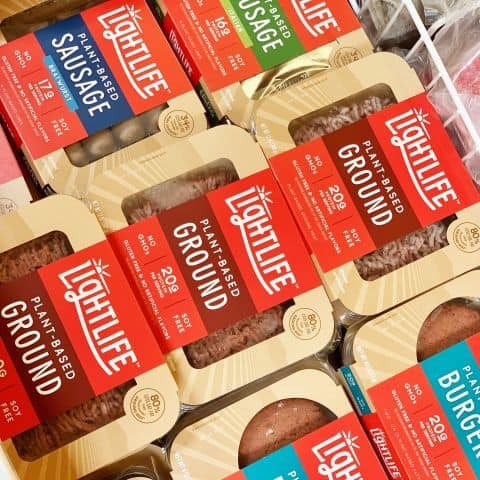 Lightlife, together with Field Roast Grain Meat Co, constitutes the plant-based portfolio for Greenleaf Foods, a subsidiary of Maple Leaf Foods, a major food processing company in Canada which owns numerous meat processing brands.
Making a stand for clean food is commendable in its own right but arguably there is space in the sector for both kitchen and lab-created foods. It's no secret that the animal industry is still the market leader in protein foods, so this campaign could be construed as misdirected by some vegans, especially from a brand owned by a meat manufacturer.
Beyond Meat and Impossible Foods have had phenomenal success in swaying meat-eaters into sampling animal-free products and even converting many to plantbased living, this success having had a considerable impact on the flexitarian market – which is the biggest market driver for plantbased foods.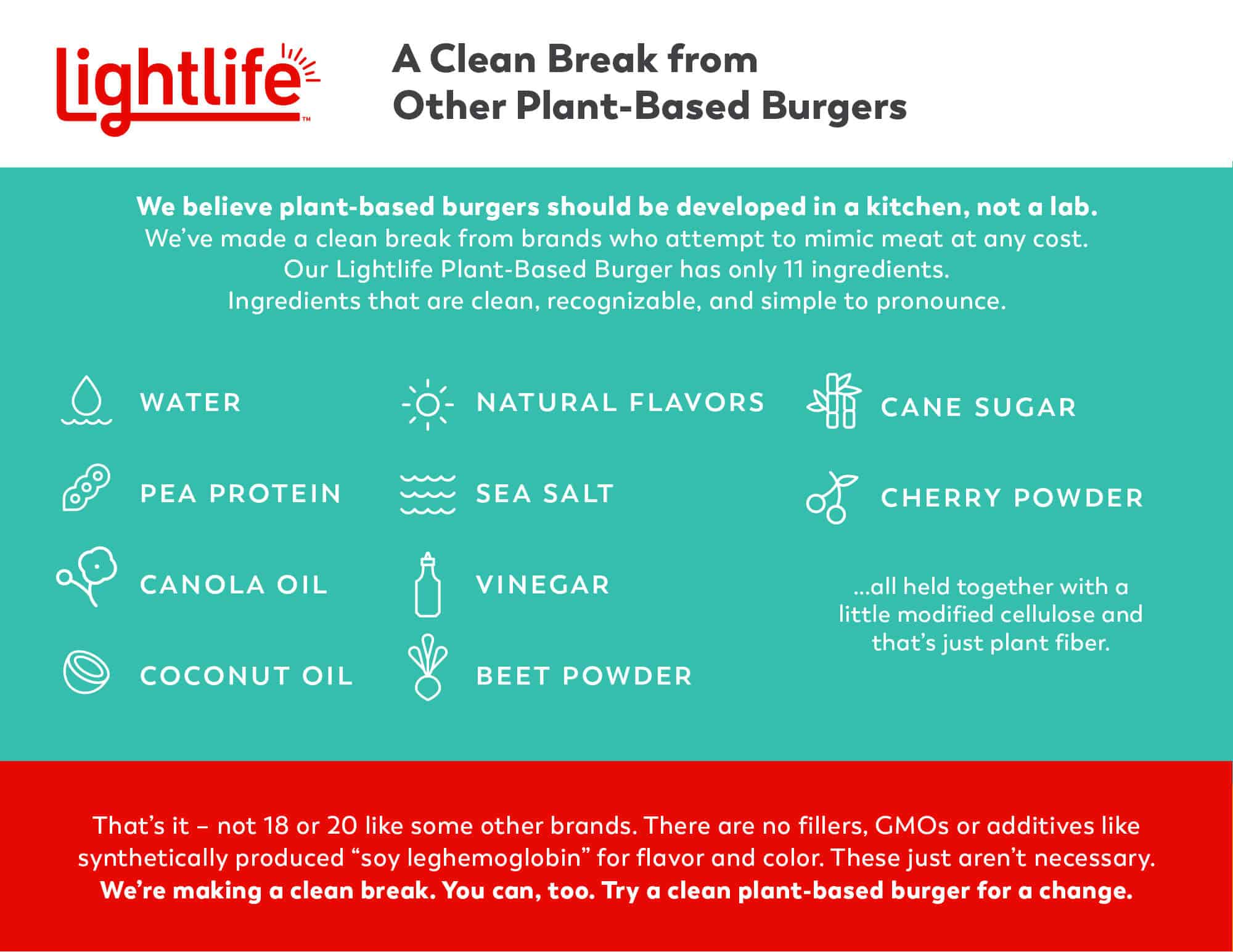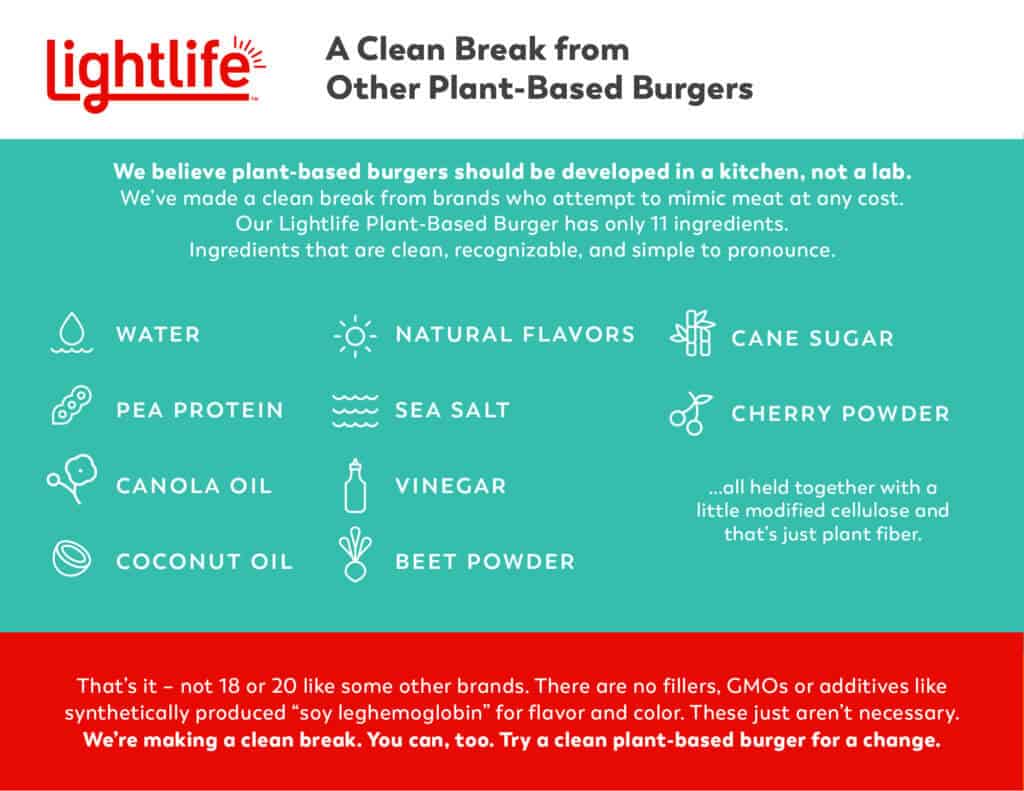 Dan Curtin, President of Lightlife Foods stated: "Because we care so much about leading the future of this important category and what it means to feeding people all over the world, we want consumers to understand the food they are putting into their bodies and how it's made."
We have asked Beyond Meat and Impossible Foods to comment and will update you as this story progresses.