"When Lightlife's letter to Beyond Meat and Impossible Foods was released last week, the vegan and plant-based community unleashed its own torrent of anger against the company for this attack against two plant-based trailblazers they deeply admire. Makes sense, right? No one likes a bully," says Rachel Cook.
"But rather than continue critiquing the tactics Lightlife used, I would rather talk about the campaign's implications for your vegan and plant-based brand as you consider your own future branding and marketing strategies.
Mainstreaming Plant-Based Product Categories is a Win
By comparing themselves to two major players in the plant-based space instead of to animal-based meat, Lightlife has de-positioned Big Meat instantly, making that industry irrelevant to the conversation. That's a huge win for any plant-based brand.
Let me draw a parallel from my extensive corporate experience. As a marketing leader for a Fortune 100 multi-national value retailer, I led brand strategy for several repositioning efforts.
Initially, we had been comparing ourselves against the mainstream competition (in this case, department stores) but as the value segment evolved and the department stores started their decline, we were able to stop talking about department stores and normalize value retail shopping.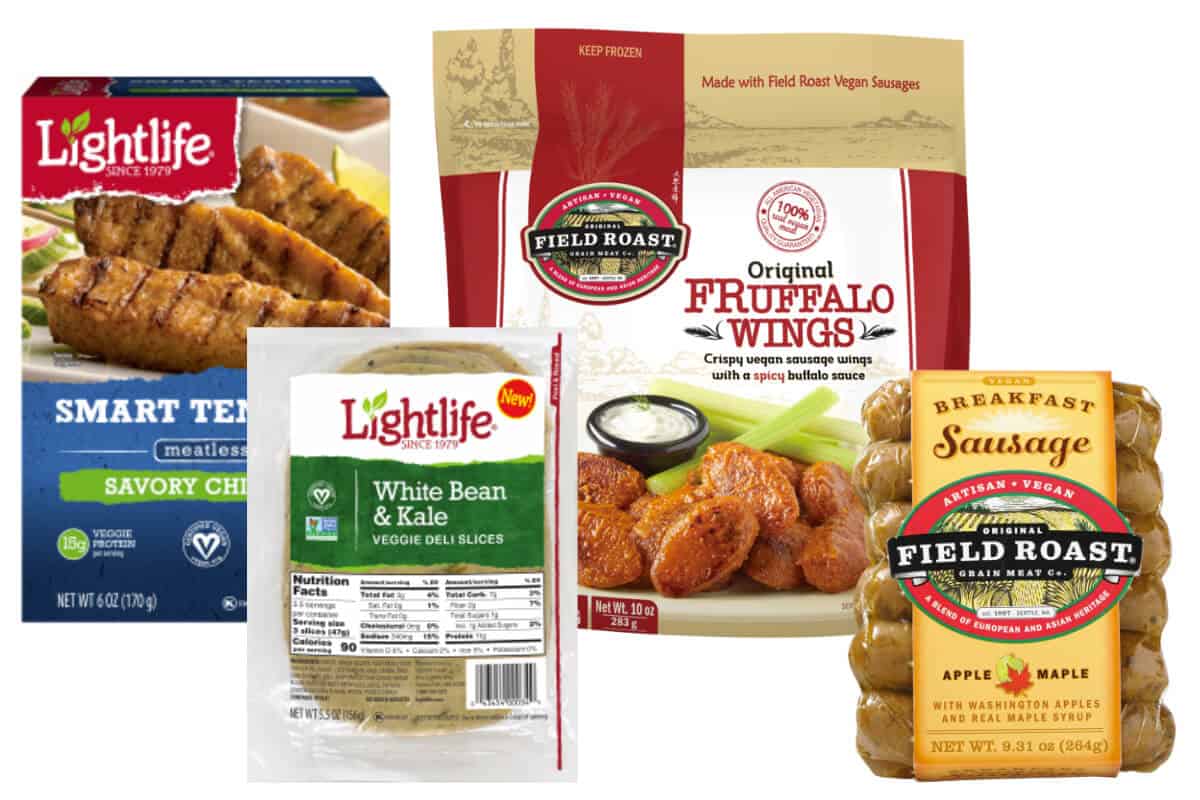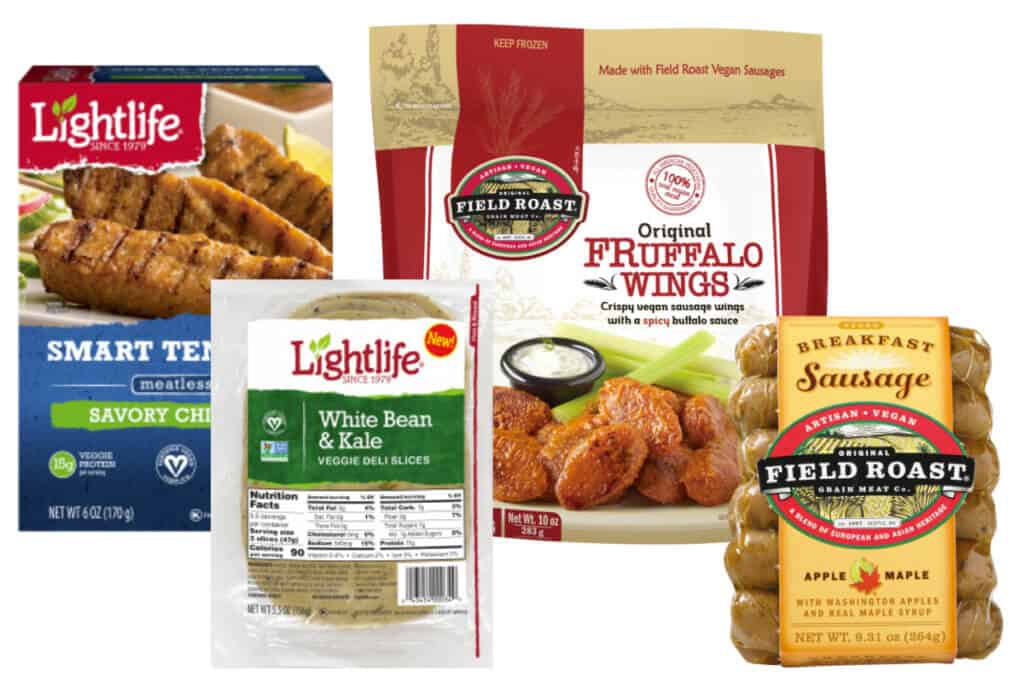 Lightlife may have had a practical reason for not comparing themselves to animal-based meat, namely their internal conflict of interest (along with Field Roast it makes the plantbased arm (Greenleaf) of Maple Leaf Foods, a large Canadian meat processing company). And with Beyond Meat's recent campaign launch, positioning themselves as the alternative to Big Meat, Lightlife may have decided to claim a different position.
Nevertheless, vegan and plant-based brands have a similar opportunity to identify clear points of difference from their plant-based competition and explain these (perhaps in a less aggressive tone and manner) so that customers ignore the animal-based competition and perceive their primary choice set to be among plant-based options.
Seek your white space now – don't get lost in a sea of sameness
It's time for a reality check. Plant-based categories are growing exponentially and that means more competition.
Everyone wants a piece of this sector, from the Big Meat players to savvy investors to huge consumer packaged goods corporations. As they enter your category with their huge marketing budgets in tow, how do you intend to stand out from the pack?
Whatever you think of Lightlife's approach, they figured out how to stand out! Lightlife chose to stand out with their health claims, that they are a "clean break" from other plant-based meat options.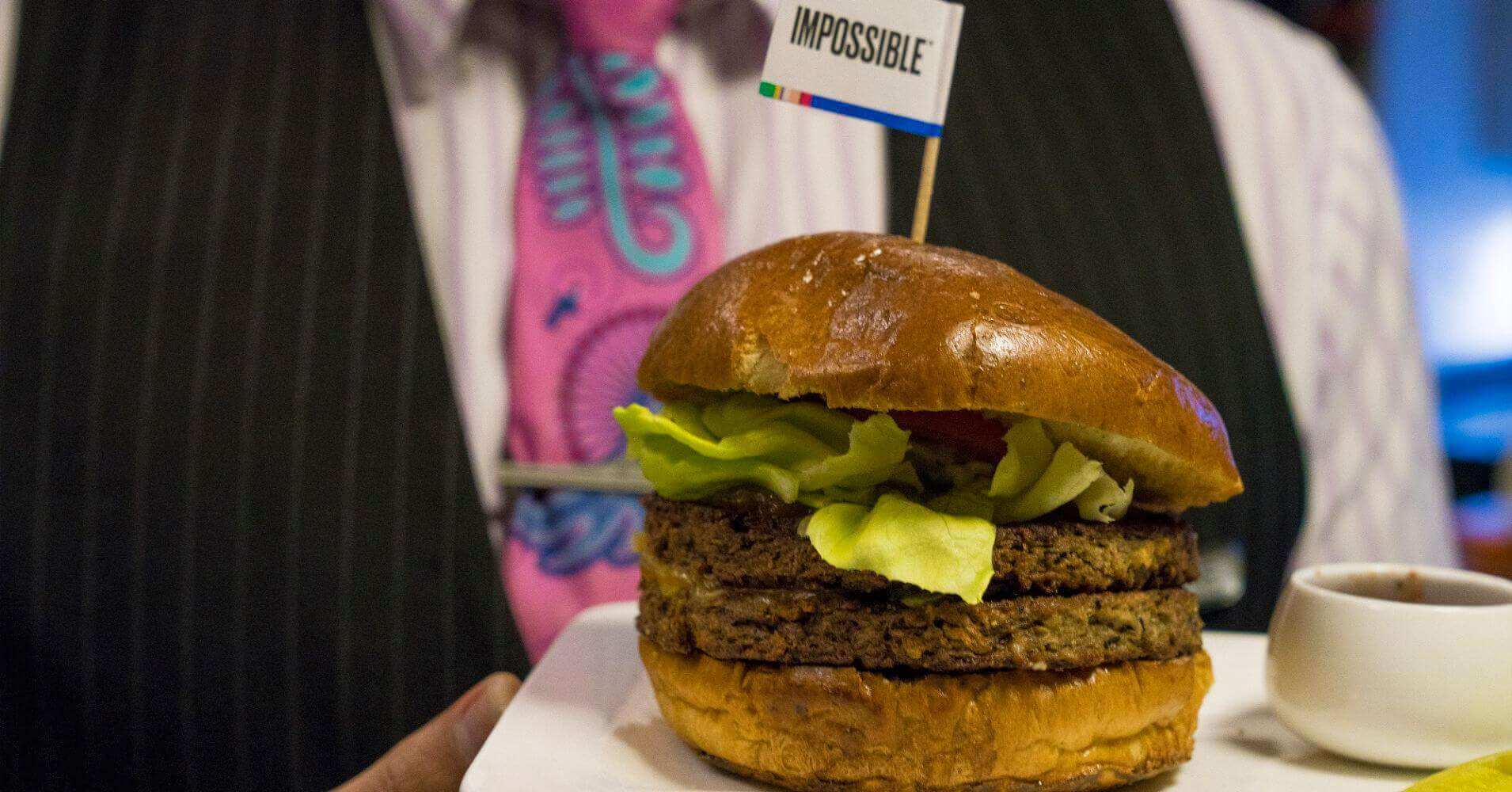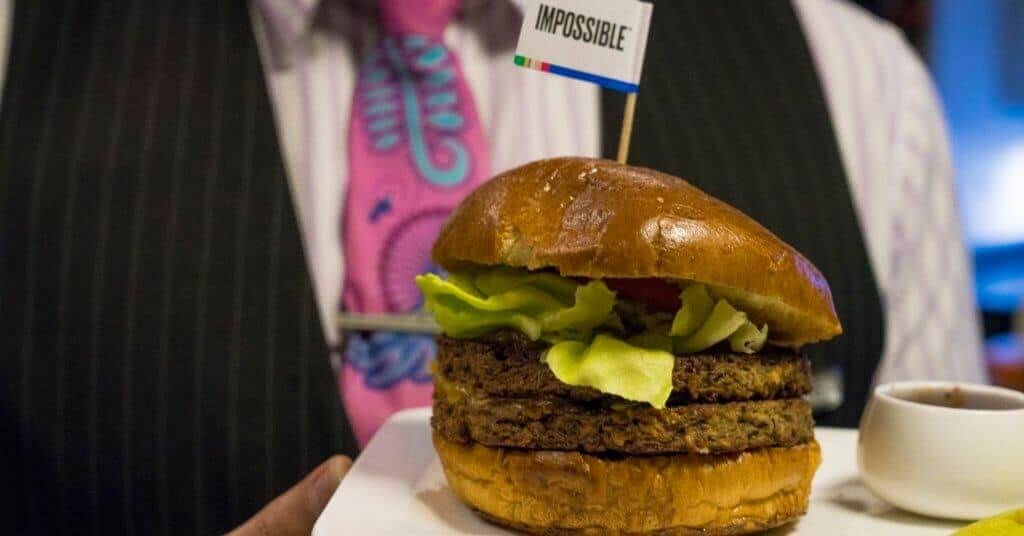 Assuming their claims are valid (many in the industry, including Impossible Foods, refute these claims), Lightlife's is a distinctive position that could take hold as more consumers seek a healthier lifestyle.
When I worked for the aforementioned multi-national retailer, the value retail category was becoming increasingly cluttered and everyone, including us, started looking and sounding the same.
In this case, the sea of sameness was models dancing and twirling in seasonal fashion trends and communications punctuated by low prices.
Once we recognized that we were destined to become "wallpaper", indistinguishable to the consumer, we found new expressions of value to stand out from our competition.
This is the moment to find your white space, before more big competitors drown you out or before your category becomes so proliferated with products that you fall prey to the sea of sameness.
Start with learning what your brand fans love most about you
Knowing your customer is foundational to any great marketing strategy and using market research to fill in learning gaps can be incredibly helpful.
But it's not just the future customer that you need to know. It's imperative to start with a deep understanding of your base – the ones who know and love your products today.
Lightlife (as reported to Food Navigator-USA) had conducted a research study to understand consumer buying behavior in plant-based proteins.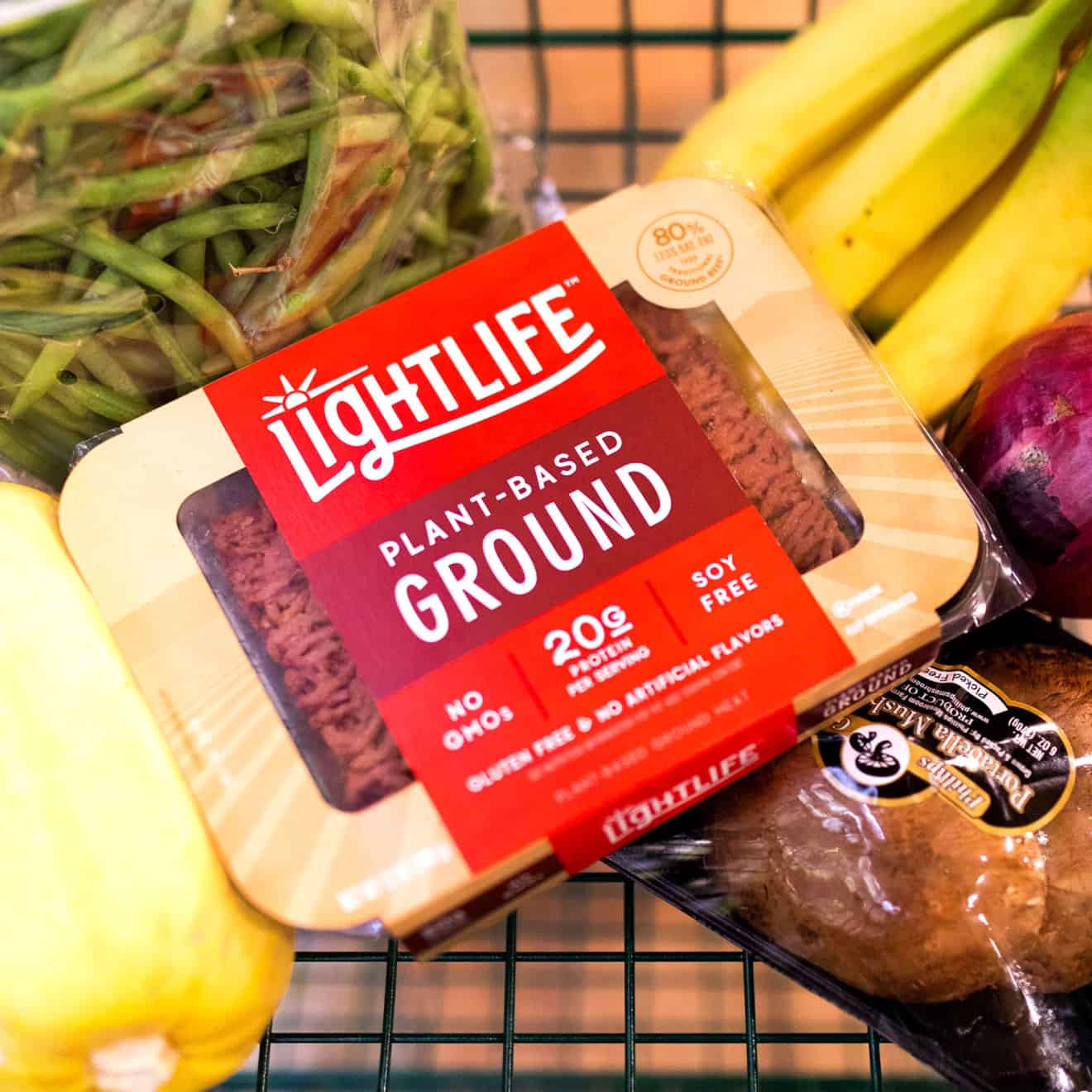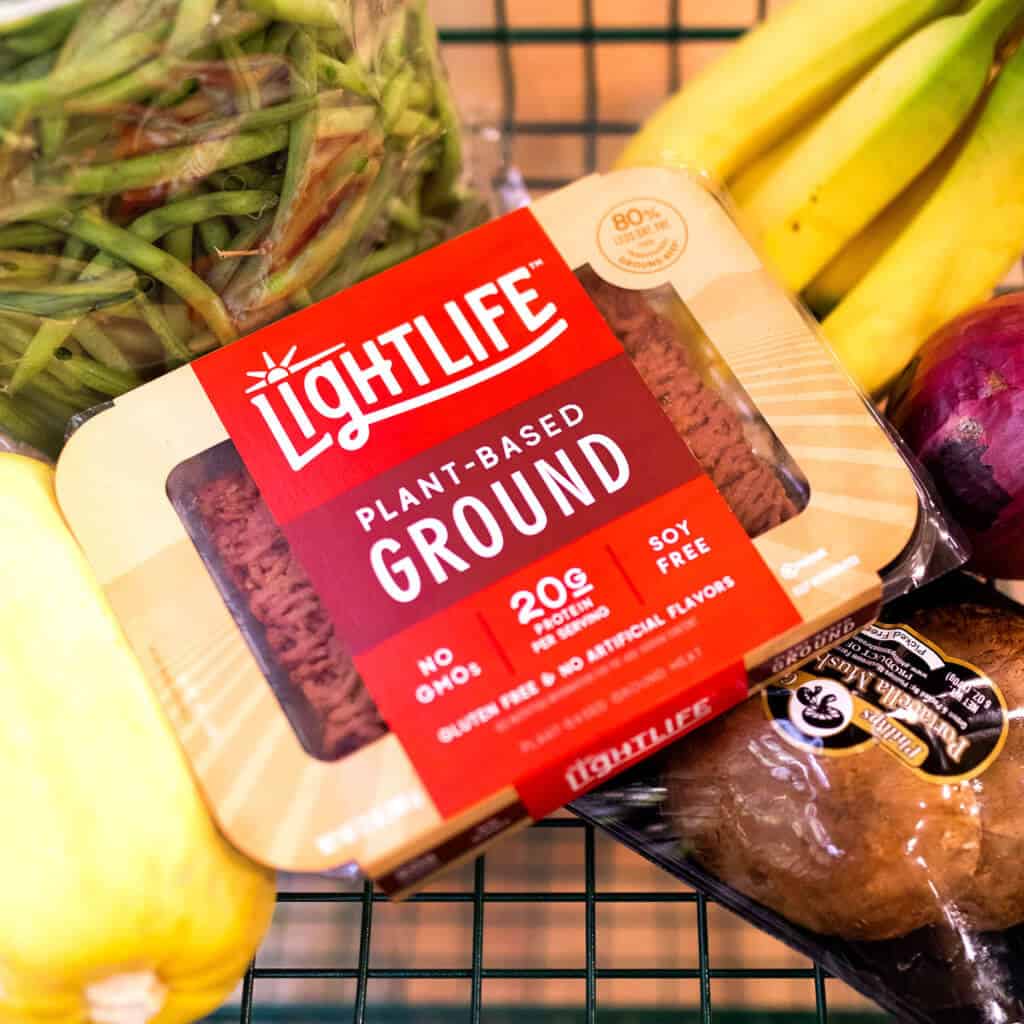 But based on the negative reaction from the plant-based community to their campaign, I suspect that Lightlife may have been more focused on their future customers (flexitarians and omnivores) than their current ones (regular purchasers from the vegan and plant-based community).
Typically referred to as brand essence research, understanding brand fans often elicits answers to these kinds of questions:
What type of people gravitate to products like mine? (Demographically and attitudinally)
Which brands or companies do they most frequently compare my products with?
What do they find most special and distinctive about my products?
What are the rational and emotional benefits they associate with using my products?
While at the multi-national retailer I worked for, we used brand essence research as a starting point to communications development.
Once we had this deep understanding of our regular customers, we developed and exposed creative concepts to future "lookalike" customers (similar demographics and attitudes) to find out their receptivity and intention to use the brand.
As you embark on future marketing and branding initiatives, make sure you start with understanding your brand fans before appealing to your future customers.
Align communications with your brand values
Every marketing creative brief has a section for "tone of voice". This section is critical to ensuring that the creative concepts you evaluate, especially from external stakeholders such as ad agencies, are on-brand.
Lightlife's tone of voice in this campaign has been interpreted as competitive, aggressive, and overly harsh. But that's not who they are based on the story on their website: 40 years old, sharing a love for plant-based food, helping people lead a balanced life, sourcing simple ingredients with health in mind.
This reads as open and honest and no-nonsense, but quite friendly and collaborative. So where's the disconnect?
In my experience leading brand strategy for the value retailer, we would often receive creative concepts from ad agencies that could be on message but somehow felt completely off the mark. It was usually because of the tone of voice.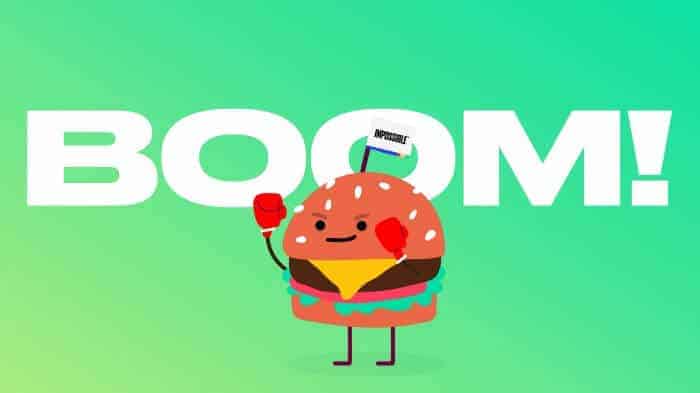 Evaluate your campaign on being both breakthrough and persuasive.
Once you've launched your marketing, it's important to get a read on how it's performing. The most effective campaigns will be both breakthrough and persuasive.
Breakthrough indicates that people have seen it. Persuasive means that they are planning to take action because of it.
Lightlife deserves credit for being breakthrough.
Both their placement in the New York Times and their position against Beyond and Impossible generated a lot of attention (albeit a lot of negative attention) in the press and that exposure will lead to more consumers becoming aware of the brand.
But will flexitarian and omnivore consumers be persuaded to buy Lightlife products because of the campaign? I'm sure we will all be curious to find out.
While at the value retailer, we always did copy testing among both regular and prospective consumers after a campaign launch.
It was typical, particularly when we deviated from our core tone of voice and tried more humorous approaches, that campaigns were breakthrough but lacked persuasion. It was more rare to see the reverse: persuasive campaigns that failed to breakthrough.
But over time, we got more consistent home runs: campaigns that reached the intended audience and moved them to change their behavior.
As you execute your marketing and branding strategies, make sure that you are measuring your progress with consumers to make adjustments as needed and achieve maximum effectiveness.
There's been a lot already said about Lightlife's "attack" and I expect that there will be quite a bit more in the weeks to come. But setting aside their tactics, Lightlife's campaign provides you with a useful template about how to intelligently proceed in your future marketing and branding efforts."
---
About Rachel Cook
Rachel Cook is the founder of The Kinder Way. She is a brand strategist, consumer intelligence expert, and data storyteller who brings decades of experience in the corporate sector to accelerate the growth of the vegan and plant-based industry.
LinkedIn profile https://www.linkedin.com/in/thekinderway/