Spanish "food activists" Heura have launched a huge billboard ad campaign highlighting the pollution caused by the livestock industry, and reports that it has received a number of threatening calls. One meat industry publication has lashed out with a Twitter attack, amid a week when the EU has dropped a €4.5 million pro- red meat campaign.
The EU campaign, 80% of which was financed by Brussels, encouraged consumers not to have 'stereotypical perceptions of red meat' and used sexually provocative images of women as a lure in an attempt to linking meat products to a healthy diet and attractive figure – the two images can be seen here at Público.
Over in Madrid: Heura, the fastest-growing startup in Europe with a growth of 460%, aims to create social change through its work. Last week the food activists launched a campaign which draws attention to the fact that eating a Heura burger saves as much CO2 as driving a car for 26km.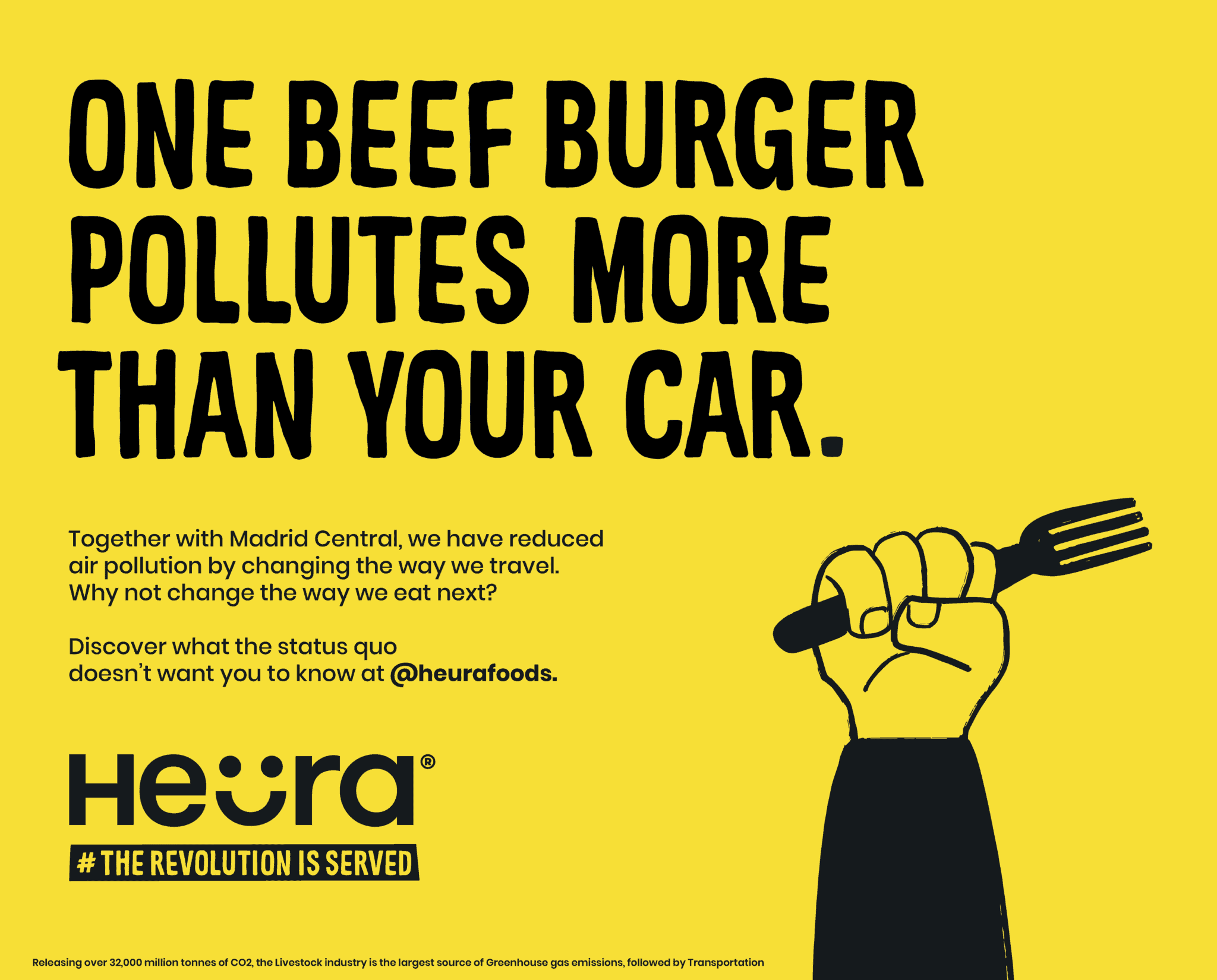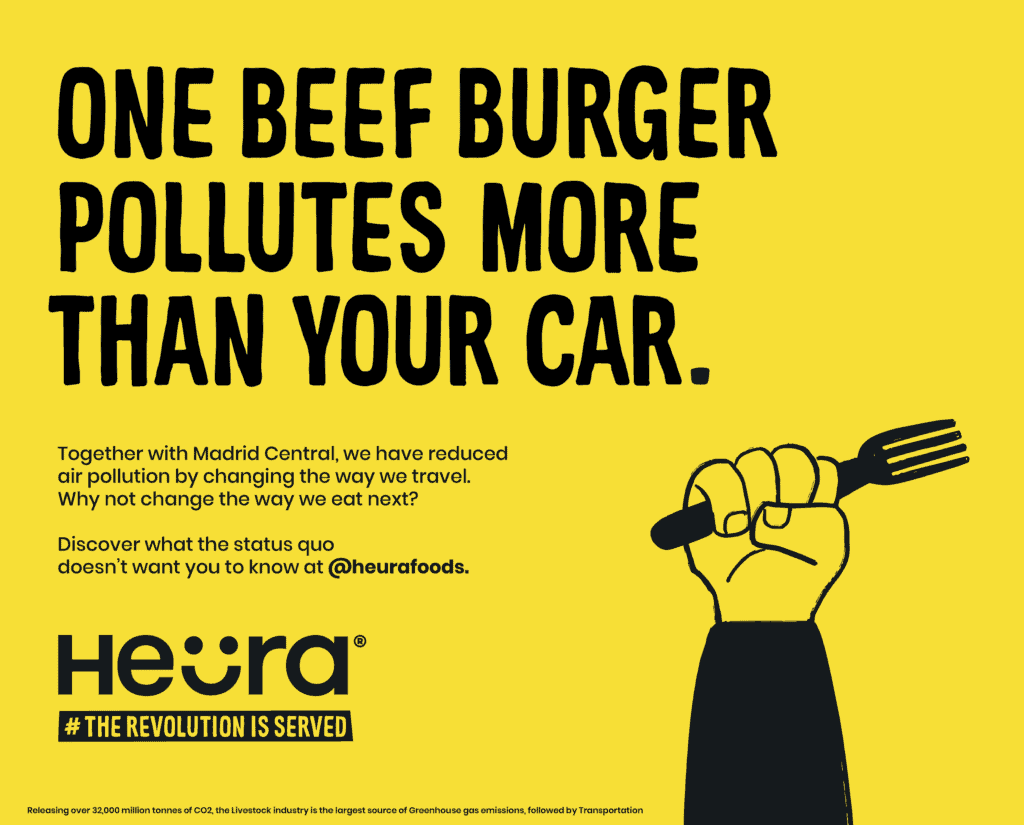 In response to the billboard, a reporting platform on the meat and food industry called eurocarne responded with a misleading modification of Heura's campaign: "Driving from Barcelona to Madrid generates more emissions than all the sheep meat you eat in a year." However, it does not mention that each inhabitant of Spain is only consuming about 1.43 kg of sheep meat a year and that the real problem is the full 46.9 kg which make up the total amount of meat consumed.
Heura says of its current advertising activism: "Through this campaign, we aim to raise consciousness and advocate for a holistic approach to combating climate change. We want to urge consumers to recognise the immense power that they have to create a better future for our planet, and to think about how the choices that they make every day, from how they get to work to what they eat, impact our planet."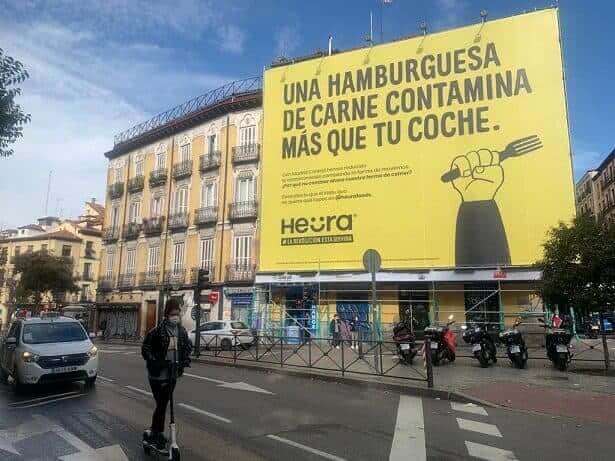 Following strong criticism of the EU-funded campaign promoting red meat, which may be perceived as coming from an industry frightened for its future, the campaign has now been retired. Against the background that consumption of red meat in Spain is up to ten times higher than the health recommendations, as a recent report by Justicia Alimentaria shows, this campaign appears to be more than pointless and was finally revoked after increasing controversy.