Supermarket retailers own-label brands are fierce competition in the plant-based industry – "Plant-based brands must use innovation and marketing to combat retail own-label offensive", says GlobalData in a recent report.
Dean Best, Food Editor at GlobalData, states: "The markets for alternatives to dairy and meat continue to grow in a number of countries and, while there are still lucrative opportunities for brand owners, healthy consumer demand has sparked retailers into action."
Leading supermarkets in the UK have all increased their vegan range to meet market demand, with many utilising Veganuary 2020 as a launch pad for new products. Asda, Walmart's UK chain, a leader in own brand value, has recently launched its first line in vegan foods. Local rival The Co-op has also just launched its "biggest rollout of vegan products" with its brand label 'Gro' and Tesco doubled its range in Wicked Kitchen, in autumn of last year.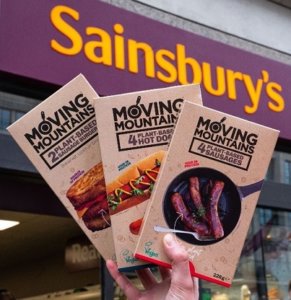 Brand owners can still find openings. Sainsbury's has started to stock products from relative industry newcomer Moving Mountains, which are also listed in more than 800 Woolworths stores in Australia.
GlobalData concluded that, "Innovation and marketing will be key weapons in the brand owners' armoury to differentiate their products and to try to convince consumers of the quality of their products."