German producer Rügenwalder Mühle is now giving its vegetarian / vegan meat alternatives a fresher design; the recipes of the popular products remain unchanged. The revised design is to allow customers to easily differentiate between the vegetarian and vegan products from the company's meat and organic products on the refrigerated shelf.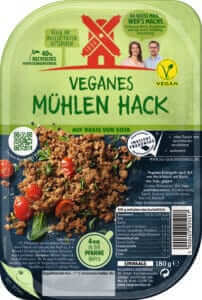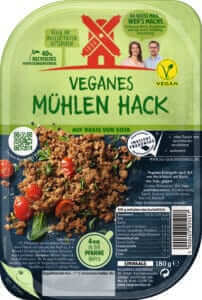 The company also made an announcement regarding its labelling: In future, the packaging of vegan products will display the inscription 'vegan'. Since the middle of August, the new packaging has been successively introduced to the market – at the beginning of March 2020, consumers will find all 27 products from the meat-free range of the Rügenwalder Mühle in the new look in supermarkets.
"The new design underlines our innovative spirit and trend-conscious appearance. The serving suggestions are attractively arranged on dark slate plates; crumbs and herbs are scattered all around, as if one would enjoy directly at home in the kitchen," explains Thomas Ludwig, Marketing Manager Rügenwalder Mühle.