In honor of National Pi Day 2020 (March 14), Silk is seeking a grandparent to review desserts containing Silk Dairy-Free Heavy Whipping Cream Alternative and suggest improvements to recipes before they are published. The chosen 'Granbassador' will be rewarded with $10,000 and a lifetime supply of the vegan cream.
According to Silk, a US plant milk brand owned by Danone, this is a genuine job position aimed at convincing the public to make the swap to plantbased ingredients. "Our dessert-loving Granbassador will put this new plant-based alternative to the test because no one is pickier when it comes to baking than our grandparents," said Drew Civelek, senior brand manager.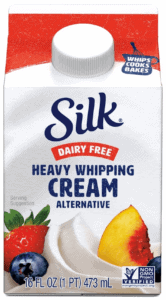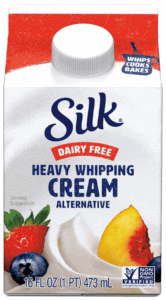 The "Granbassador" will receive $10,000 and will be responsible for taste-testing desserts like Banana Cream Pie and Dark Chocolate Truffles, made with new Silk cream, propose improvements to new recipes; and then give their final "grandparent stamp of approval" before the recipes officially hit Silk.com.
Additional perks to the job include: A two-day trip for grandparent and grandchild to Silk headquarters in Colorado, and a year's-worth of free Silk Dairy-Free Heavy Whipping Cream Alternative.
You can apply or nominate a grandparent by visiting www.SilkGranbassador.com. Applicants must include a photo of the potential Granbassador, their favorite pie recipe and 150 words on why they deserve to be hired. Applications close on Monday, March 23 at 12 a.m. ET. Full details are available at www.SilkGranbassador.com.