The new PigOut® Pigless Pork Rinds from Outstanding Foods, launched in the better-for-you marketplace last month in the USA has made such an impact on rapper and multi-platinum artist Snoop Dogg, that he has invested in the product and is now a partner.
A press release from OutStanding Foods quotes Snoop's investment as signalling a new era for the brand, which was founded by Beyond Meat chef developer Dave Anderson. There is currently no information about the amount of the investment.
The Pigless Pork Rinds promise guilt-free snacking; Each 3.5-ounce bag is  certified vegan and kosher, contains 25 grams of plant-based protein, is baked not fried and are free from gluten, soy, GMOs, cholesterol and trans fats.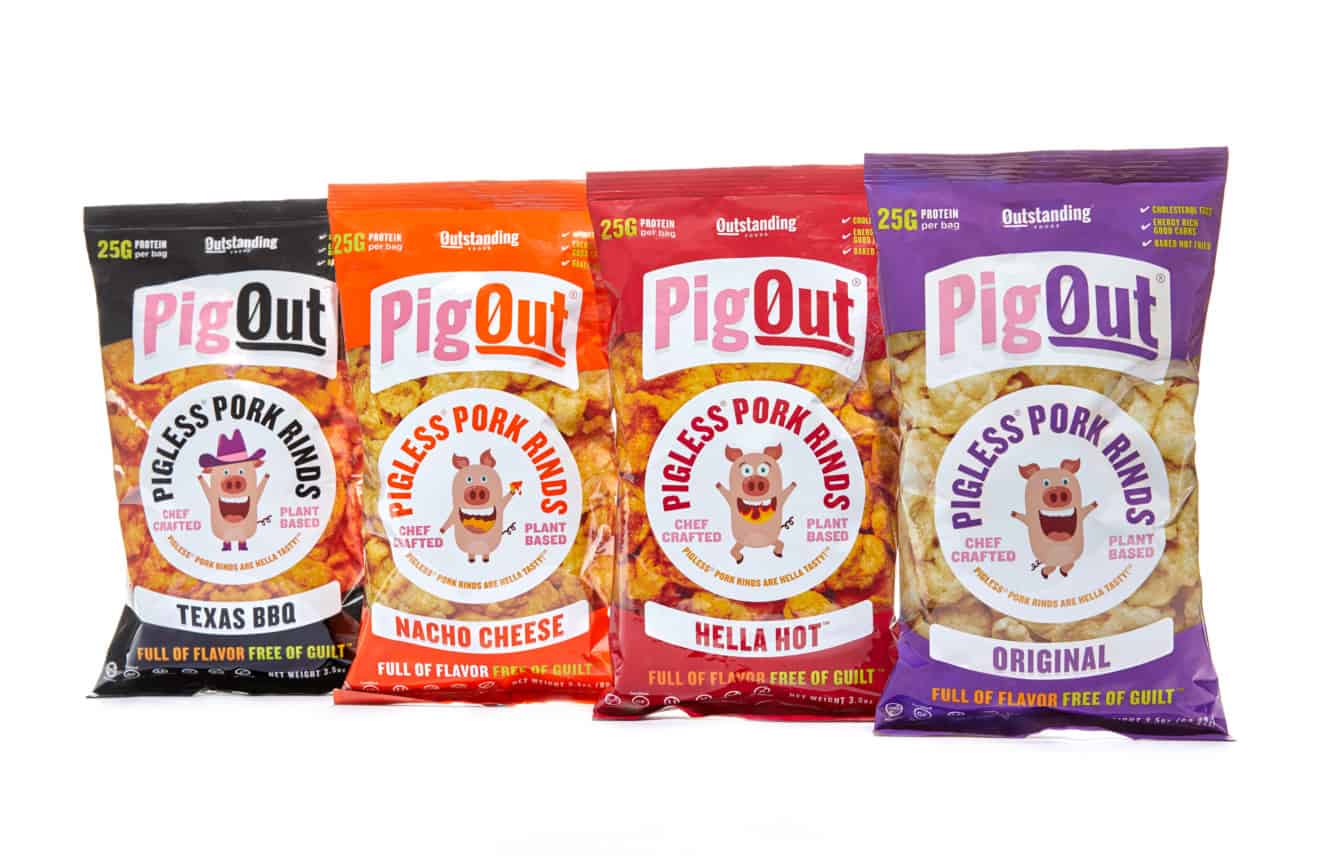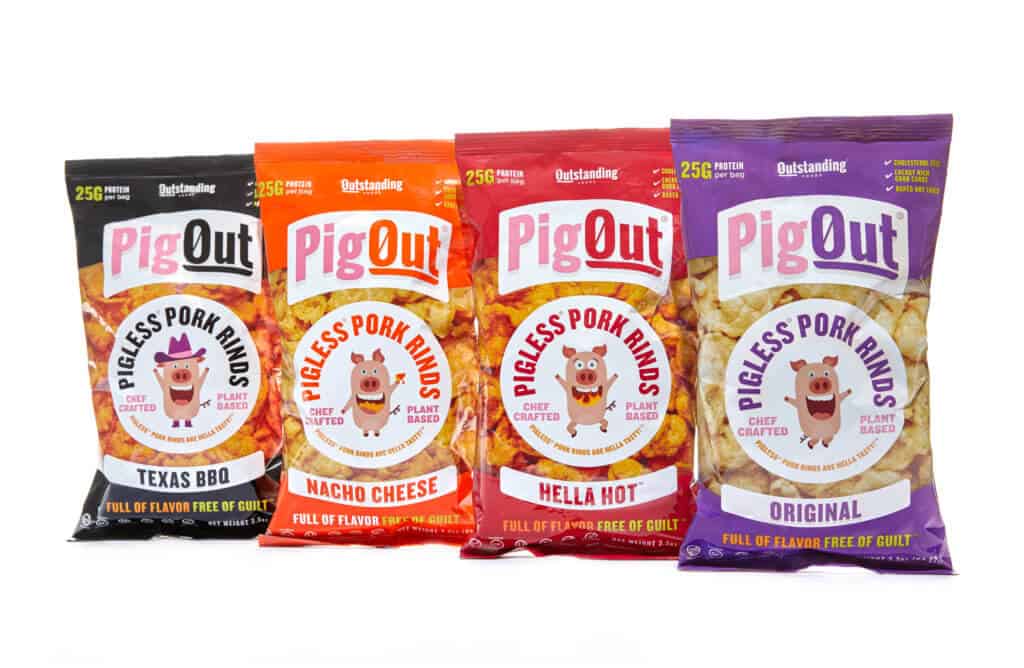 10% of the sales generated at Snoop's special PigOut site will be donated to his charity Snoop Special Stars, a non-profit organization founded to provide the opportunity for inner-city children with special needs to participate in youth football and cheerleading.
Snoop Dogg states: "I'm excited to partner with the Outstanding Foods team. They got some great snacks coming out, including the PigOut munchies. Wait until you see what else we got up our sleeves, ya dig."
Bill Glaser, co-founder and CEO also stated: "I've been a fan of Snoop since day one and I've listened to his first album 'Doggystyle" more times than I can count! To have Snoop aligned with Outstanding Foods is not only checking off an item on my bucket list, but it's also exposing Snoop's millions of fans to our tasty as hell, protein-packed products. I must say, the new PigOut® Pigless® Pork Rinds pair really well with gin and juice!"