Strong Roots
, the B Corp on a "mission to fix the freezer aisle", will be giving away plant-based food from its Roots on the Road food truck, each Saturday from tomorrow 24th June to the 15th July, at major shopping centres in Dublin.
The fast-growing brand points out that
16% of Irish consumers
identify as flexitarian and a third of consumers buy more plant-based products than they did three years ago. A recent report from the Climate and Health Alliance has also suggested that it's crucial for the Irish diet to move towards eating more plant-based products and less processed foods for overall health benefits countrywide.
This tasting tour comes amid a period of global expansion for Strong Roots which recently launched its
largest OOH campaign across New York City
, with the brand predicting a record $30 million in sales in the US alone.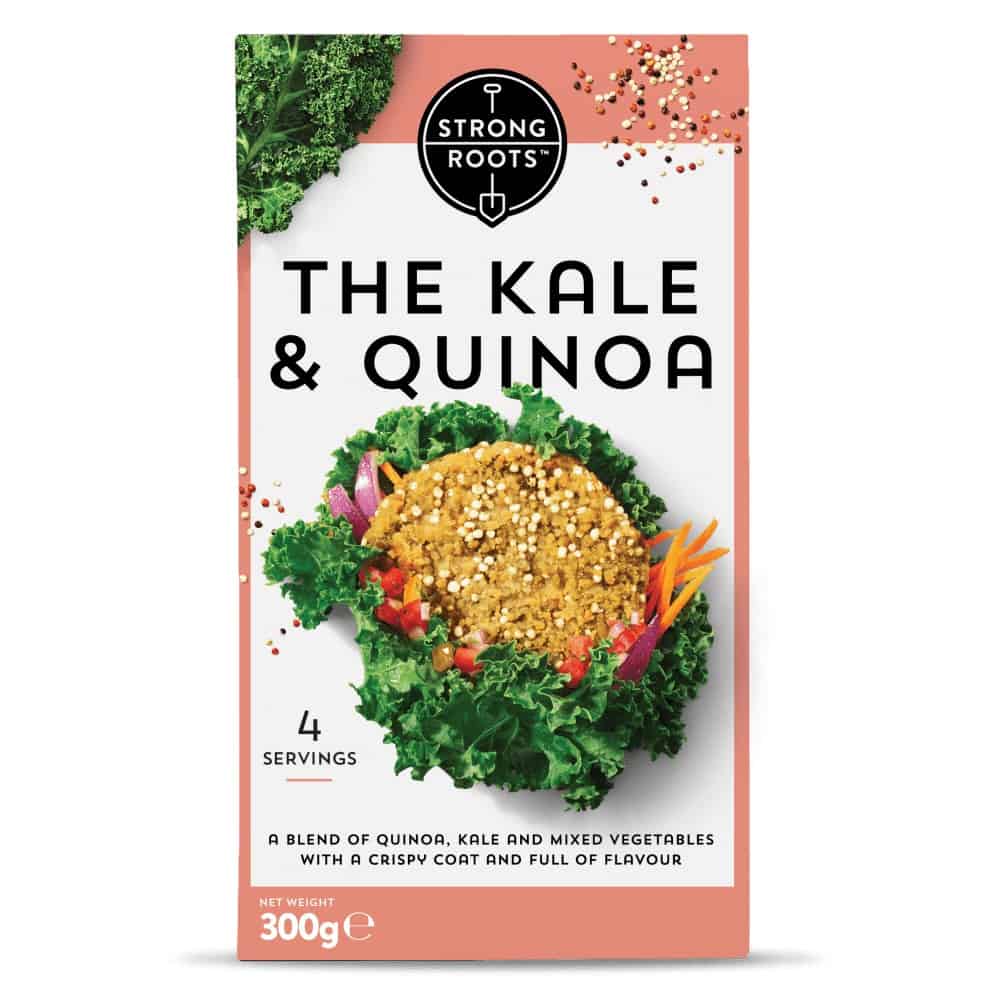 The Strong Roots team will be handing out samples of Strong Roots' Oven Baked Sweet Potato Fries, Spinach Bites, and Kale and Quinoa Burgers, at Pavilion Shopping Centre, Blanchardstown Centre, and Dundrum Town Centre. Additionally, members of the public will also be able to scan a QR code with 'buy one get one free' deals for all samples they try to be redeemed at Dunnes, Supervalu & Tesco.
"Our Irish roots are more important than ever"
"We're excited to fire up the Strong Roots food truck this weekend for our summer tasting tour," said
Samuel Dennigan, CEO
and founder of Strong Roots. "We always want to reach our customers in fun and creative ways, and as we expand globally, our Irish roots are more important than ever. This is the perfect way to give our home market a great deal to stock up on their favourite products, or for some to discover their new freezer staple. We hope that folks celebrating Pride Weekend this upcoming Saturday can fuel up for a long weekend of celebration!"
Strong Roots easy meals are currently available in Dunnes and Musgraves for just €3.99 and with additional flavours set to launch in select retailers in late Q3. Shoppers can enjoy free tastings on 24th June at the Pavillion Shopping Centre, 1st July at the Blanchardstown Shopping Centre, and 15 July at the Dundrum Town Centre from 11am-5pm.