A new social media dating app from Apple called Vegandr has been launched to enable vegans and vegetarians to meet and easily find a restaurant that suits their preferences. The new app is designed for those looking to widen their social circle, find love, or locate a gym partner.
Vegandr says it eliminates the difficulties many people have when introducing themselves as a vegan, as users can instantly share their meal preferences as well as their life and philosophy, before the first date. The app lists vegan restaurants that users can try, share, or comment upon. It is particularly useful at present when many restaurants are not open as usual, as it lists those that offer take outs or delivery.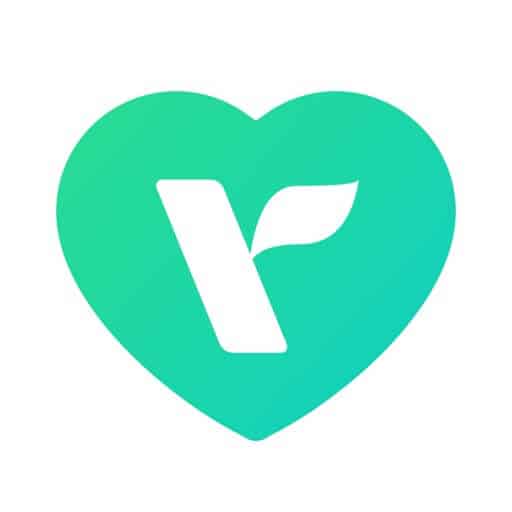 First dates are often an awkward experience; in the past (and today to a lesser extent) vegans have struggled further as the vegan image often came with dated judgements and eye-rolling. These days, of course, being vegan is not so niche but sifting out people with similar tastes can still be difficult; this app allows users to show off their interests and build a profile without fear of having their food and life choices judged.
Vegandr allows people to connect and share other interests too; members can keep a blog or start dis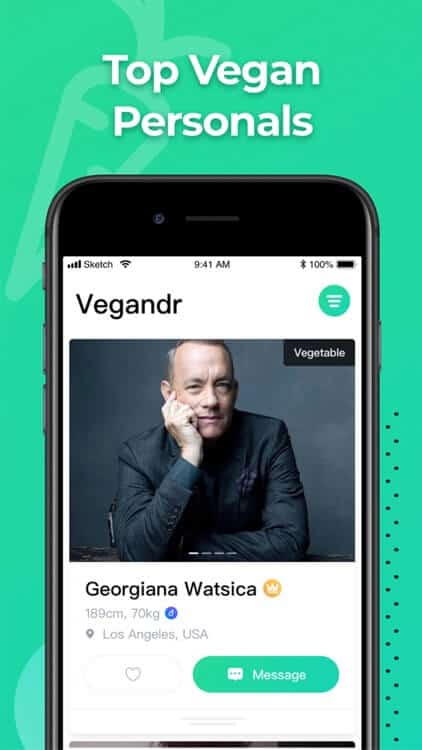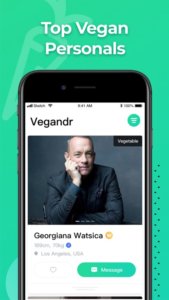 cussions on any topic that interests them. Vegandr has the usual social media functions such as chat, meetup, blogging, swipe and like, users can post stories and common interests.
People are vegan for different reasons, from animal rights activists to people who have allergies to animal products or have fears about climate change, this app helps users to hone in on other people with similar views and interests. Most vegans or vegetarians do not want to date someone who has no interest in moving away from animal products.
You must be at least 18 years old to use Vegandr app.
Vegandr Gold for 1 month – $21.99
Vegandr Gold for 3 month – $41.99
Vegandr Gold for 6 month – $71.99