Vegan fried chicken brand VFC has announced its sponsorship of Peeled, which is said to be the world's first fully vegan cooking competition show.
VFC will be present at Peeled's red carpet premiere, which will take place on September 24 at the Directors Guild of America (DGA) in Los Angeles. Doors will open at 4 pm, with guests enjoying beer, wine, spirits, and hors d'oeuvres created by PEELED's contestants. They will also have the opportunity to meet the cast.
The show's first episode will be aired at 6 pm, and will simultaneously be streamed worldwide across multiple platforms including Apple TV, Amazon, and YouTube.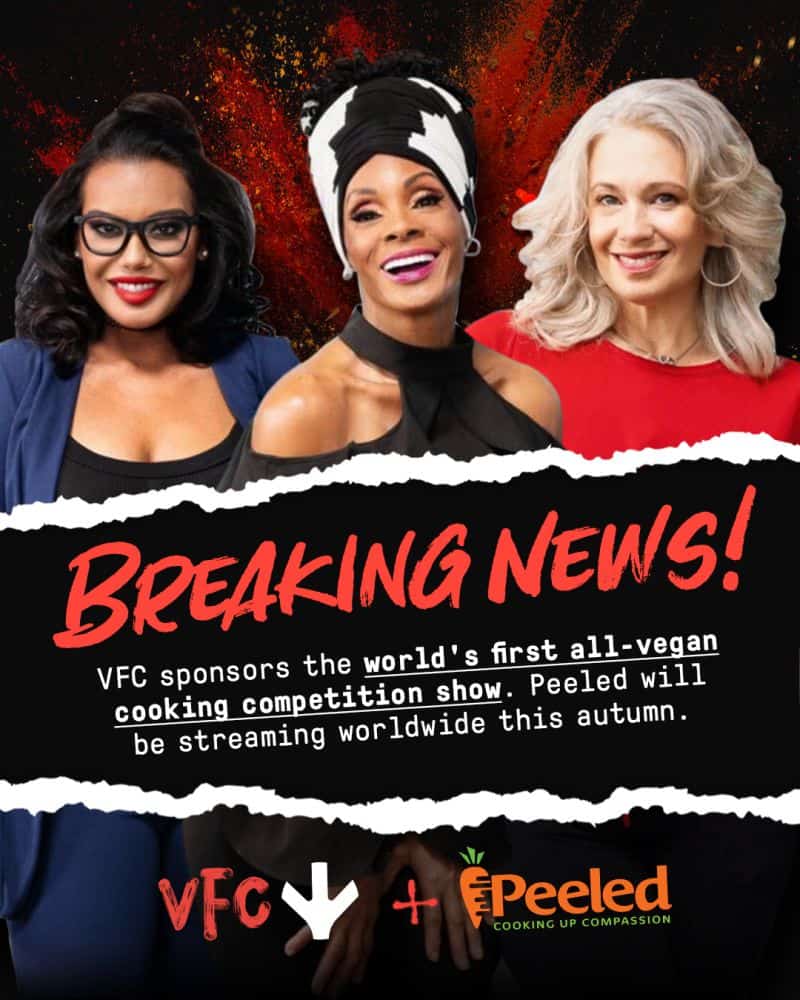 Fully vegan show
Created by the founders of vegan online resource and mobile listing app VKind, Peeled commenced development around a year ago, with filming of a three-episode series completed in the spring. During the show, classically-trained chefs will compete in front of a panel of judges to win the title of "Hottest Vegan Chef". Each episode, the least successful will be "peeled off".
While other cooking competition shows have previously featured plant-based cuisine, Peeled is the first to have an entirely vegan cast and team. The hosts, judges, contestants, and sponsors are all vegan, along with all producers, writers, the director, and the production crew. Notable cast members include former Hell's Kitchen contestant Josie Clemens, veteran raw vegan chef Babette Davis, vegan TV personality and health expert Dr. Shabnam Islam, and industry figure Elysabeth Alfano.
"As a vegan and a foodie, I've always had a love-hate relationship with cooking shows," said Star Simmons, vKind founder and Peeled creator. "Peeled allows vegans and vegetarians to enjoy cooking shows again, and gives plant-based culinary arts a platform to be taken seriously."