Plantbased meat manufacturer Vivera has unveiled a complete relaunch with brand new products, with its CEO Willem van Weede saying that it is time for a "Goodness Revolution", that a worldwide shift is taking place, and that the "time is now".
Vivera is a Dutch brand offering a wide assortment of vegan meats made from soy and wheat proteins, also some made from lupines. This May, the company launched a fat free vegan bacon into Sainsbury's stores, and its steaks in particular are massively popular among vegan and flexi consumers, causing them to increase steak production last summer.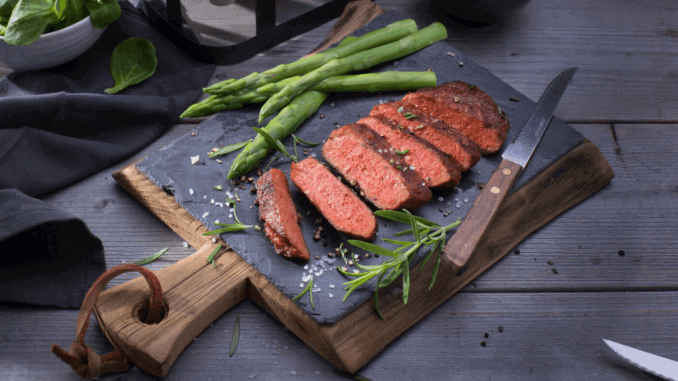 Last year, in an interview with vegconomist, the company announced it would be transitioning all of its products to 100% plantbased. In June of this year, the CEO said, amid a plantbased direction for its owning group Enko, that: "We are one of the first companies in the world's meat industry to say final goodbye to meat. From now on we only focus on plant-based foods which are really conquering the world."
The rebrand will involve "striking" new packaging, and there will be 15 new lines including Plant Chicken Tenders and Plant Chicken Goujons  BBQ. With the new identity, Vivera aims to encourage more consumers to become flexitarian, and several of the new meatlike products will be the first to be stocked in the meat section in Tesco stores.
"We're excited to be kickstarting our Goodness Revolution in the UK – inviting meat reducers to join us in our mission to make the world a better place, bite by bite. Making it tastier and easier for conscious consumers to reduce their meat intake is our number one motivation. A global shift is happening, evidenced by our move to the meat aisle in selected stores. Brits are ready for change. The time is now."