London-based Biohm is a biomanufacturing research and development company founded by Ehab Syed in 2016 to create regenerative construction materials and packaging by growing mycelium into food waste or processing difficult-to-reuse or recycled by-products.
Biohm uses orange peel, cocoa husks, and other food waste, to develop and design construction materials such as mycelium-based insulation panels, plant-based concrete alternatives, and sustainable replacers for wood-based construction sheets.
The company claims its manufacturing process, based on circular economy principles, positively impacts the environment, meaning it is completely regenerative and is estimated to be carbon-negative.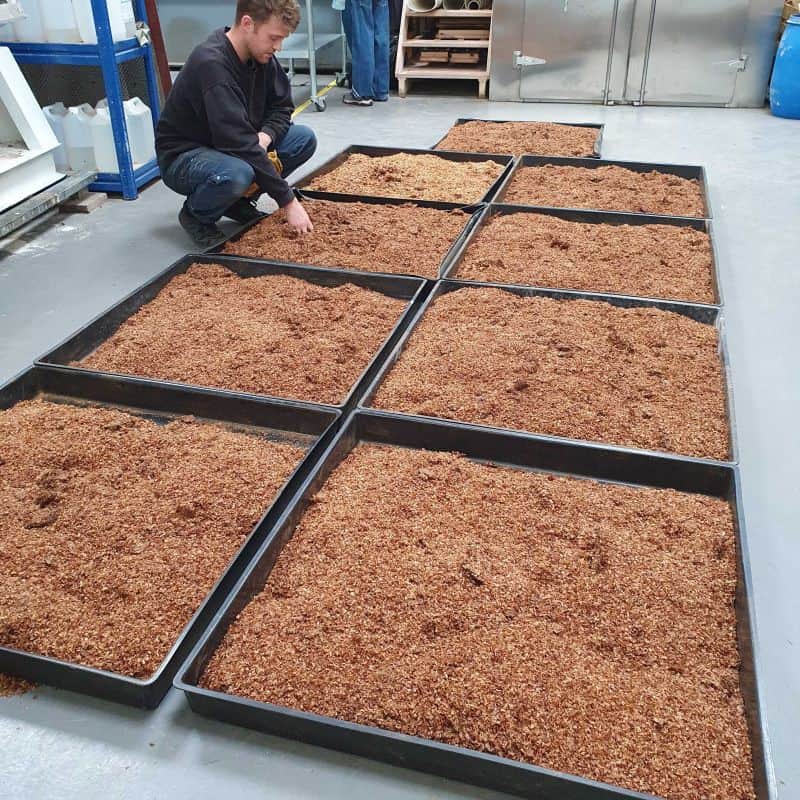 Mycelium-based insulation panels
Biohm's team has developed premium building insulation panels for the construction industry made out of growing mycelium — the root structure of mushrooms — on food waste, forming it into three-dimensional products.
"We convert one of the world's fastest-growing waste streams – food waste – into valuable and functional materials that are formed into sheets or moulded to create intricate three-dimensional products," says the biomaterials company.
The regenerative material mycelium panels offer a thermal and acoustic insulation performance comparable to the plastic-based products on the market, says the company, adding that being made from natural products, they don't contain synthetic or resin-based compounds that can cause harmful toxic smoke during a fire.
Biohm's R&D team has also identified various strains of mycelium that can digest tiny plastic particles that "one day could be able to help absorb microplastics."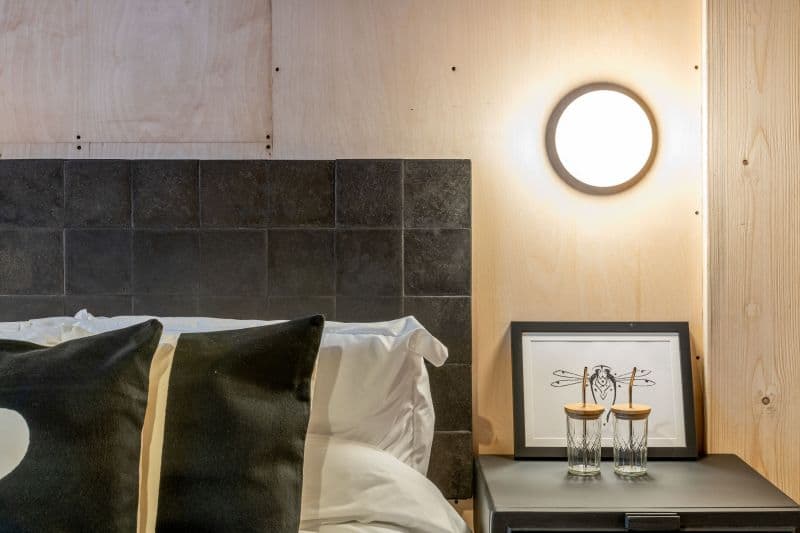 Orb boards and construction sheets
Organic refuse biocompound (Orb) is a renewable construction material that can be used as a replacement for manufactured wood-based sheets. It is made with difficult-to-reuse or recycle by-products that would otherwise go to landfill.
Orb is a 100% biodegradable, vegan and sustainable material that can be formed into standard construction sheets or composite boards for dry lining, wainscoting, or interior structures without additional training or safety equipment.
For interior design applications, the company explains that Orb can be moulded or compressed into diverse forms and can produce standalone pieces or large batch designs, such as tiles and decorative homeware items.
"At Biohm, we have the vision to create a healthier and more sustainable built environment by drawing on nature for inspiration and innovation. We believe that at a time of climate crisis, radical change is needed, requiring systemic innovation on a large scale to redress the multifaceted issues interwoven within our economies that have led us to where we are now," says Biohm on its website.