In the third instalment of our new Opinion section featuring the views and insights of leaders and figures from across plant-based and cell-based; Anne Palermo of Aqua Cultured Foods shares her thoughts about the current narrative on the alleged slowing-down of the alt meat category.
Hype of 'Slowdown' in Plant-Based Meat Sector Misses the Point: The Planet Depends on Our Success
Research firms, financial analysts, business pundits, and the journalists who amplify them have all contributed to a great deal of doom and gloom about the alt-meat industry in recent months. Declining fortunes of publicly traded companies, the lackluster performance of product lines owned by megacorporations, and flattened post-pandemic sales triggered smug headlines that the plant-based meat market had fizzled out like the coconut oil in a bleeding veggie burger.
Maddeningly, the prediction of plant-based demise can be a self-fulfilling prophecy. When press coverage goes negative, investors, distributors, and consumers begin to waver. Startup financing falls (or falls through), and sales of products already on the market tank. Industry reports emphasize disappointing numbers. This triggers more negative coverage, more doubt from investors and the public, and so on.
It's fair to critique the industry, the companies that play in it, and the products sold at fast-food counters and grocery shelves. It's valid to question whether plant-based meats can win over flexitarian eaters. The products aren't perfect, and some are meh at best.
But let's not forget, these products are still version 1.0 alt-meats. I assure you: the best is yet to come.
R&D takes time and money. Scaling up takes even more. There are breakthroughs in labs happening today that are still years away from landing in restaurants, food service, or home kitchens.
There are regulatory hurdles in addition to scientific hurdles, especially for cell-cultured meat, that also extend timelines. The middle infrastructure of distribution and supply is still being built.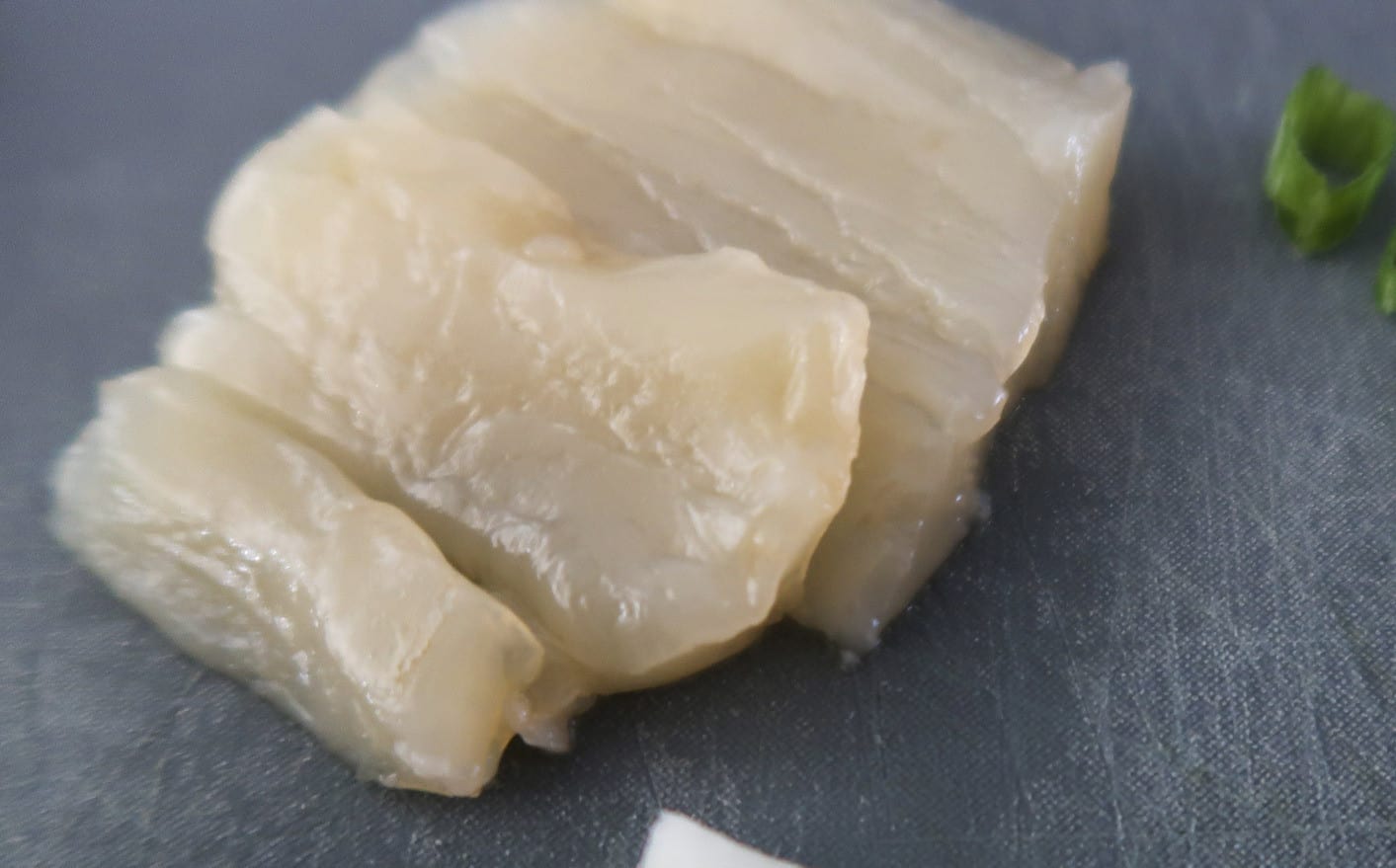 Fermentation-derived proteins like ours face far fewer hurdles and are highly resource-efficient, scalable, and cost-effective. For plant-based meat and seafood, technology and ingredients get better all the time, and will in turn vastly enhance taste, texture, and nutritional value.
Version 2.0 will be vastly improved, but if we are too enmeshed in doom and gloom, it may never happen. And that spells real doom for the planet.
There are two things that keep me awake at night.
One is population growth, expected to reach nearly two billion in the next eight years.
Two is the ongoing environmental devastation occurring in our oceans.
Much of that two billion will be born in China and Southeast Asia, where seafood demand has already depleted supply. A recent report showed China is responsible for about 80 percent of the (over)fishing off South America's Pacific coast, having largely eradicated fish stocks in waters off its own coast.
Between the population boom, and a burgeoning middle class, seafood and meat consumption in Asia is expected to rise 33 percent by 2030.
It's a global catastrophe, even now, and will intensify with increasing demand. Huge swaths of the population already get their main protein from the ocean. We may not have a choice except analogs, because b,y 2030, there will no longer be plenty of fish in the sea. Otherwise, we could be looking at mass starvation.
The alt-meat commentary is largely silent on this point. What happens if the industry really does collapse and fail?
According to Boston Consulting Group, dollar for dollar, investing in meat and dairy alternatives does far more to reduce greenhouse gas emissions, and stave off climate change, than green buildings or zero-emission cars. The entire planet's future, and humanity, may depend on aggressively funding and marketing alternative proteins. It may be the only way to stave off environmental collapse and feed people sustainably.
---
Anne Palermo is the CEO and co-founder of Aqua Cultured Foods, a leading future food startup in the alt-protein space. After closing the largest pre-seed round in alt-seafood, Anne is focused on using Aqua's novel fermentation technology to bring to market nutritionally superior, hyper-realistic, whole cuts of seafood alternatives. Anne began her career in finance before transitioning into food tech, food science and culinary innovation with the launch of her first CPG company. While there, she developed proprietary technology pertaining to manufacturing processes and the product formulations used in a high-protein snacking platform. She quickly scaled the company to a multimillion-dollar run rate.