Every week, Plant-based Business Expert Elysabeth Alfano breaks down the headlines with her review and analysis. Here is the rundown from her video for the week ending October 23, 2020.
Canada, Singapore and Space
Good Catch Foods heads to Canada. Impossible Foods heads to Singapore and Hong Kong. And Aleph Farms out of Israel heads to space. That's right, Aleph Farms, best known for growing steak from non-GMO animal cells, said "Aleph zero program focuses on cultivating meat for space exploration, enabling human life to become multi-planetary and unconditional nutrition to be available for all; building resilience for food security on earth and beyond."
My business bottom line: for those of you who did not think that cultured meat is probable and possible, get to the back of the bus. For those of you who get it, invest now my friends. Invest now!
Get With The Program
Speaking of investing, the European Union has invested 2.7 million Euros in cultured meat bio-tech research, showing that Brussels is indeed on board with cultured meat. (Doubters among us, get with the program! It's the future.)
The funds of the 2.7 million euros will go to scale up cultured meat production, and work on market acceptance and performance safety asset tests to allow the industrialization and commercialization of cultured meat.
My business bottom line here is that veg tech, and by that I mean the research into plant-based proteins, fermented proteins, and cultured meat, has now become an issue of national security. I just wrote about this in vegconomist magazine. Canada is investing, the EU is investing, even China is looking at reducing its meat consumption. The U.S. would do well to get with the program.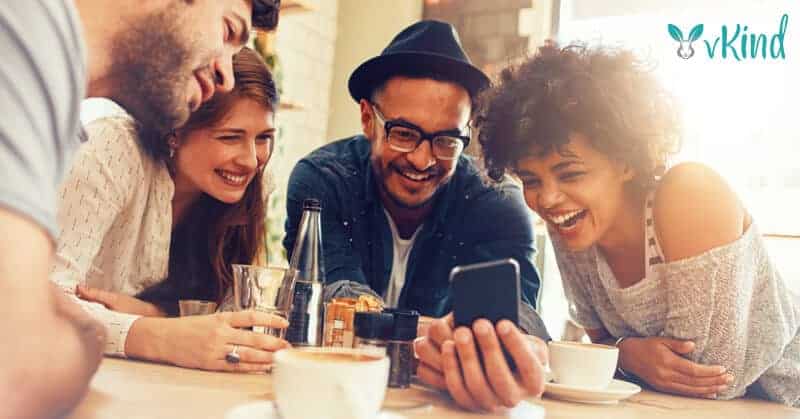 Powering Up the VegEconomy
Since many of you are already with the program, you want to help power up the VegEconomy. Now that is easier than ever. There is a new online directory platform called vKind that indeed connects the veg-curious, the plant-based, and the vegan with businesses that share their values and align with their life principles.
Co-founder, Michon Javelosa, had this to say in vegconomist, "We aim to power up the VegEconomy by cultivating an economic ecosystem where consumers can align their purchasing decisions with businesses and brands that share their values. It's a powerful win-win proposition."
My business bottom line is this: Of course, we vote on November 3rd. However, really, we vote every time we use our credit card. So, if you align your dollars and your purchasing power – and you are oh, so powerful! – with your values, you will indeed see a change in the world. Check out vkind.com.
---
Elysabeth Alfano is a Plantbased Business Consultant, host of the Plantbased Business Hour and the Consulting Managing Director, North America for vegconomist