Elysabeth Alfano is joined on The Plantbased Business Hour by Ingredion's Kimberly Frey, Ingredion's Chef Nelson Serrano Bahri, The Hatchery's Dani Zuchovicki and Chef Huan Xia of Alchemeat to discuss Chicago as the new Plant-based Hub and Ingredion's most recent Plant-based BBQ Cook-off!
Specifically, they discuss
How The Hatchery is growing the community and market in Chicago for plant-based businesses,
Chicago as a center of Plant-based Innovation,
Ingredion's support of the plant-based market locally and globally,
Ingredion's sustainability to focus and how Plant-based Innovation is helping them reach their sustainability goals,
Chef Xuan Xia's newest, tasty product and her vision for growing the Plant-based Steak market with Ingredion's Chef Nelson Serrano Bahria's guidance.
Here is a short clip and transcript from their conversation. Podcast here.
Elysabeth: I'm going to bring on my guests today, Kimberly Frey from Ingredion and Dani Zuchovicki from Chicago's The Hatchery and Chef Nelson Serrano Bahri who is with Ingredion but is borrowed by The Hatchery.
I want to bring on Dani to talk about what is The Hatchery in Chicago and what are you doing to build a plant-based community in the city.
Dani Zuchovicki: Absolutely. Well, as you know, I'm Dani and I'm the Membership and Community Manager at The Hatchery Chicago. We are a non-profit food and beverage incubator located on the west side of Chicago where we are entrepreneur centric. We have an entrepreneurial spirit. Our team is very well-versed in the way to provide pathways for entrepreneurs to grow, launch, and scale their businesses and we have amazing partners like Ingredion that join us at The Hatchery.

Nelson's actually there live right now in his R&D kitchen where he has an open-door policy where he allows entrepreneurs to come in and test concepts. I get to work on site with him and be able to taste and ideate altogether with our entrepreneurs as well, so we have a variety of programs designed for entrepreneurs who are just starting to concepts that are a little more fleshed out.
Chef, I don't know if you'll be able to speak to this but what kind of chefs come to The Hatchery? What are they looking for from you as a chef and then also as an entrepreneur because a food business is a business like no other.
Chef Nelson Serrano Bahri: Yeah, absolutely. So, I think really everybody and anybody that wants to make it in the food world or wants to start their own business finds The Hatchery as that bridge that connects what you are doing at home with products that you can actually commercialize and legally sell. The Hatchery provides the infrastructure and the framework that you need, plus the resources not only from the staff like Dani and her staff but also from private companies like Ingredion, Synergy, Kellogg's, etc.
We all call The Hatchery home to provide those resources and knowledge of the industry and how to properly commercialize food products into the market. They come looking for that and I think we provide what they need in order to help them grow and foster their businesses.
Elysabeth: So maybe, Kimberly, you can fill us in on Ingredion, a multinational company which is really known for its starches. Why has Ingredion decided to shift in a very considerable way to the plant-based sector and what you're focusing on there?
Kimberly Frey: Yeah, well Elysabeth thank you for the introduction. I serve as the Global Product Line Manager for Ingredion and as you mentioned we have a deep history of starch and sweeteners, but we recognize the need for protein and the importance, to be quite frank, of infiltrating protein into the world's population, right? So that was an opportunity that we recognized, and we really went all in.
Over the past few years, we've invested over 250 million dollars in two manufacturing sites in North America. One located in Vanscoy, Saskatchewan and one located in South Sioux City, Nebraska. Between those two plants we manufacture a variety of plant-based products. So, you've got your flours and you've got your isolates which are the highest level of protein content and then your concentrates as well and recently we've expanded into our SVP program which is structured vegetable proteins and we're now going into some other newer spaces too. So, looking forward to what the future holds with Ingredion.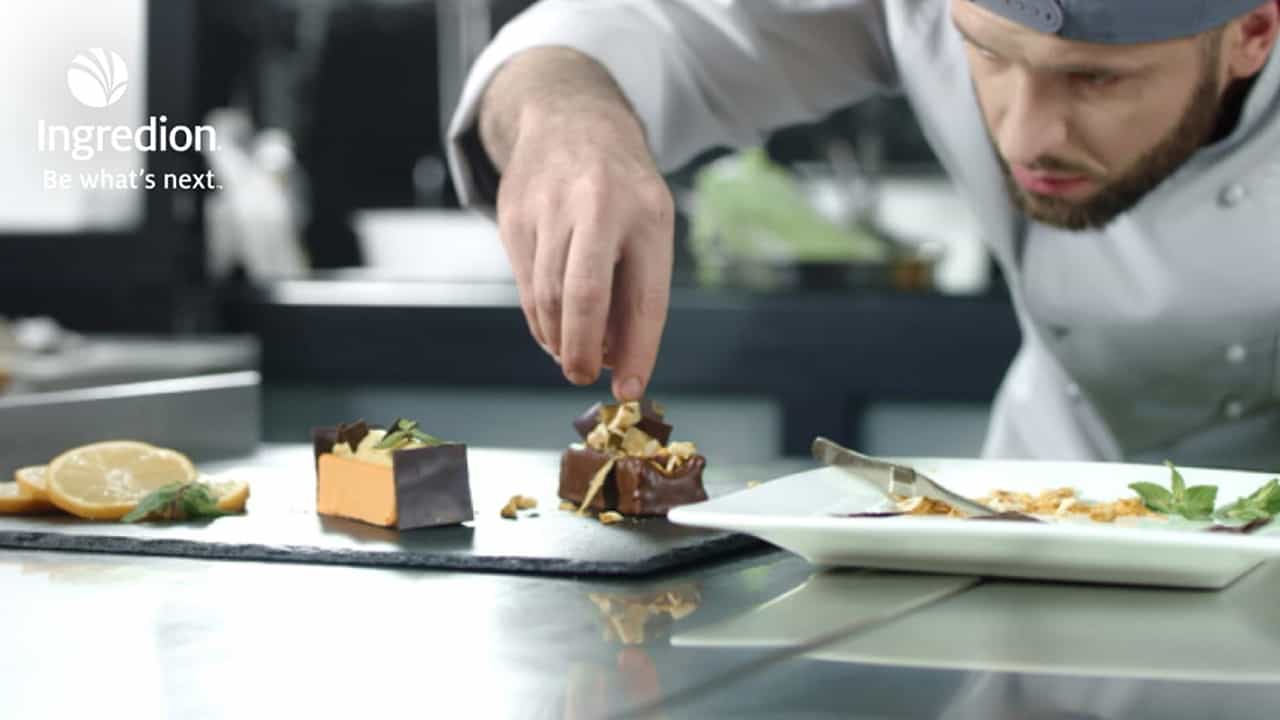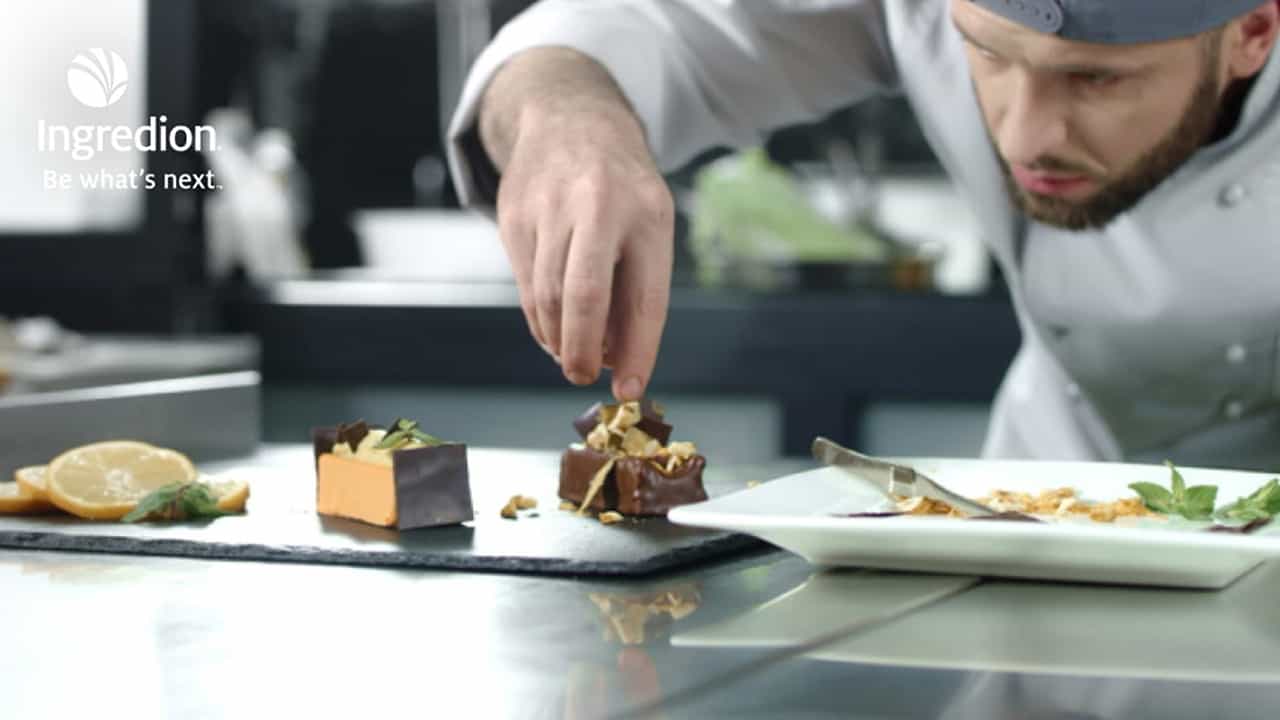 Elysabeth: I want to bring on one of the chefs who was there and I have to say this is the chef that really wowed the meat eaters, Huan Xia.
Huan Xia: Perfect!
Elysabeth: Okay, she's being kind, everybody. She is the CEO and Founder of AlcheMeat. I want to get to your food scientist background, Huan, because I think more than a chef I also think of you as bringing this technical knowledge. How long did it take you to create this product and what is your background?
Huan Xia: Yeah, first of all I'm so grateful and honored. I'm kind of overwhelmed by all of your great feedback here. For my background, I am actually a veteran in the food industry. I have a Masters and PHD in food science and since I entered the food industry working on big projects in alternative protein from the beginning around ten years ago for Mars, the same company that makes chocolate.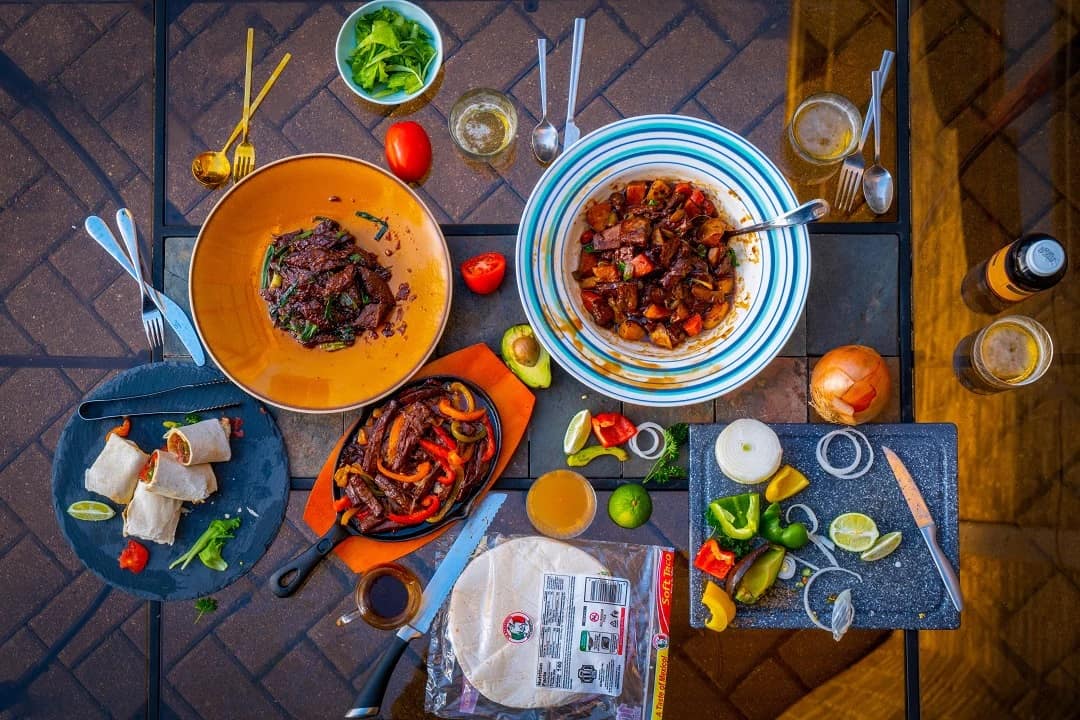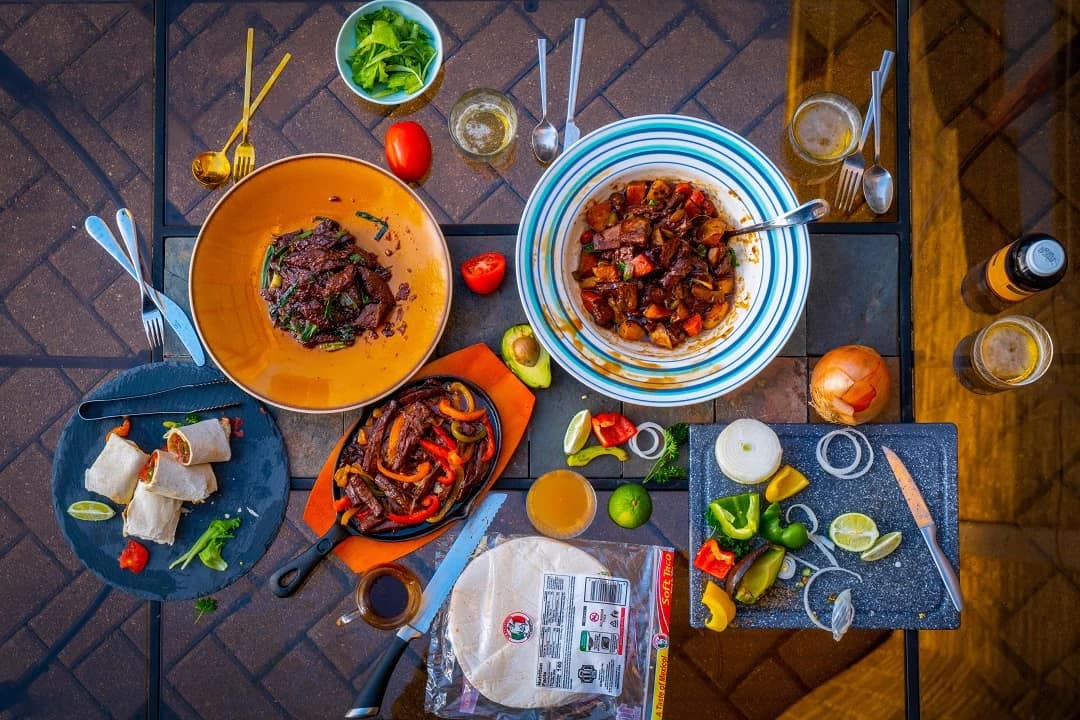 Then I entered a company called McCain Foods. It's a big food service company in the vegetable and potato world. And about a couple of years ago I started this company really because of my firm belief in plant-based meat.
I have been vegan for five years for myself. That really transformed my life both physically and mentally. It made it much more clear about what I want to do and who I want to serve through this world. So we do have patents behind our AlcheMeat. Our approach really unlocks the full potential of existing technologies and solves the bottleneck to bring that traditional technology which was held back for a couple of decades, into the commercialization stage. I'm very passionate about what AlcheMeat can do for everybody because it's really going to unlock the alternative protein industry.
Thinking about how plant-based meat is going very well. There are a lot of pioneer companies like Beyond and Impossible, however, the sales have been a little bit stagnant for the last couple of years, about 1.4 billion dollars. We believe we can get much more into the $300 billion meat industry because right now compared to that we are only a toe of the elephant.
How can we go from the toe of the elephant to the leg of the elephant? We need to go after these meat lovers. We need to go after what the meat lovers love, which is whole cut meat and steak-like texture. This equals 66 billion pounds of whole cut meat in the U.S. only. So, I really wish to unlock this market with AlcheMeat to create all these fan favorite dishes in the beef area first and help the consumers to be much healthier but not compromise anything surrounding taste or flavor.
---
Elysabeth Alfano is the CEO of VegTech™ Invest, the advisor to the VegTech™ Plant-based Innovation & Climate ETF, EATV. She is also the founder of Plant Powered Consulting and the Host of the Plantbased Business Hour.