Actor James Cromwell joins the Plantbased Business Hour with Elysabeth Alfano to discuss Hollywood taking on plant-based content and what that looks like. Also, how do YOU combine your skillset to have a meaningful career and make an impact? Interested in finding YOUR truth? They get into it!
Specifically, they discuss, unabashedly, what it takes to change the system. Below is a short clip and transcript from their conversation. Podcast here.
Elysabeth: You know this Academy Award nominee because of his role in Babe. James, I want to thank you for being with me.
You've had such a long activist career but maybe we'll move it to animals. When did you decide I'm going to stop eating meat? What made you change your mind and say, 'I'm going to actually advocate for animals?'
James Cromwell: I came across the country in 1975 after I hitchhiked around the world, literally. I went through the stockyards in Texas for what seemed like a whole day on my motorcycle with animals on either side as far as you could see and in the background smoke billowing out of the slaughterhouse. And the stench and the cries of despair and the looks; I said, "I can't do this anymore."
So, when I got to Los Angeles there wasn't really much support for vegetarianism and veganism in '75. There were lots of vegetarians but at a restaurant convincing somebody that 'no you couldn't eat that', was very difficult. And it took me about ten years to finally get rid of "Oh I can't do without corned beef hash." Now everybody says "I can't do without cheese", whatever excuse they make. It's of course a different circumstance. Now we know that the planet is imperilled.
Then, we didn't know that. It was simply about- to me, it was cruelty.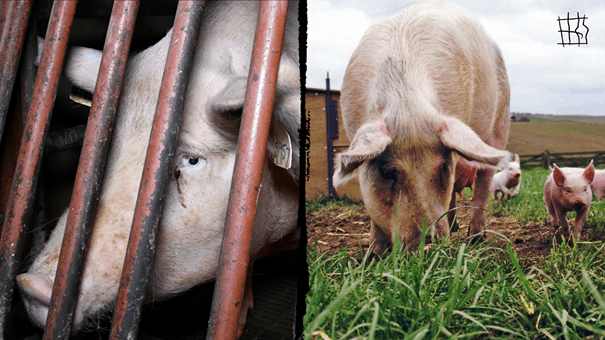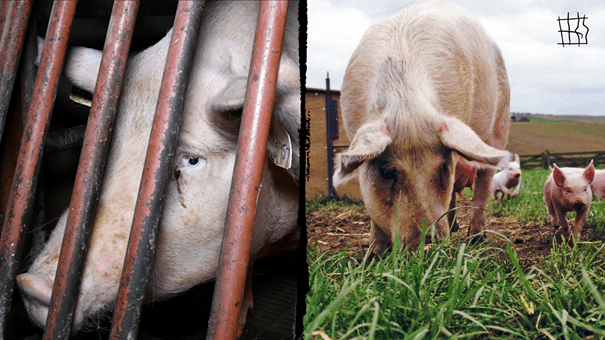 I was fairly fit and I felt good, so it wasn't for health reasons, but of course there are health reasons when you pursue that diet. It took ten years to get my head, without deprivation, around the idea that there was another way. So, in one small narrow band of my entire life experience, which is my diet, I realized that everything is connected to it. I am connected to it. I am the recipient of both its benefits and its shortfalls and its perils.
Then I worked and I was always a vegetarian and asked for vegetarian meals on the set and then I went to Australia with Babe and I worked with these extraordinary animals and then at lunch time they would all be on the table waiting to be eaten for lunch and I thought, 'I'm making a movie which celebrates the idea of consciousness inhabiting all living creatures' and even stones as far as I'm concerned.
If you're going to change, you've got to take it right to its limit and the limit of this is to say, "I renounce the use of animal products because they can't be made under this capitalist system which even makes honey problematic."
Then you have to say, "Okay I can't do much about Cargill. I can't do much about any of these large corporations. I can make a choice for myself and I can communicate that to other people, and I can point out without being too doctrinaire because everybody hates it when they say, "Do you know what's in that?" On the other hand, if you look at the epidemic of obesity that we have, where do they think that's coming from?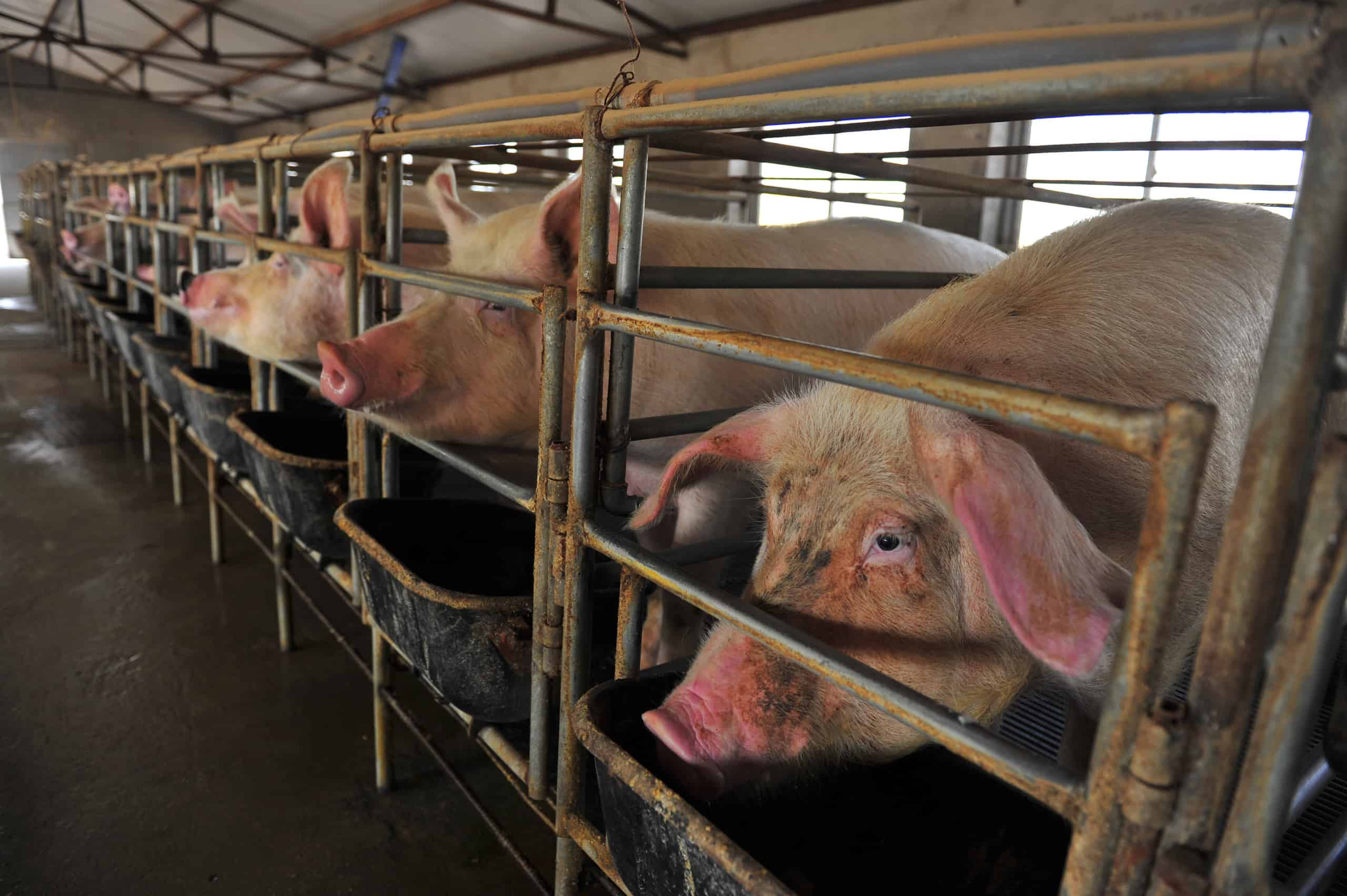 That's coming from industrial agriculture and the necessity to use antibiotics and growth hormones; two different antibiotics because it's a horrible inhumane place to live that produces cancer and on the other hand the growth hormone is you want to get them out and kill them as quickly as you can. Somebody said, "Well, what's wrong with dairy? They just get them pregnant?" And I said, "Yeah and it's a long steel tube" and I thought "Oh man."
It's interesting that you would say though that people sort of don't notice. Our system of which I said was toxic- the relationship of the fourth estate, of the media to power in this country means that, of course, they will not question the authority and the rightness of the system in which they live because the system that we live in they need in order to survive. The New York Times has got to have more and more subscribers. Now if they tell the unvarnished truth to the people in power, the people in power are going to say "Well we can just cancel you. Somebody will buy you. Mr. Bezos will buy you and we'll no longer ask those questions."
---
Elysabeth Alfano is the CEO of VegTech™ Invest, the advisor to the VegTech™ Plant-based Innovation & Climate ETF, EATV. She is also the founder of Plant Powered Consulting and the Host of the Plantbased Business Hour.