At the end of 2021, the Danish government announced the launch of a 675 million DKK (€90 million) Plant Fund dedicated to plant-based development and promotion.
After applications for the first round of grants closed on August 31 of this year, the Plant Fund has reported "great interest", with 101 submissions received. Applicants requested a total of over 207 million DKK (€27.76 million); however, only 58.2 million DKK (€8.38 million) has been allocated for this year.
"I am very happy about the great interest in the Plant Foundation"
Consequently, the Plant Fund will prioritise projects related to developing demand promotion, specifically those that:
Increase the amount of plant-based food prepared in commercial kitchens and food service outlets
Increase private consumption of plant-based food
Increase export demand for Danish plant-based foods.
However, other projects may still be able to gain support if they are particularly good. Successful applicants will be notified by the end of November at the latest.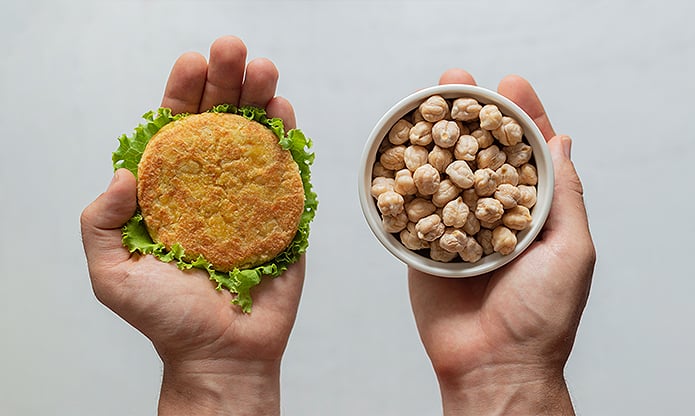 Landmark political agreement
The Plant Fund is part of a wider Danish political agreement acknowledging plant-based foods as a "central element in the green transition". A total of 1.25 billion DKK (€168 million) has been allocated to advance plant-based foods in the country, making this the largest investment of its kind in the EU.
As another part of the agreement, 580 million DKK (€77.77 million) is being granted over a five-year period to farmers who produce plant-based food for human consumption. This is said to be the first time in history that plant-based foods have been prioritised in an agricultural agreement.
Additionally, last year saw the launch of a collaborative platform called Plant2Food, which also aims to accelerate the development of plant-based foods in Denmark. The platform will receive funding of up to €27 million from the Novo Nordisk Foundation.
"I am very happy about the great interest in the Plant Fund, and look forward to, together with the rest of the board, reading all applications," said Marie-Louise Bojsen, spokesperson for the Plant Fund. "A difficult prioritisation exercise awaits in the selection of which projects the fund can provide support for this year, but I am looking forward to the fact that we can give the green light to the projects that push development within the plant-based sector forward in the best possible way."