Quorn has sent a food truck to Downing Street emblazoned with "No More Porkies" (porkies, or pork pies, referring to the rhyming slang for lies) as Boris Johnson gets ready to leave office after a leadership term famous for his repeated lies to the British people.
"With a change of leadership looming, we wanted to celebrate the start of something new and showcase our new delicious vegan Deli range."
Just hours before Johnson leaves office, the stunt saw Quorn's truck serving up free pork-free ham sandwiches featuring its new Deli range to the public in order to celebrate the end of the PM's "porkies". The pork-free sandwich truck toured Whitehall, Downing Street, Parliament Square and Westminster Bridge with the stunt organised by PR firm Taylor Herring.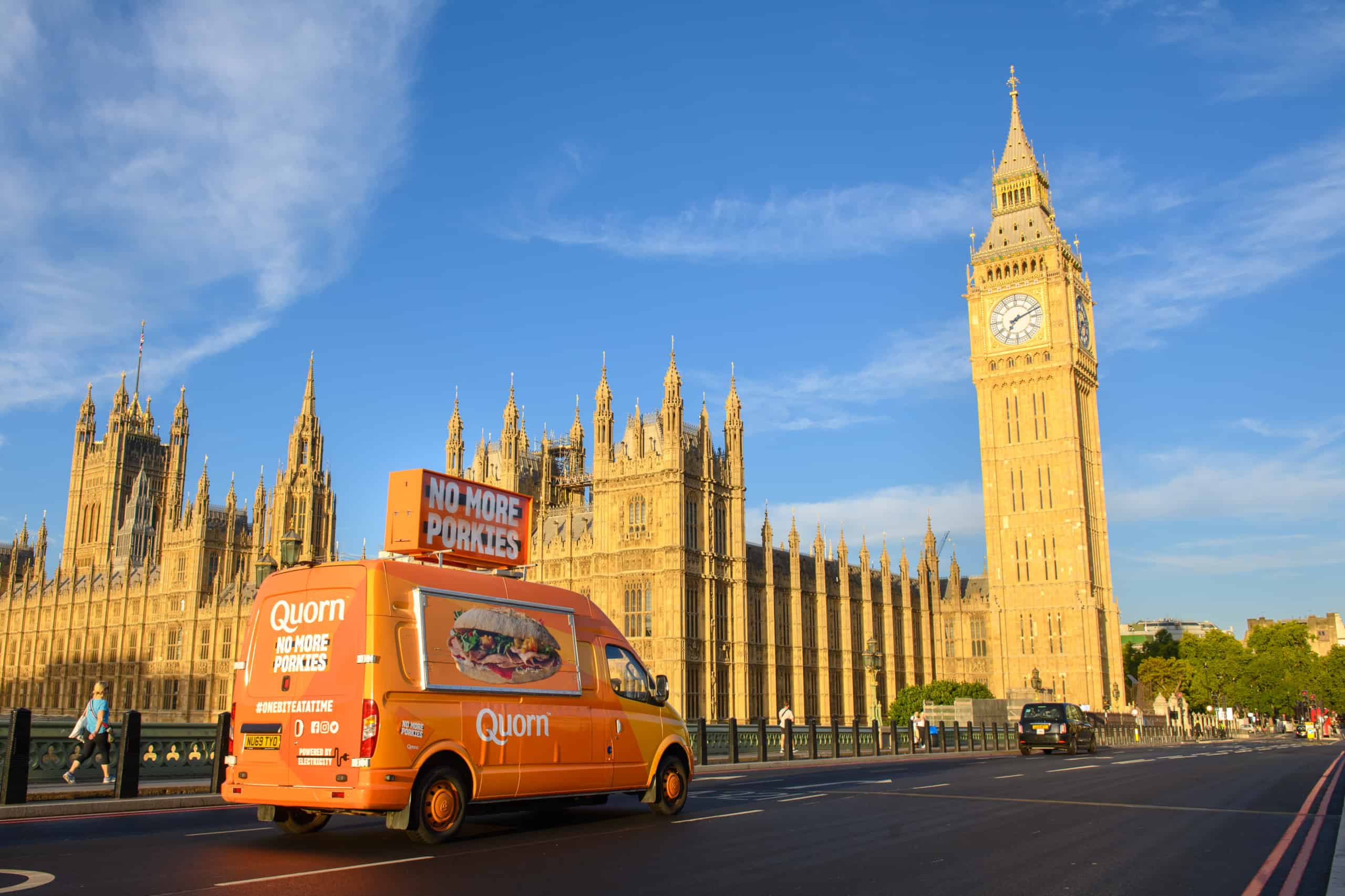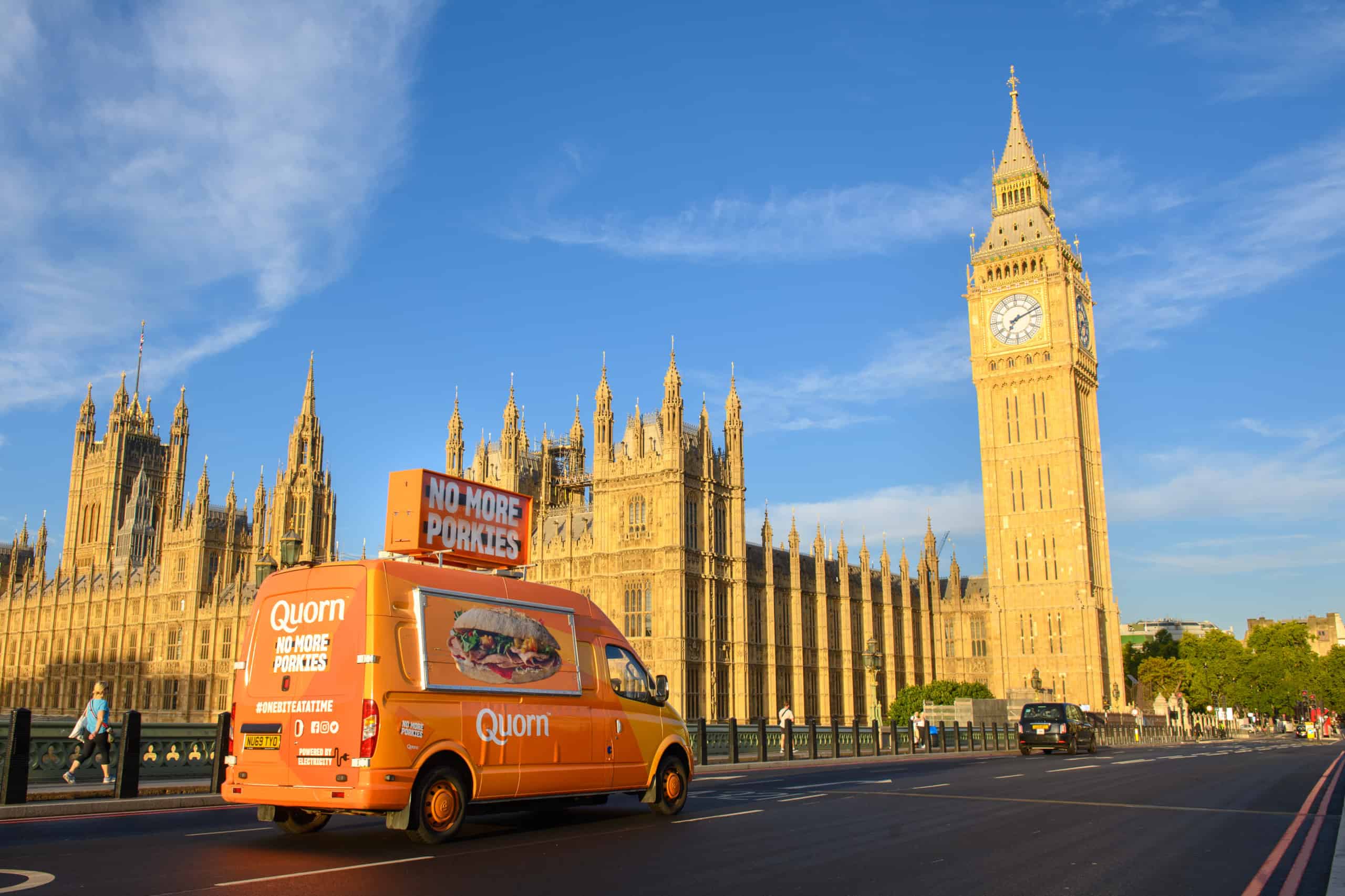 Quorn's new Deli range consisting of Yorkshire Ham, Roast Chicken, Roast Beef and Finely Sliced Ham will be available in the chilled aisles across Tesco, ASDA, Sainsbury's, Morrisons, Waitrose, and selected Co-op stores this month, RRP £3.00.
Concurrently, the famous UK brand is working with KFC to develop a whole range of meat-free menu options, including veggie wraps and big buckets, to launch across several thousands of KFC outlets around Europe. The partnership has already rolled out into KFC France in the form of the Colonel Veggie which debuted last week and is available until 11 October. The burger comes in a sesame seed bun with cheddar cheese and sauces, which should be removed to make vegan friendly, and is reportedly cooked on a separate griddle to animal meat.
Gill Riley, Marketing Director at Quorn Foods, comments to vegconomist today: "With a change of leadership looming, we wanted to celebrate the start of something new and showcase our new delicious vegan Deli range. The sandwiches went down a treat with passers-by!"