American Flatbread recently announced the launch of its new line of plant-based, flash-frozen pizzas, called Meatless Evolution. The new brand includes vegetarian and vegan options, which have been amongst the most highly requested items by the company's consumers. 
The pizzas are made using hand-stretched dough that contains 100% organic wheat and pea protein. The vegan pizzas include the Vegan Pepperoni topped with dairy-free mozzarella and the Vegan Meat Lovers with plant-powered sausage crumbles and meat-free pepperoni. The addition of the two new products increase the brand's vegan options to a total of four – the Farmer's Tomato Pie and Vegan Harvest – are currently available online and in select grocery stores.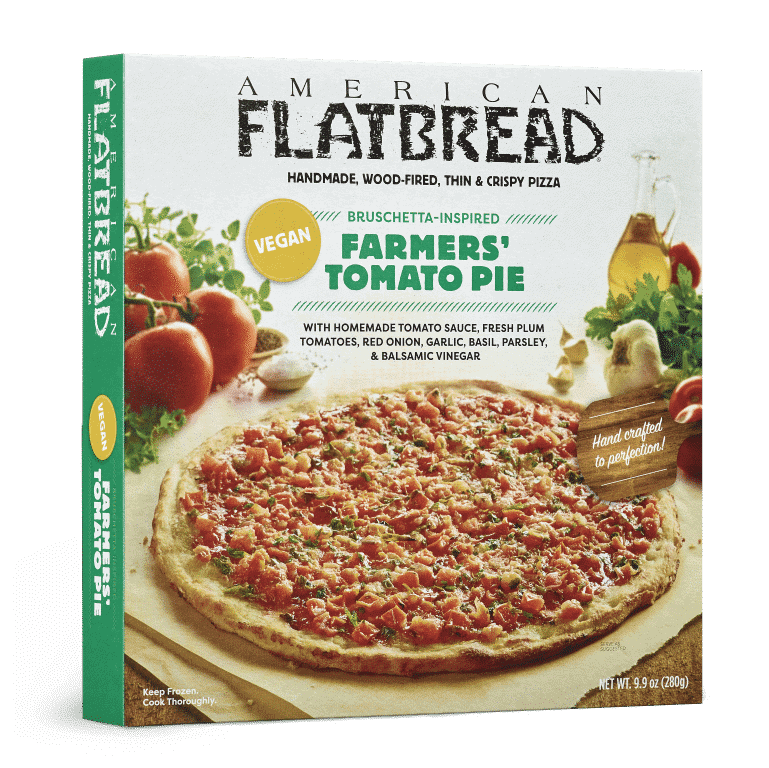 The 10-inch Meatless Evolution pizzas retail for $8.99 and will be available beginning in mid-September at select Harris Teeter locations and American Flatbread's website. In October, the line will debut on the brand's Amazon storefront page.
"We are so excited to be the first brand on the market to offer plant-based pizza products with both traditional and non-dairy cheese options. We understand our consumers want choices, which is why we spent over a year developing the perfect taste and texture profile for pizza-lovers who want a meatless alternative of their favorite toppings," said Brad Sterl, president and founder of American Flatbread. "Our team takes extreme pride in innovating our product lineup to meet the evolving needs of our consumers."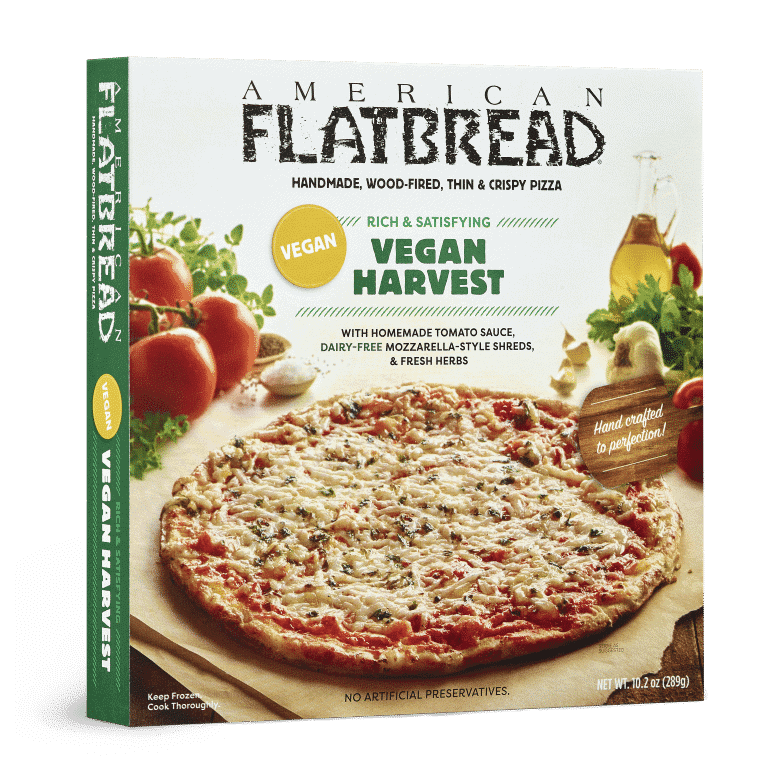 The New Hampshire-based brand has grown 42.5% year-over-year, outpacing many of its competitors, and in the frozen pizza category, they've increased nearly 30%.
"Even though the category is growing, we're growing two-times the category rate," said Sterl. "There's a reason our brand is experiencing exponential growth while other brands are just growing. Unveiling the new plant-based line continues to set American Flatbread apart from our competitors, and we couldn't be more excited."