Coop Switzerland, the country's second-largest supermarket chain, continues to expand its vegan ice cream range and has released the Gianduja Freeze Cappuccino as part of its Karma range which is based on coconut, hazelnut, cashew and banana and are available in cups, cornets and a popsicle.
The Coop is the second-largest supermarket chain in Switzerland and it is not the only chain expanding its vegan range, Lidl Switzerland has designated 'veggie blocks' signalling that the vegan movement is strong as consumers reduce their animal consumption in favour of cruelty-free.
The Coop introduced the brand Karma into its stores in 2017 with roughly 120 products. Today over 300 products are available that are certified with the Swiss V label, all are vegetarian, most are vegan, many of Karma's foods have also been awarded the Bio Suisse bud certifying they are organic.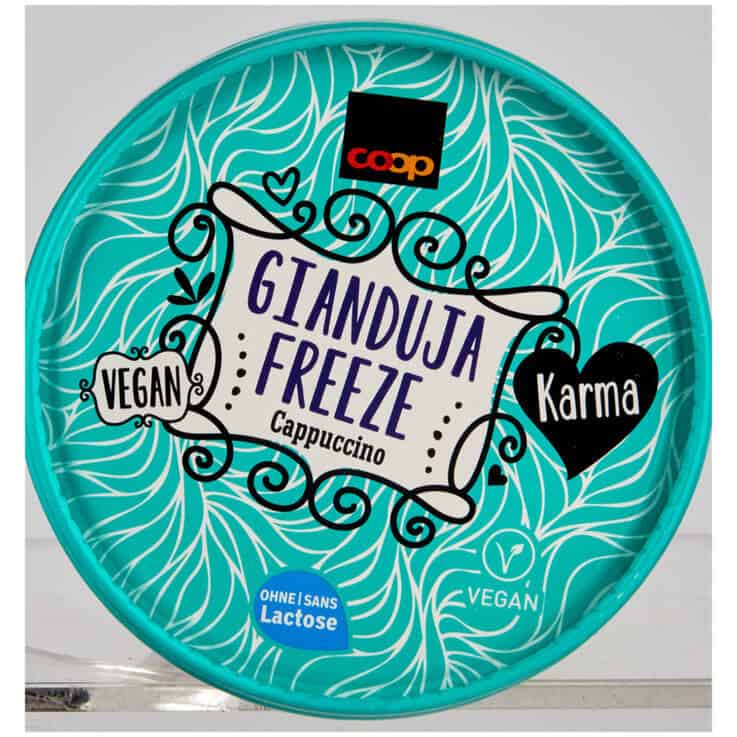 The Gianduja Freeze Cappuccino is a combination of dairy-free chocolate coffee ice cream and a bitter coffee sauce with a hazelnut base. The new Gianduja Freeze Cappuccino is available in a 480 ml mug and retails for CHF 5.95. As well as this mug, it is available in cups alongside hazel, coconut, cashew and banana flavours which are also suitable for frappés. The 155 ml cups cost CHF 2.80 and the 480 ml cups are CHF 5.95.
Two cornets are available in mango and passion fruit or coconut and chocolate and also there is also an Ice Lolly Cocos Raspberry Dream. All three variations are available in packs of 6 – the cornets for CHF 8.95 and the popsicle for CHF 5.80.