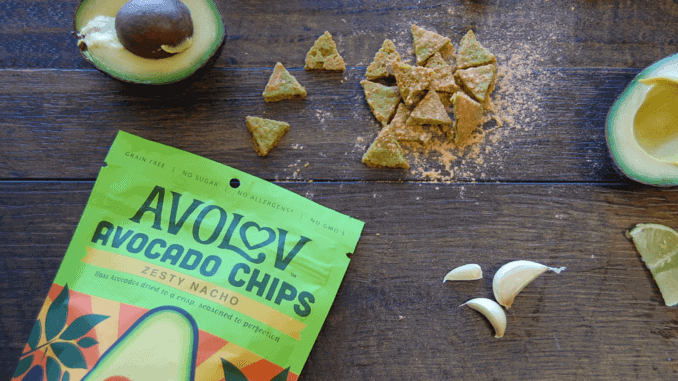 The snack brand AvoLov unveiled its first dried avocado chips at the Expo West in California and the Snacks Expo in Chicago. After two years of development, founder Eric Healy has now succeeded in completely dehydrating avocados.
Healy describes the avocado fruit as the "alternative meat from nature". The dried chips follow the trend of dehydrating fruits and vegetables to produce healthy chip alternatives. The founder of AvoLov says: "The snack trend towards dehydrating fruits and vegetables, such as 'kale chips', has spread widely over the last two years. Other products such as coconut and beetroot chips are already well known."
The startup's suppliers are based in Mexico and California and, according to their statements, pay attention to sustainability when growing the fruit – especially in terms of water consumption. Healey commented, "We want to be as sustainable as possible, which means treating farmers, their environment and the planet well."
A packet of chips will cost $4.99 USD, which seems to be a competitive price compared to vegetable, banana, or similar chips in Germany. The new startup is only selling the avocado chips on Amazon, but is open to new business partners.