Akua, maker of the "world's first" kelp burger, announces a new partnership with Nickelodeon's SpongeBob SquarePants to launch kid-friendly Kelp Patties. Created to make eco-friendly eating more appealing to children, the slider-sized patties will be available in select US retailers and at PLNT Burger locations starting in July.
"These kid-friendly patties are not only tasty but also contribute to improving the health of little humans"
Akua's collaboration with the popular TV show is aligned with Nickelodeon's Operation Sea Change – a newly launched ocean sustainability initiative, reports The Fish Site.
By combining SpongeBob's popularity as an ocean-based cartoon character with Akua's commitment to regenerative ocean-farmed foods, the partnership aims to make such products more accessible to children. The Kelp Patties will be available in Original and BBQ flavors.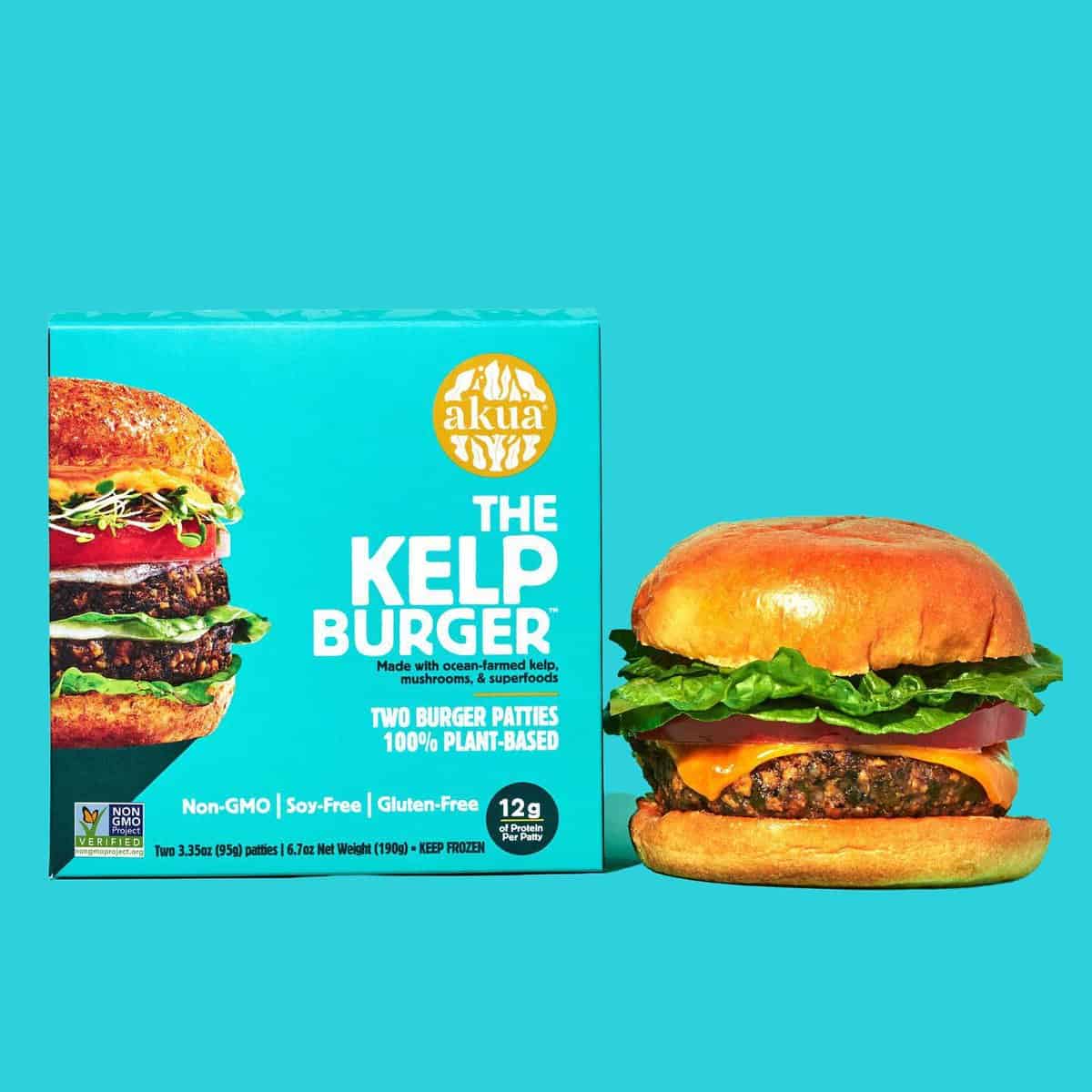 Kelp-based foods
Founded in 2017, Akua specializes in meat and seafood alternatives made with kelp – a highly sustainable, zero-input crop that requires no fresh water, fertilizer, feed or arid land to grow. Kelp is also a nutrient-dense "sea veggie" filled with important vitamins, minerals, antioxidants, fiber and protein.
To obtain its kelp, Akua works with a network of ocean farmers along the New England seaboard. In 2021, the company raised $3.2M in seed funding from a host of celebrity investors, including New England Patriots coach Jerod Mayo and beauty founder Cristina Carlino. The company is also currently raising funds through a crowd equity campaign on Republic.
"Planet-friendly choices"
"Akua's Kelp Patties offer a delicious and nutritious option for kids while staying true to Akua's mission of creating great-tasting and planet-friendly food choices," says Courtney Boyd Myers, founder of Akua. "Crafted from 100 percent sustainable ocean-farmed kelp, these kid-friendly patties are not only tasty but also contribute to improving the health of little humans and the health of our vast oceans."
The new Kelp Patties will be available in July at select US retailers, including GTFO It's Vegan, and all PLNT Burger locations along the East Coast.